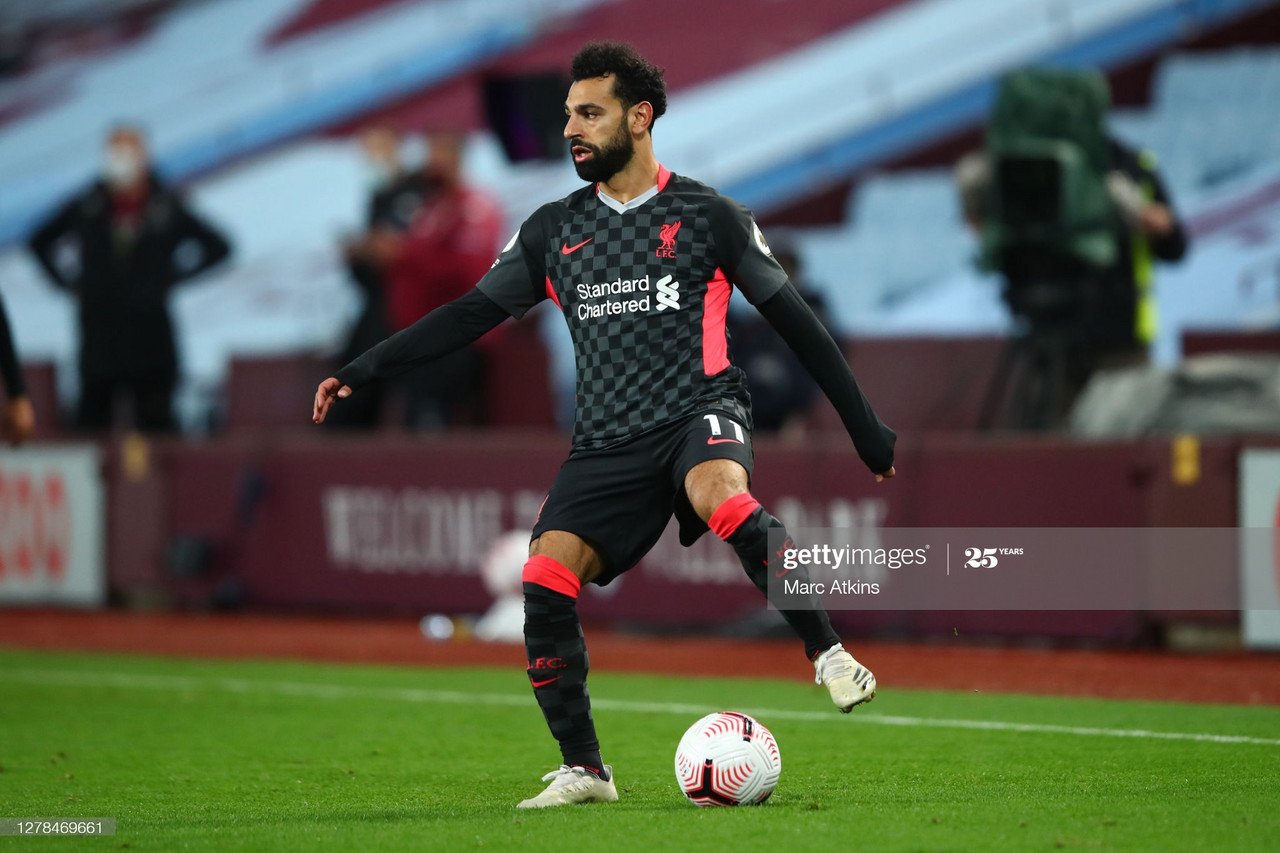 This crazily scattered round of fixtures has positioned games all over the place! Forget the traditions of weekend football, this schedule has been stretched out until next Thursday night - with each day until next Thursday featuring a Premier League clash!
Game of the week
Leeds United vs Liverpool: Elland Road, Monday 20.00 (Sky Sports)
A tough call for the main match of this scattered gameweek, but it's always a joy when Marcelo Bielsa's team step onto the field.
There has been a subtle transition in the style of Leeds, with a little more sensible pragmatism against bigger teams. They showed excellent organisation against Chelsea and, more recently, Manchester City, with players sitting in and pressing with more intelligence.
Liverpool have to attack the Premier League now. They won't win a trophy but Jurgen Klopp's men can mount a push for the top-four, with their injury list slowly shrinking. The returns of Diogo Jota and Fabinho have been a big help.
Leeds seem a little more savvy right now and Liverpool just aren't quite the same Liverpool that we had become accustomed to watching. They gave a good go against Real Madrid at Anfield, but self-inflicted mistakes in the first-leg had let them down.
Friday
Everton vs Tottenham Hotspur: Goodison Park, 20.00 (Sky Sports)
Recent results have marred the possibilities of a top-four finish for both Everton and Tottenham. The hosts have been rocked by a series of injuries while Spurs have simply lost the ruthlessness and guile that had served them so well in the first half of the campaign. While both have an outside shout of Champions League football, it's looking like they will have to be satisfied with a place in the Europa League, or worse!
Saturday
Newcastle United vs West Ham United: St James' Park, 12.30 (Sky Sports)
West Ham have been flying in recent weeks, despite the absences of Declan Rice and Michail Antonio, but they have conceded seven goals in their last three matches. They have been heavily reliant on the magic of Jesse Lingard. However, Newcastle have recently welcomed back their magic men, Allan Saint-Maximin and Callum Wilson, which may level out the playing field in this particular fixture.
Prediction: 2-2
Wolverhampton Wanderers vs Sheffield United: Molineux, 20.15 (Sky Sports)
Wolves have steadied their sinking ship over 2021 and they will hope to make it back-to-back victories against their rock-bottom opponents. Nuno Espirito Santo's desire to transition to a back-four has had mixed results, however, if his team are motivated enough then they should have no problem in dispatching the Blades.
Sunday
Arsenal vs Fulham: Emirates Stadium, 13.30 (Sky Sports)
This London derby means much more to the visitors, who are facing the last chance saloon as far as their survival bid goes. They need to start converting good performances into three points; months of progression might ultimately fall flat at the final hurdle. There is hope for Scott Parker, though, given that Arsenal will have just played their second-leg against Slavia Prague. Arsenal's ambitions in the league appear to have fallen flat at this point.
Manchester United vs Burnley: Old Trafford, 16.30 (Sky Sports)
Ole Gunnar Solskjaer will be hoping to round off a big week of football with a victory over struggling Burnley. The Norwegian got the better of Jose Mourinho before watching the Red Devils cement their place in the Europa League semi-finals. They may benefit from Burnley's more aggressive pressing tactics that Sean Dyche has been experimenting with; such a setup will leave spaces in behind for the likes of Mason Greenwood to exploit.
Chelsea vs Brighton & Hove Albion: Stamford Bridge, 20.00 (Sky Sports)
Thomas Tuchel will have just played in an FA Cup semi-final, having just reached the final four of the Champions League, but he will know that he cannot take his eye off the Premier League. He has made a remarkable difference to the Blues, since arriving in January, but to miss out on a top-four place would be a monumental failure. Brighton will be a tough opponent to break down but they should eventually get the job done.
Tottenham Hotspur vs Southampton: Tottenham Hotspur Stadium, 18.00 (Sky Sports)
Harry Kane and Heung-min Son ran riot in the reverse fixture, and it's tough to see them blanking on their final match before the Carabao Cup final. The Saints are pretty much safe from the threat of relegation, despite a horrendous run of form that has seen them pick up just 10 points out of the 45 available in 2021. Their exciting attack is marred by a lack of efficiency in front of goal and a shambolic defensive setup.
Prediction: 4-2
Aston Villa vs Manchester City: Villa Park, 20.15 (Sky Sports)
How Pep Guardiola is going to juggle his push for multiple trophies is anybody's guess. The league is very much now the bottom priority because they are already in such a commanding position. One would expect an experimental line-up similar to that against Leeds, resting many key players for the challenges that are to come.
Thursday
Leicester City vs West Bromwich Albion: King Power Stadium, 20.00 (BT Sport)
It was reported that several first-team players, headlined by James Maddison, were dropped from last week's squad against West Ham because they broke Covid regulations. The wheels are starting to wobble on Leicester's push for the Champions League and, ironically, it runs in correlation with West Brom's surge in form. It's still highly unlikely but if Sam Allardyce did keep Albion up, it would rank up there as the greatest survival ever!