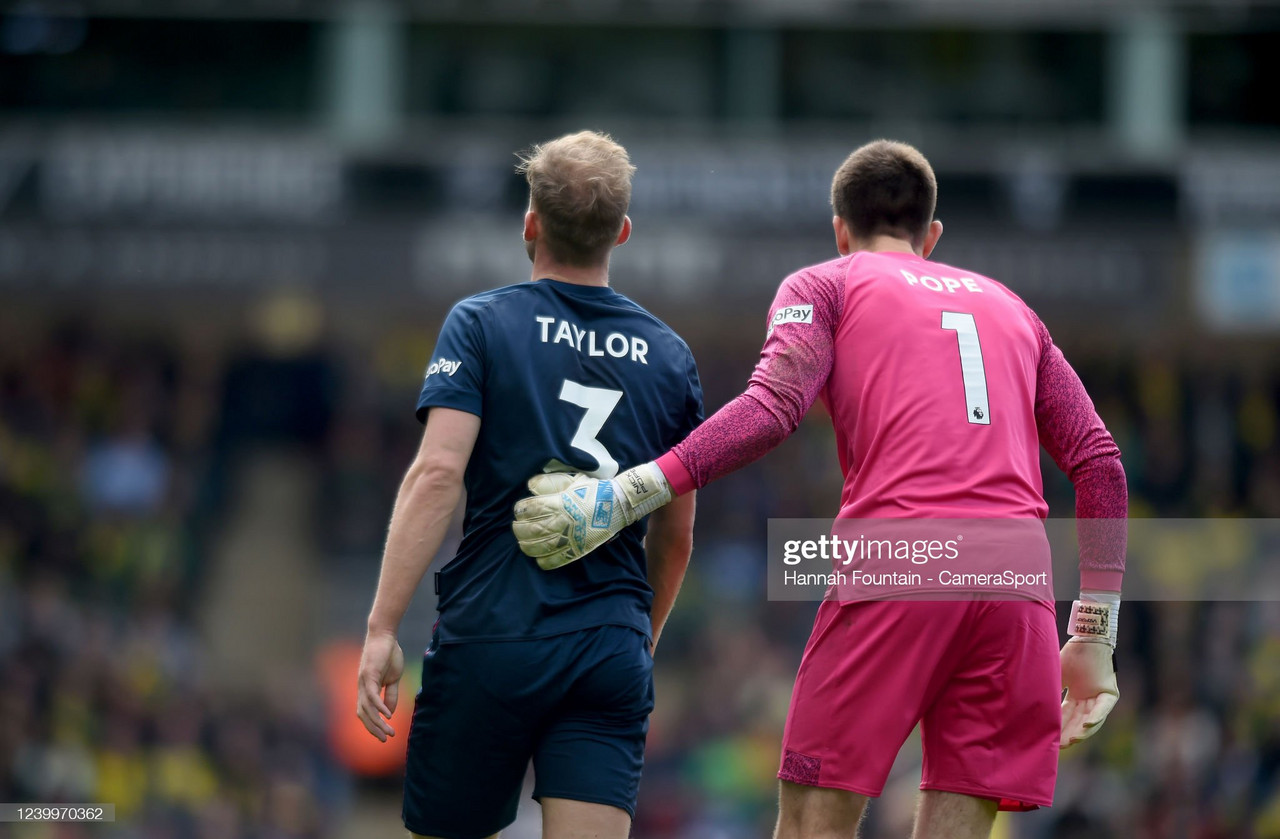 The 2-0 defeat against Norwich City left Burnley fans with a familiar sinking feeling in their stomachs.
The Clarets had just won a huge six-pointer against Everton and victory against the East Anglia based outfit would have kept the pressure ramped up on Frank Lampard's men, who sit 17th in the Premier League.
Unfortunately, an unexpected loss at Carrow Road has left Burnley four points away from safety with just eight matches to play. The season is far from finished – with Everton saddled with a very challenging run-in – but Burnley need to channel Leicester City of the 2014-15 season if they want to turn this plight around.
These are testing times for manager Sean Dyche and he will have to make some big decisions if he is to keep his club in the top-flight for a seventh successive season. Underneath are five ways that the East Lancashire club can defy the odds once again.
Pop the Cork
Jack Cork has started five of Burnley's last seven league victories and yet he is struggling to force his way into the starting eleven at present. The 32-year-old isn't a miracle worker but he does the basics very well: sitting in front of the defence and maintaining possession with simple passes.
Cork isn't a flashy player – and he doesn't have the legs that he used to have – but his presence makes everything that little bit calmer in the middle of the pitch.
Nobody seems to benefit from Cork's inclusion more than Josh Brownhill. The £7-million signing delivered his best performances of the season against Brighton & Hove Albion and Tottenham Hotspur while playing alongside Cork. He could take more risks and push further forward in the knowledge that his team-mate would have his back in a defensive aspect.
Brownhill and Ashley Westwood are both offensive-minded midfielders and they both want to do similar things. That can leave a big gap on the turnover if both players are pushing high up.
Westwood has also grown to be particularly wasteful in possession of the ball, which is doubly problematic without a sitting-midfielder to mop up afterwards.
Westwood has been fantastic for Burnley but there are so many red flags with him at present. In recent matches without him, the Clarets seemed to take more care in possession of the ball and they managed to maintain better organisation.
Back-to-back wins against Brighton and Spurs revitalised the season and Cork was a key cog in those successes. To abandon the Cork-Brownhill partnership after its excellence in February is a truly bizarre decision. The duo deserve to be starting regularly once again for the final set of matches in this crucial run-in.
Unleash Weghorst
When Wout Weghorst first donned the claret and blue uniform, he immediately excited the Burnley fans.
The Dutchman gave the team something different to their former front-man Chris Wood. He wanted to drop deep, link the play and work hard. Even though he wasn't scoring freely, the signs were largely positive.
However, Burnley have since reverted back to their old style. Attempts to be a progressive with the ball have been replaced with the 'Burnley stereotype' of lumping it long and playing on percentages.
Yet, despite being 6' 6" tall, Weghorst clearly does not enjoy using his head – often doing his utmost to avoid using it! This makes the hoofing tactics all the more baffling and it's clear that Weghorst is frustrated.
The onus is on Dyche to rectify this issue. It seems like the Burnley boss wants Weghorst to be a big, physical target-man who plays on the line but that simply isn't the 31-year-old's game.
A much more sensible approach would be to play to the strengths of Weghorst. After all, doing that in the past seemed to make Burnley play better as a team!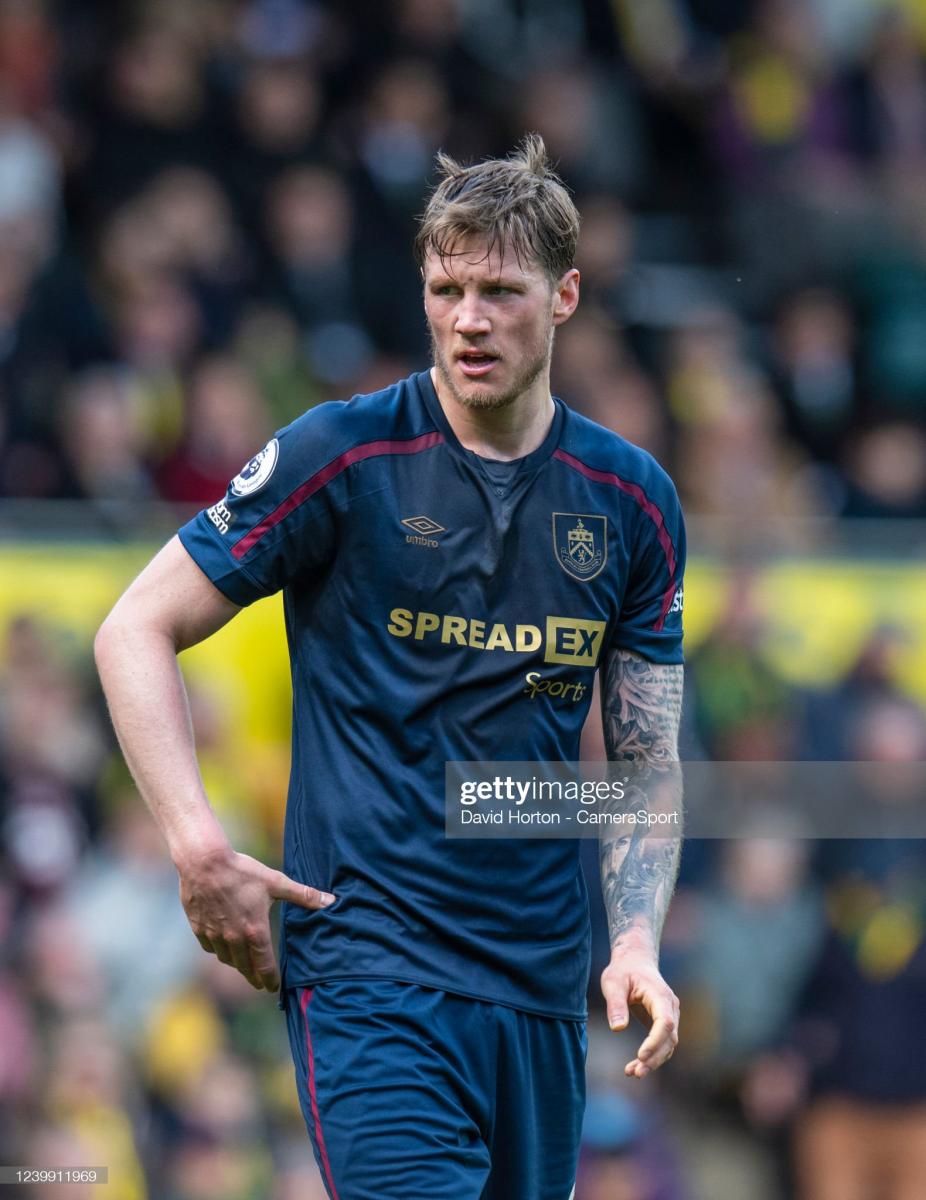 Cornet and McNeil
Maxwel Cornet has slowly been reintegrated out wide on the left and the Ivorian looks all the better for it. Cornet did initially flourish when operating as one of the two central strikers, however, he was struggling to make an impact in that role following AFCON.
Credit to Dyche for noticing this and dropping Cornet to the bench. The former Lyon man had lost his way a little bit. Dyche also deserves credit for shifting Cornet back onto the wing as such a position allows the player to get more involved in the match.
Dwight McNeil has had a tough season. No player in the Premier League has racked up more shots without scoring a single goal (36). Physically and mentally, it feels like this season has taken its toll on the local superstar.
The incredible emergence of Aaron Lennon has been a big help for Dyche. It has allowed him to rotate the likes of Cornet and McNeil out of the team when their performances have dipped. Lennon doesn't possess the same quality as his two team-mates but his attitude and application has been absolutely tremendous.
Still, if Burnley are to survive then they will have to call upon their main men. That means getting Cornet and McNeil on the field and praying that they turn up as the season enters its final furlong.
Fans haven't seen the two start on either side very often. Cornet was usually playing as a forward when both players had been on the field. It seems incredibly harsh to drop Lennon – who turns 35 this week – but this is the time for the key men to step out of the shadows.
Find that bite
Atletico Madrid recently caused a stir in their second-leg Champions League clash with Manchester City. Diego Simeone's men were aggressive and quite frankly bullied their English opponents; some of the scenes wouldn't have looked out of place in a hooligan documentary on Netflix!
Nonetheless, there was something to admire about the Spanish outfit. Their never-say-die attitude is truly unique at the top end of European football. They wear their heart on their sleeve and put in performances that are packed full of adrenaline and emotion, leading to some feisty and fiery clashes.
Burnley used to have an element of spice like that. They were a team that could rouse the crowd by throwing in a heavy tackle or doggedly chasing down lost causes.
It seems like the current squad is a little short on those animal-like characters, with the likes of Dean Marney, Joey Barton and Scott Arfield all now a thing of the past.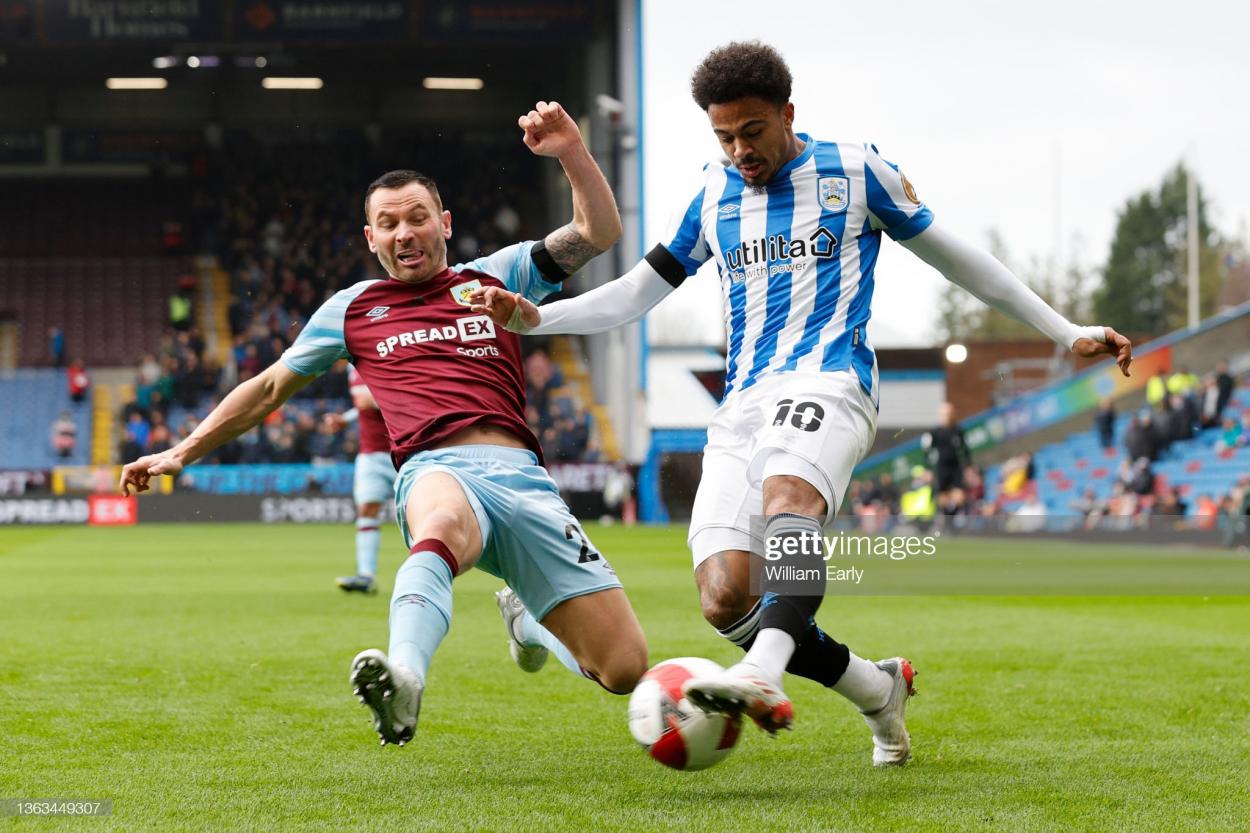 Phil Bardsley and Erik Pieters remain on the books but the former is now very old and the latter is currently out injured. Ashley Barnes still gets some minutes here and there though the 32-year-old is also lacking in legs and no longer has the same impact on matches.
Dyche has often cited a lack of "edge" after matches and he is quite right. There isn't quite enough nastiness in this squad and that is a little bit of a concern.
Perhaps the boss needs those characters on the edges to step up and make their influences known on the rest of the squad. They don't necessarily have to be on the pitch but their gritty characteristics need to be instilled in the current bunch of starters.
Formation change
It's hard to imagine a manager like Ralph Hasenhuttl continually playing in the same shape for so long when results are not forthcoming.
The Austrian will switch his shape from a back-four to a back-three if his team are stuck in a rut. He will try different players and craft little tactical nuances to ensure that his team are not struggling for too long.
Given the prominence of back-three systems across the leagues in England, it seems odd that Burnley have been so reluctant to drive down that road.
Nathan Collins, James Tarkowski and Ben Mee all deserve to be starting when fit.
Connor Roberts arrived at the club having played predominantly as a wing-back and a right-midfielder for club and country but – at Burnley – he has been pushed in at right-back.
Bardsley and Pieters could also slot into wide centre-back positions.
The back-three suggestion hasn't suddenly appeared out of a magic hat; people have been talking about a system change since the start of the season.
The last time Burnley played in a back-five, they lost 5-1 to Everton on the Boxing Day of 2018 and perhaps there is an element of fear nagging in the back of Dyche's mind.
With just eight games to play, it seems unlikely that Dyche will make any radical changes in a system like this but perhaps he should. Burnley finished bottom out of the 92 professional football clubs in England when it came to points picked up in 2021.
Those struggles have continued into 2022 and yet the 4-4-2 shape has remained a constant throughout.
The Verdict
Sean Dyche has been dealt a pretty threadbare hand for a number of years. It certainly isn't on the manager if Burnley do fall into the Championship.
At the same time, many fans will be left frustrated if Burnley do get relegated and Dyche ignores all options to try and shake it up in favour of the tired-looking status quo.
The current status quo – with no changes – will send Burnley down and that is pretty much crystal clear. Something has to give.