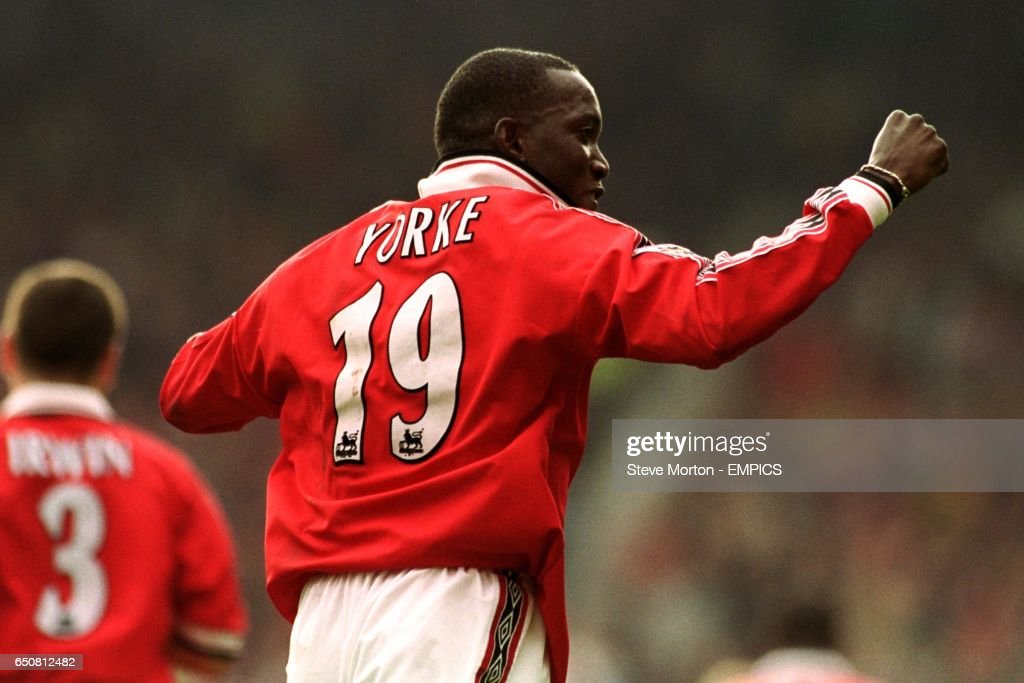 Dwight Yorke ​​is no stranger to a hot take as the former Manchester United center-forward has made various bold claims in past interviews.
Yorke is without doubt a legend of the club as he scored 66 goals in 152 appearances for the Red Devils and formed a deadly strike duo with Andy Cole.
Now whilst speaking to the press, the Trinidadian has touched on a few topics regarding his old side and their players.
Man United's Goalkeeper Situation
After David De Gea's departure from Old Trafford, most Man United fans have praised Erik Ten Hag for letting the Spaniard leave and replacing him with Andre Onana.
However, Yorke is clearly not in agreement with the majority as he claims that the former ​​​​Inter Milan shot-stopper is not on De Gea's level saying the following.
​​​​​"I've said before that Man United need to be careful what they wish for with losing David de Gea. For all the good De Gea has done for Man United, the way his career ended was really bad.
"I hope this doesn't come back to haunt Man United now they've bought Andre Onana. Be careful what you wish for. De Gea is the Golden Glove winner, a high-profile player who has made mistakes, like the rest of us.
"De Gea winning the Golden Glove is like winning the Golden Boot and being the top scorer at the club but still getting replaced by the football club. That does not resonate well with me.
"In my opinion, Onana is not as good as De Gea and people need to watch him very carefully. I've seen Onana before, the Premier League is a different kettle of fish with how fast the game is and how often you are pressured. Onana tries to be an outfield player rather than a goalkeeper sometimes.
"I will be watching this guy very closely, and the people who have criticised De Gea and wanted him to leave will probably be the ones who will be calling him to come . I'm hoping that doesn't happen for Man United's sake."
Yorke also thinks that buying Onana was unnecessary, as his ideal destination would have been Chelsea and Ten Hag should have rather promoted ​​​​Dean Henderson to the number 1 spot.
"It's crazy that Chelsea had Edouard Mendy and Kepa Arrizabalaga and still want another goalkeeper. We should've let Andre Onana go to Chelsea and Man United should've kept David de Gea and promoted Dean Henderson instead.
"These managers are forgetting the young players, they have to give them a chance. If you're not giving someone who is supposedly England's next big thing in goal when he is waiting in the wings, when will he be promoted?
"If it was someone like Marcus Rashford and you kept him in the under-23s, how would you know that he would be as great as he is? If De Gea is the problem, then we should've promoted Henderson. He went and got valuable experience at Nottingham Forest, enough to make him a starter and De Gea would take a more rotated role.
"I won't sit here and say Onana is 100% better than De Gea. I think back to when I was a young player and trying to get in the team. If I went on loan to get experience and worked hard but still didn't get promoted, I would be frustrated.
"Onana will probably have to adapt to Manchester, the weather and more, when you could have given the young player, who has already adapted, a chance."

Clearly Yorke is not a fan of Onana but only time will tell how he will settle in to life in Manchester.
After a season of silencing his critics, Lisandro Martinez ​​​​​​has just celebrated his one year anniversary in Manchester and he says he could not be happier and Old Trafford.
Yorke is a huge admirer of the Argentinian defender as he compares his work ethic and ruthless attitude to former Man United captain Nemanja Vidic.
"Lisandro Martinez is the type of player that plays in the way he trains. The tackle on Bukayo Saka and Jude Bellingham shows he always plays at a very high intensity, it doesn't matter if it's a Premier League game, pre-season or training, he'd put in the same challenge anywhere.
"Nemanja Vidic was that type of player too, he played as he trained. For these kinds of players, there is no 'half-day', it's always full on. Martinez has to be aggressive too because of his size. As great as a footballer and how good in the air he is, the big strikers will be fancying their chances against him.
"If I'm a centre-forward and I'm looking at a centre-back partnership of Tony Adams and Martinez, I'd fancy Martinez. That's just the nature of football, so Martinez needs to keep that aggression consistent against attackers because of his height."
Martinez has quickly become a fan favourite amongst Man United supporters for many of his characteristics on and off the pitch, and he will definitely play a huge part in Ten Hag's future plans.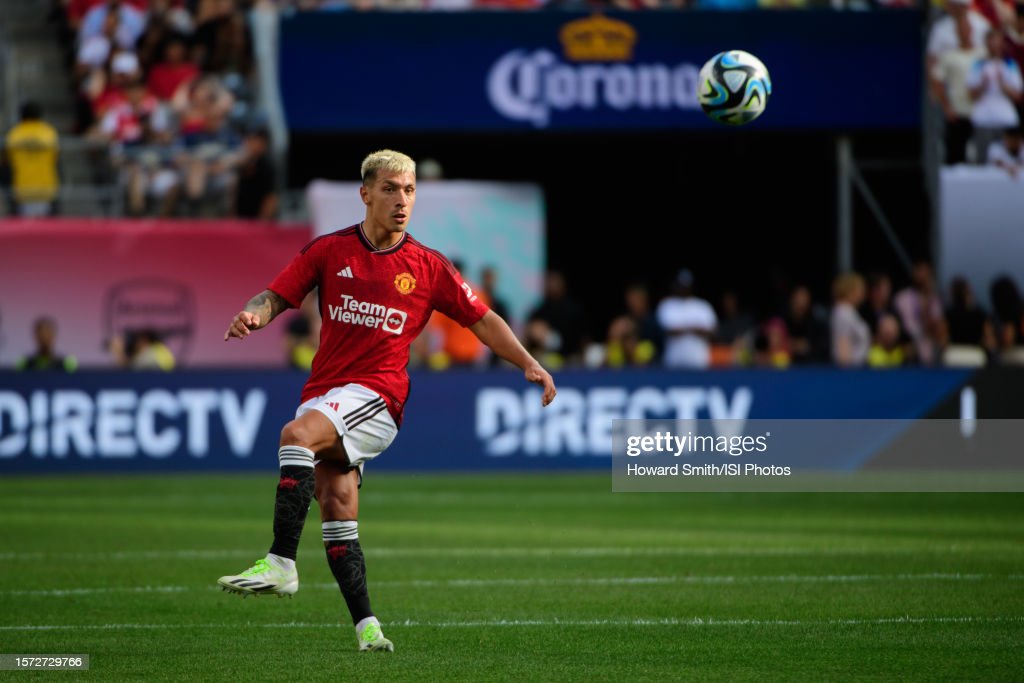 Sancho needs to make his mark at Man United
Jadon Sancho has been one player who has had his critics during his time in Manchester, and heading into his third season at the club it seems like a now or never moment for him to show his capabilities.
Ten Hag has tested Sancho in a new role during preseason, as he has played as a false-nine and operated in more central areas, which is where the Man United boss believes the 23-year-old shows his best qualities.
Yorke has stated that Sancho must prove to himself how great of a player he is.
"Jadon Sancho will have a very important season, I'm not sure if it's make-or-break yet. It's coming up to his third season at Man United, for that type of money he was bought for and the age he is at now, he needs to start showing consistency now.
"If he becomes consistent, then he can go up a bracket and fulfil his potential of being a great player. He needed that break last season for his mentality, which is absolutely fine, but ultimately he will be judged on the football pitch and he needs to produce more.
"Sancho needs to not only justify his price but also prove to himself he can be that great player everyone knows he can be."
This interview is brought to you by OLBG.com. Please gamble responsibly. GamCare offer a free and confidential service for those who may require further support.