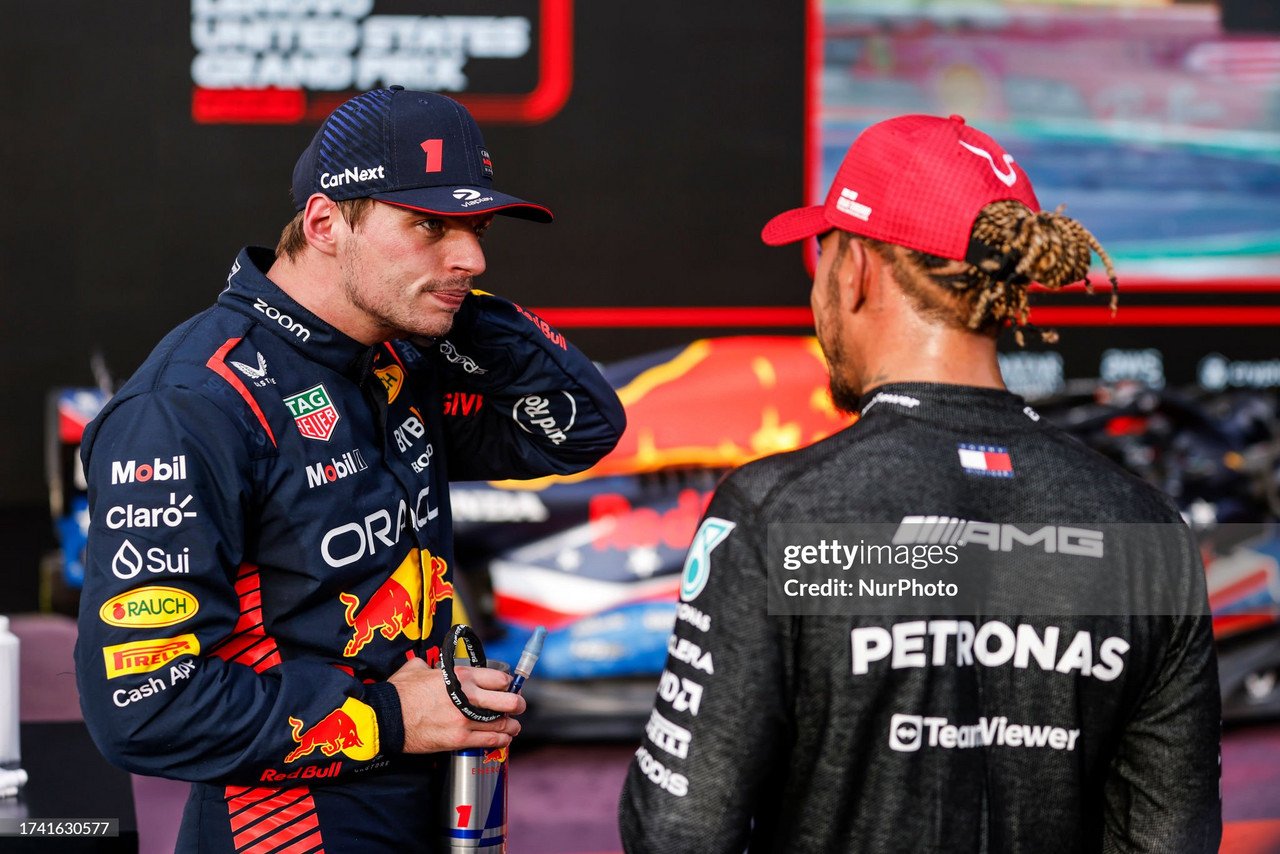 It was a brilliant race throughout in Austin. A showing which proved why Lewis Hamilton and Max Verstappen are two of the best this sport has seen.
After the race however Hamilton and Ferrari driver Charles Leclerc were disqualified from the race to a regulation breach on their car by the FIA
Max Verstappen complained that he had a braking issue with the car which may dampen some hope that the other teams have further closed the gap to the Red Bull's.
The Japanese driver had himself a great day behind the wheel by not only securing a solid points finish but he also managed to claim the fastest lap of the race.
An understandably lacklustre performance from the Aussie in his first race since his wrist injury as he came across the finish line last of the drivers.
However his lack of pace was explained after a mechanic pulled a large piece of debris from under the car.
Kevin Magnussen - 3/10
The Dutch driver struggled for race pace again and if not for Ricciardo's debris issue would most likely would have been last to see the checkered flag.
Hulkenberg started from the pit lane and looked to have decent pace throughout the race however, ultimately he wasn't able to convert the decent performance into a points finish.
Pierre Gasly had a fairly average race in which his started in seventh and crossed the line eight but two disqualifications meant he was moved up into sixth which gives Alpine some much needed points.
After being out-qualified by his teammate he had a poor showing in Austin after being overtaken by Oscar Piastri Esteban shunted into the side of Piastri and ended up retiring from the race in the seventh lap.
Valtteri wasn't able to match his performance in Qatar and finished a measly 14th, he only finished ahead of his teammate due to team orders. He was bumped up two positions after Hamilton and Leclerc were DQ'd.
Zhou had a similar day to his teammate struggling to find any real pace and was told to switch positions by his team towards the end of the race and ended up 13th after the DQ's.
Fernando Alonso started from the pit lane and was having a very strong race and was on pace to finish ahead of Pierre Gasly, however, unfortunately he picked up suspension damage and had to retire from the race.
Lance also started from the pitlane and managed a 7th place after the disqualifications, he managed well considering he was left with the ineffective 'upgrades'.
McLaren - 7/10

Oscar Piastri - 6/10
Oscar was unlucky in the race as he was tagged by Ocon and ended up retiring by lap 10. However he managed to pull off a very impressive move around the outside of the Frenchman before he was tagged from behind.
Lando had a very strong performance from start to finish and at certain points during the Grand Prix it looked like he could gain his first win, ultimately his race pace wasn't fast enough to get by the Red Bull of Max Verstappen.
Charles Leclerc had a really poor start in which Norris and Hamilton both managed to get past him and Ferrari's strategy eventually made him easy pickings for the five drivers who finished ahead of him. He was disqualified after the race for having too much wear on his plank.
Carlos Sainz had a poor start and didn't look anywhere near the level he's been at the past few races, however he managed to rescue a 3rd place, after the post-race disqualifications.
Sir Lewis Hamilton had his best performance of the season and probably could've won this race however due to a poor strategy call from the pit wall and two three second plus pit stops put a race win on the back burner, Hamilton made a brilliant recover and managed to cross the line in 2nd. But after the race he was disqualified for the same reason as Charles.
Mercedes will be hoping that this will be George Russell's worst performance of the season as he spent most of the race on his own and ended up coming 7th, however was moved up two positions after his teammate and Leclerc's DSQ's.
Sergio Perez had poor race again, as pressure continues to mount will he be able to cope with the pressure or will their continue to be a huge question mark over his future.
Max as usual had a very solid race, however this time he had some challenge with the McLaren of Lando Norris but he was faster than Lando throughout the Grand Prix. He managed a brake issue through most of the race but still managed to get the win.