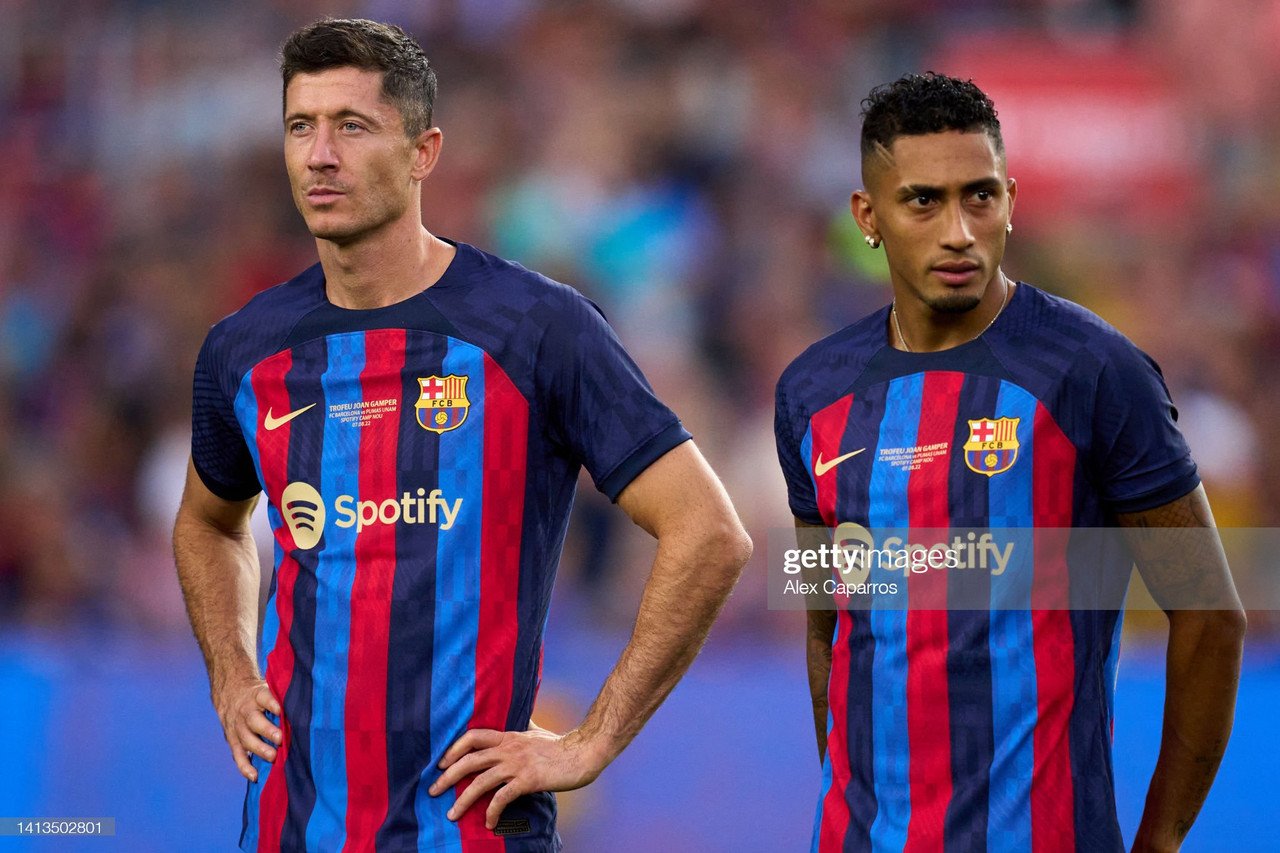 "It is the only club in the world that have no money, but then buy all the players they want. I don't know how they do it. It's a bit strange, a bit crazy." So said Bayern Munich manager Julian Nagelsmann after waving goodbye to striker Robert Lewandowski. The centre-forward's destination? Barcelona, at least supposedly so.
The fanfare surrounding Barcelona's summer transfer activity has been hard to ignore and yet a little over 24 hours before the Catalan club take to the field against Rayo Vallecano in their La Liga opener, it is anyone's guess as to whether Lewandowski and any of the club's other summer arrivals (totalling £150m) will actually be registered and eligible to play. So far, so Spanish.
Despite Joan Laporta, the club president, repeatedly insisting that all is going to be fine the truth is that Barcelona are struggling to make ends meet, mortgaging their future and asking for favours from veteran players. Economic levers have been pulled, according to Laporta, in an attempt to overcome the financial mismanagement that has the club in this position to begin with. Cake and eating it comes to mind.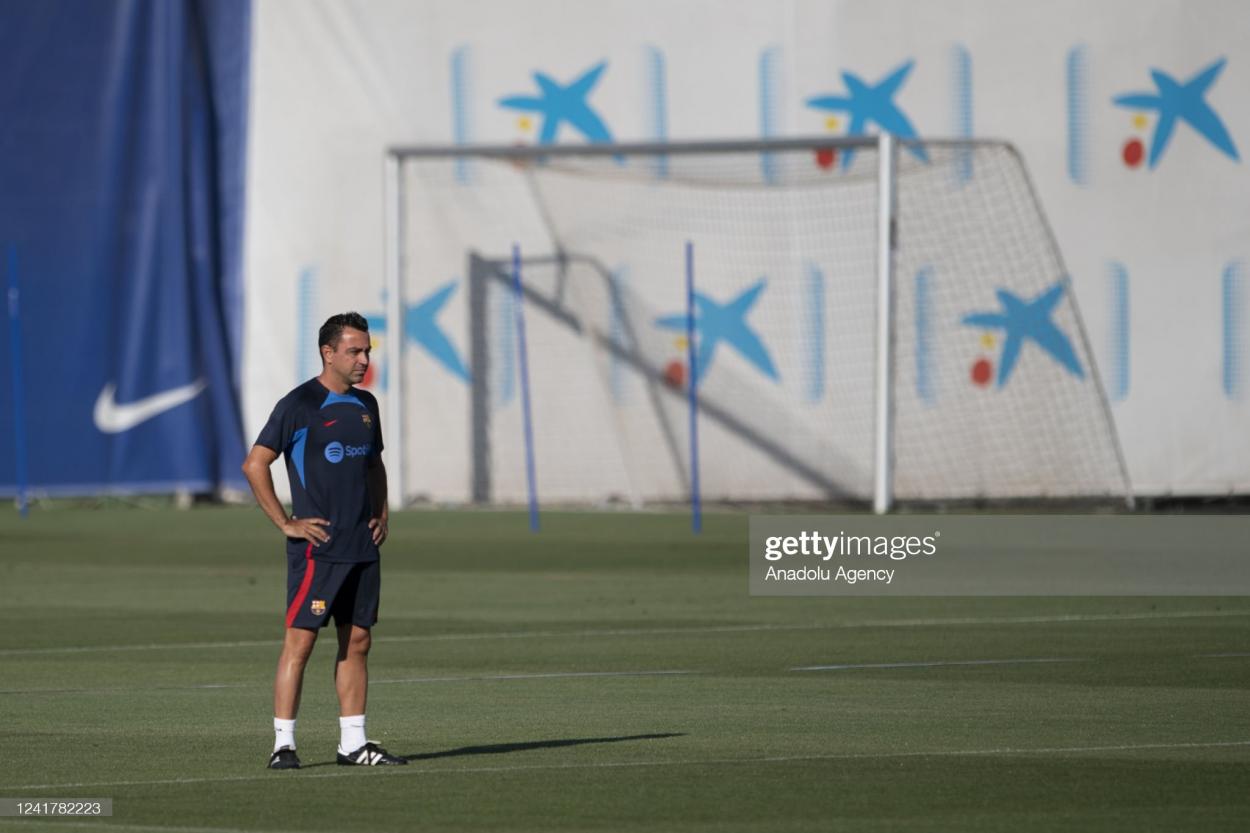 Therefore doubts surround the opening weekend of La Liga. Pre-season optimism will ebb away should Xavi Hernandez not be able to call upon Raphinha, Franck Kessie, Jules Kounde and Andreas Christensen as well as Lewandowski at Camp Nou this weekend. The chances of Marcos Alonso and Bernardo Silva joining from the Premier League and Frenkie de Jong moving in the opposite direction dissipates with every ticking second that this debacle is left hanging.
If at full strength, then Barcelona in a strong position for La Liga. No league title in three seasons has left la blaugrana parched and last season's poor showing was a sorry sight at times. There were signs that Xavi, who arrived part-way through the campaign, had managed to establish his hand on the tiller, and the added firepower of the signings will propel Barcelona closer to a level at which they are accustomed.
With more experienced players around him and a season free of injuries, Pedri could well become the La Liga star that many expect he is. When he played last term, Barcelona were instantly a better proposition. If he can add goals then he would have it all.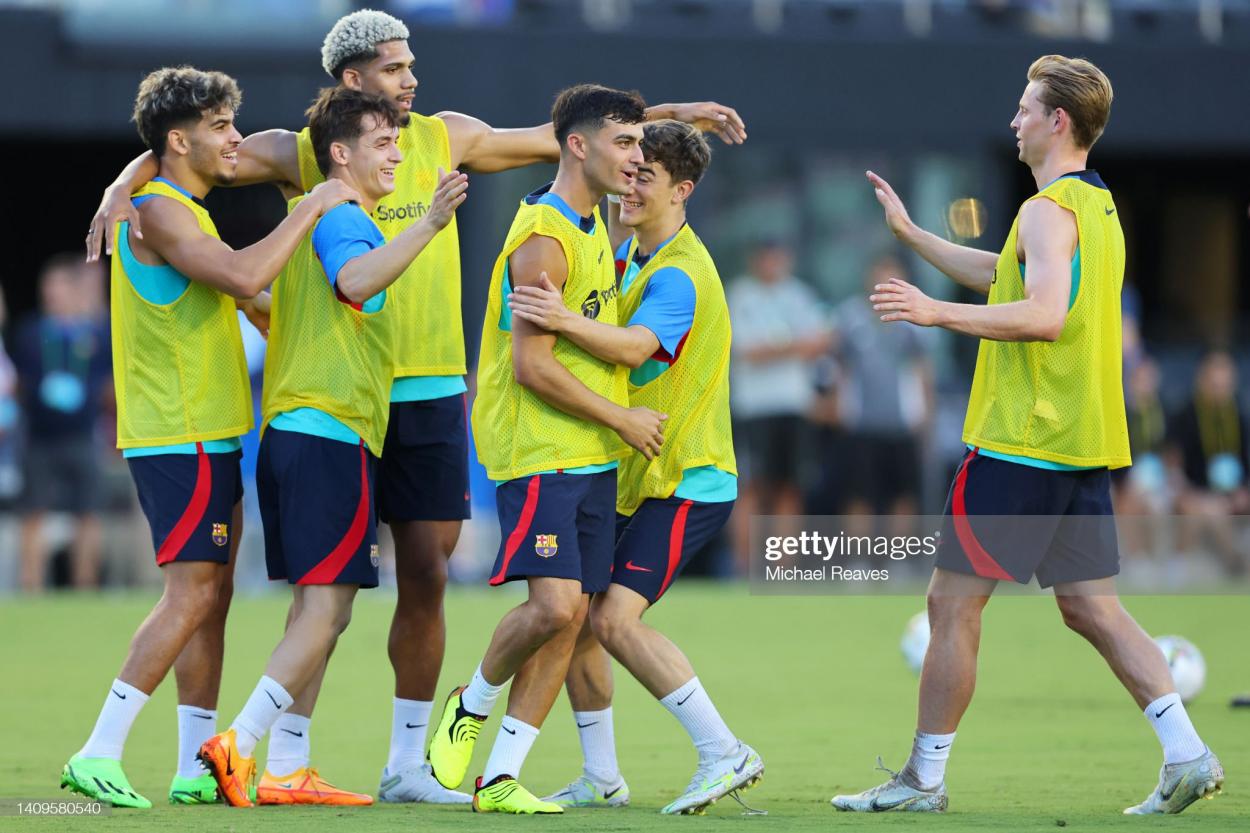 Overcoming a confident and stable Real Madrid,, however, will not be easy. Carlo Ancelotti's team completed the double last season by claiming a record-extending 35th La Liga title before conquering Europe too, winning a 14th Champions League title.
Why alter something that is working? Well that's the rhetorical question Ancelotti has asked, and in response came the few but important signings of centre-back Antonio Rudiger and highly sought-after midfielder Aurelien Tchouameni from Monaco. Succession-planning, indeed, and possibly money well spent in the principality.
Karim Benzema going head-to-head in a Classico with Lewandowski (should the paperwork go through) is an enticing prospect, especially given the phenomenal season that the Madrid forward had last campaign: 27 goals in La Liga, his best ever, plus another 12 assists. The Frenchman was no doubt driven by Vinicius Junior, who established himself as the league's most exciting player last time out.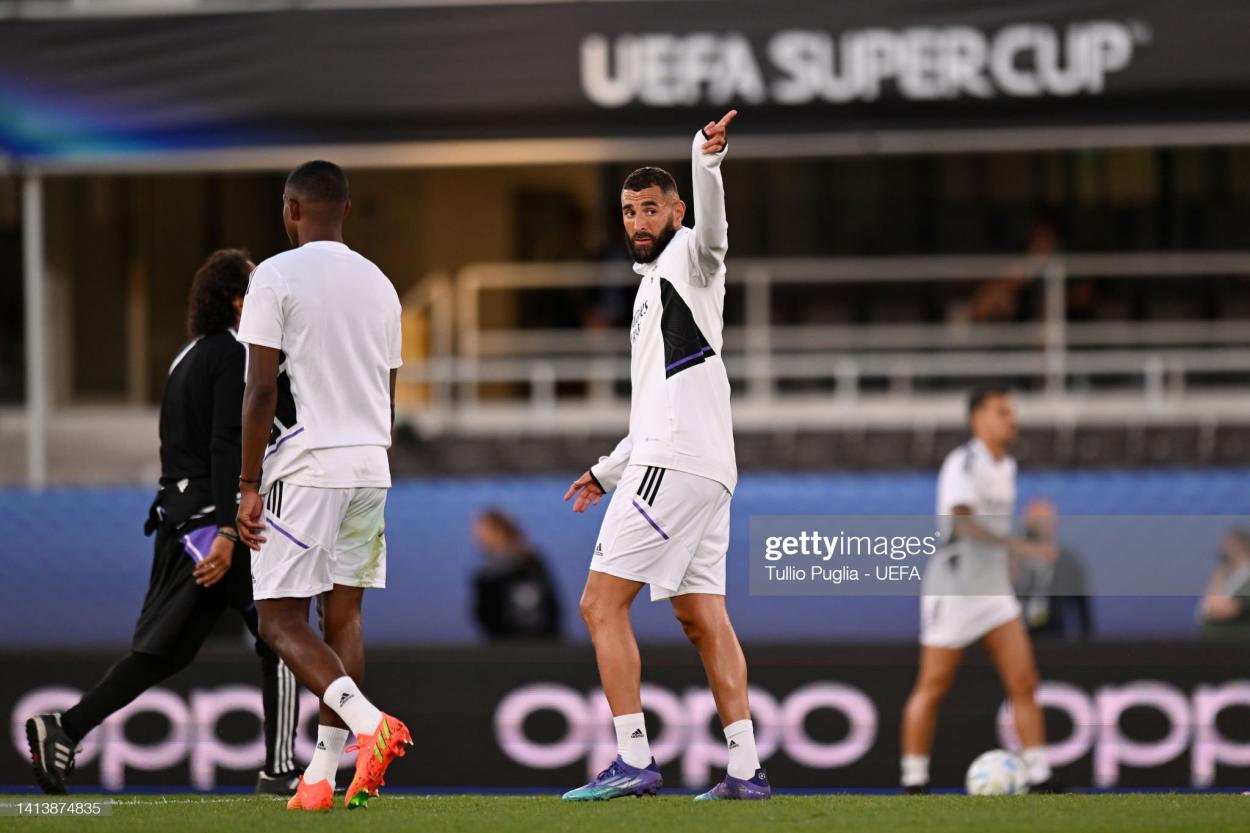 The experiences that came from a trio of miraculous escapes in the Champions League, along with running out 13-point winners domestically, will see Madrid stand confidently. However, they don't tend to win back-to-back titles — they've only successfully defended La Liga once in the past 30 years.
Hoping to beat them to the top will be Atletico Madrid. Last season was disappointing for Diego Simeone's side as they surrendered their league title without putting up a fight. Supporters will demand more this time. Yet, financial restrictions have prevented them from so far improving their squad during the summer.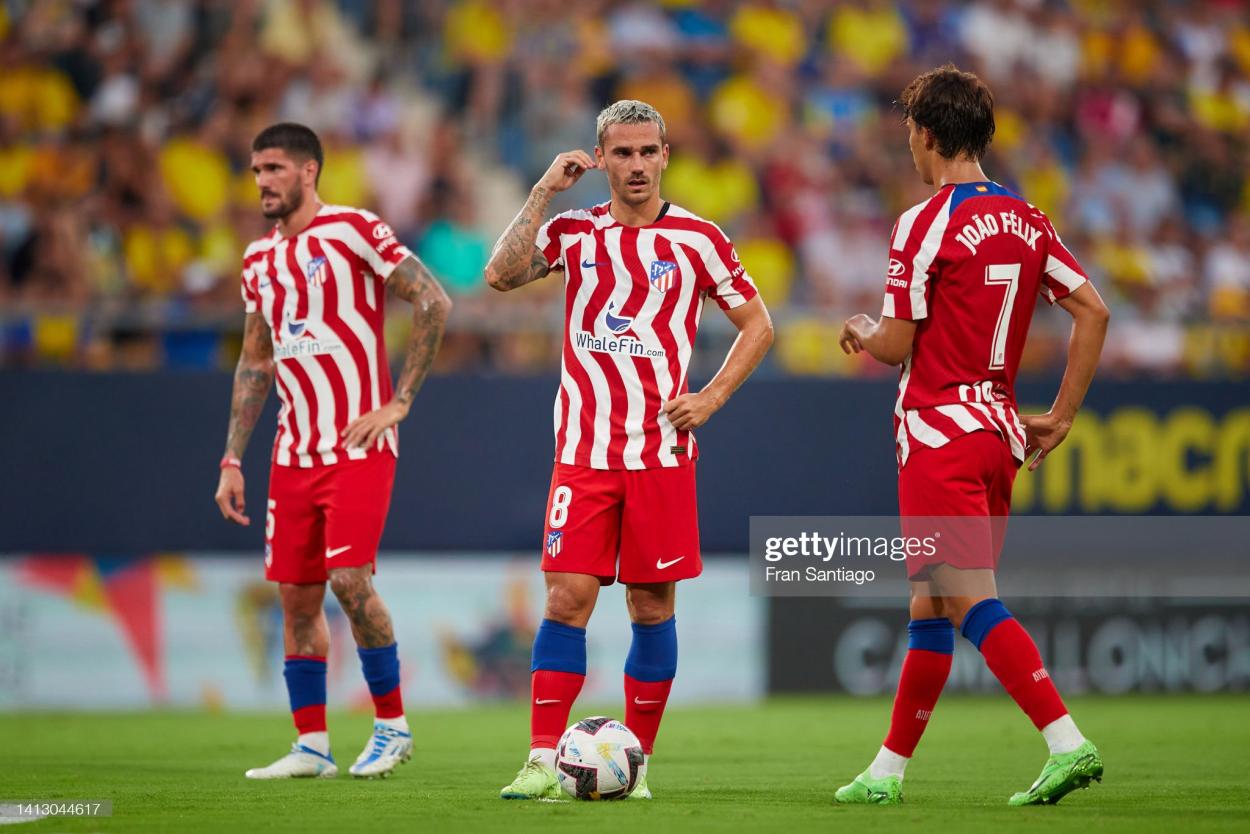 Forward Alvaro Morata is back after spending a season on loan at Juventus and he will add some much-needed firepower to Atletico up-front, alongside Antoine Griezmann and Joao Felix. On paper, Atletico look some way behind Madrid and Barcelona, but that is often how Simeone most likes it.
Who else could contend the title?
It is difficult to see any other team force their way into the top three. Julen Lopetegui starts his fourth season in charge at Sevilla but there needs to be more in an attacking sense from the Andalucians. Possessing the best goalkeeper (statistically speaking) in the league, Yassine Bounou, will not be enough even for a team and a manager who appeared too risk-averse last term and have now lost Kounde in defence.
After last season's remarkable ride to the Champions League semi-finals, Unai Emery will hope to oversee development on the domestic front with Villarreal. Somehow they have managed to retain striker Gerard Moreno and defender Pau Torres and also welcomed back veteran goalkeeper Pepe Reina, who started his career at the club and seemingly is going to finish it there too.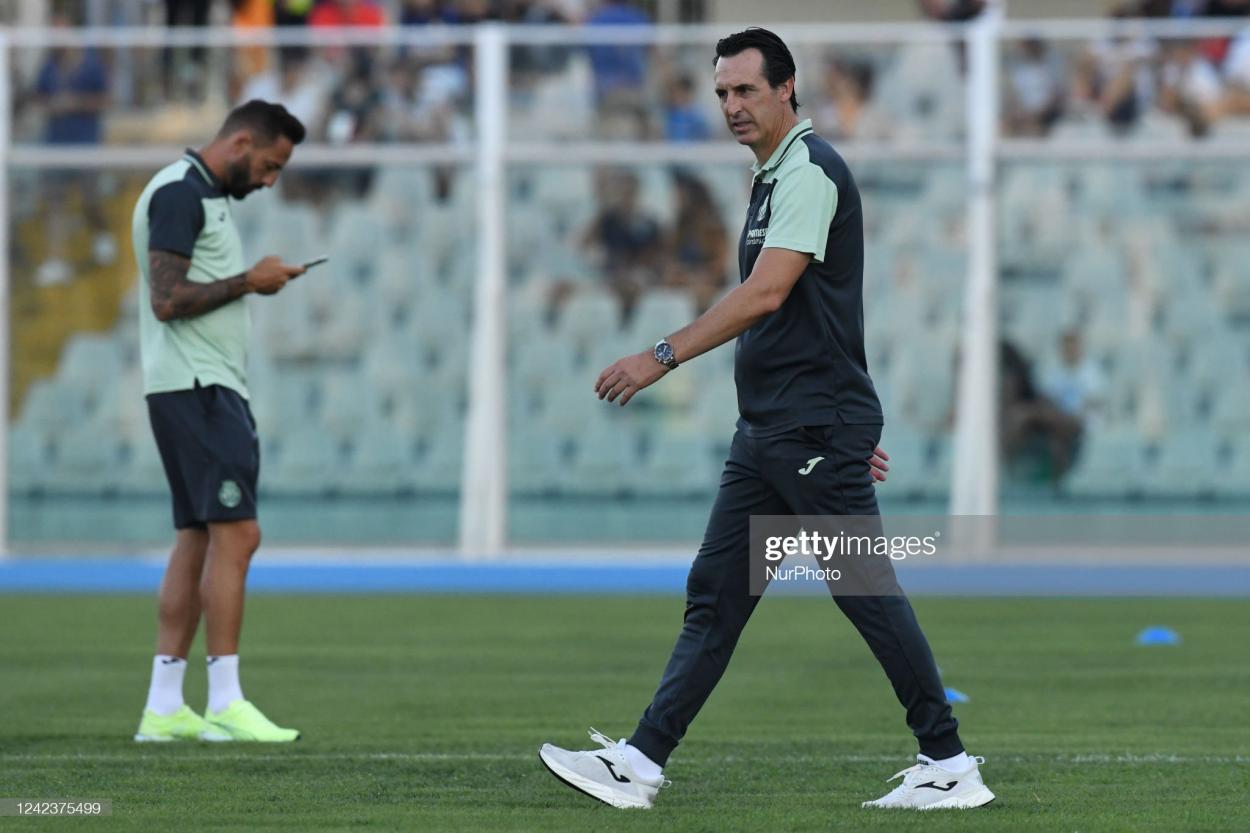 Talking of comebacks, Ernesto Valverde returns to Athletic Bilbao for his third spell as manager, having also played for the Basque club. The Williams brothers will hope to increase their prowess upfront, something lacking last season under Marcelino. Fellow Basques Real Sociedad will aim to prolong their customary fast start to campaigns and not drift in the latter half.
As ever Real Betis will be worth a watch: a friendly against Marseille in Chesterfield, England, ended in a mass brawl and a 1-1 draw. And, in terms of relegation, well take your pick. Realistically, any one of eight could go down.
Expect the managerial merry-go-round to start sometime in September, or August. From the start, eyes will be on Gennaro Gattuso at Valencia, Chacho Coudet at Celta Vigo and Sergio Gonzalez at Cadiz. And also Diego Martinez who has joined Espanyol, not because of a possible exit and the club's poor form in the second half of last season, but because the young manager is one of the "coming men" of Spanish football.