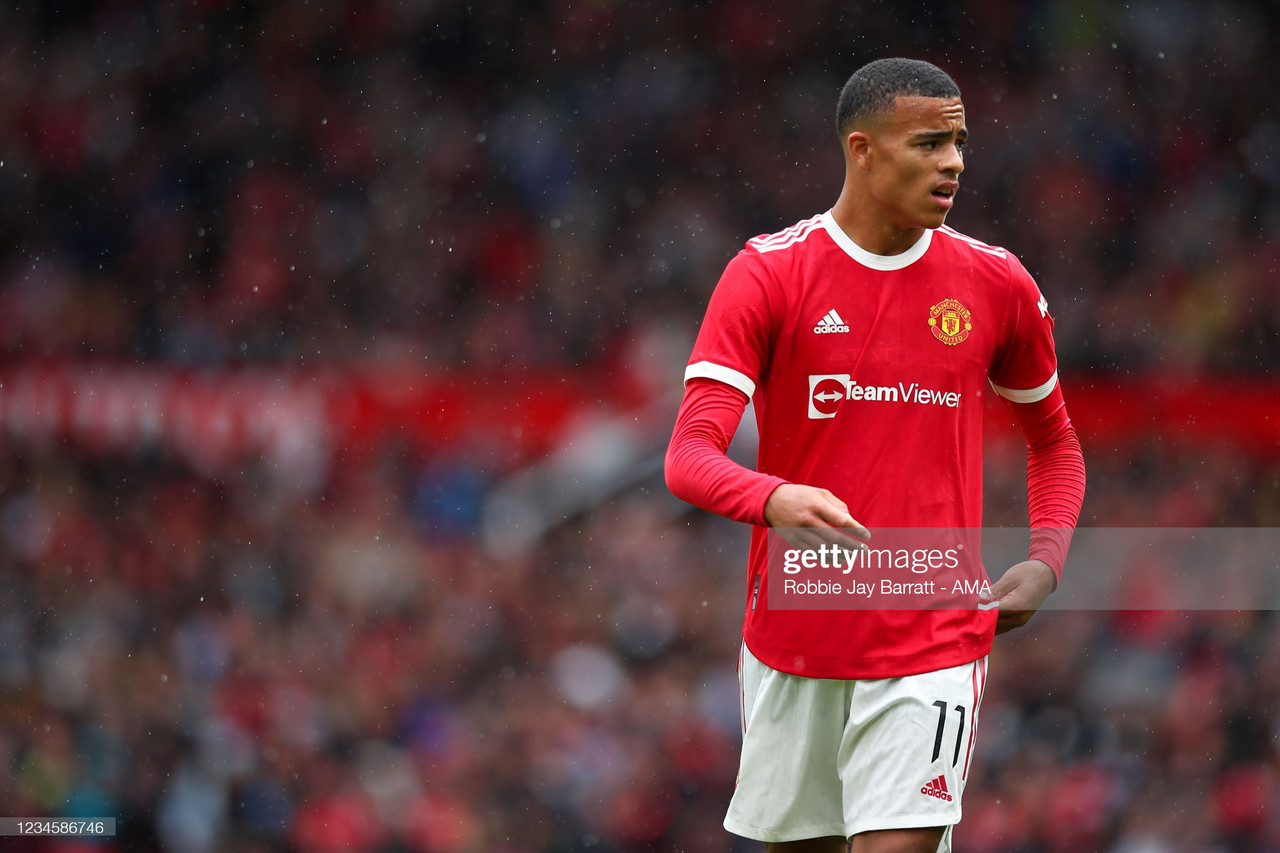 Since bursting on the scene as an exciting 18-year-old, Mason Greenwood has been one of Ole Gunnar Solskjaer's main sources of a goal threat.
Throughout his debut campaign in 2019/20, he managed to bag himself 17 goals, while last season saw him give a respectable 12 goal return.
However, with both Marcus Rashford and Edinson Cavani set to miss the first games of the season - with the former being out until October at least - Greenwood will be under pressure to perform at the start of this campaign in order to secure himself a starting spot in the XI.
Start as you mean to go on
The 19-year-old cannot afford to start as he did 12 months ago, even if the external influences were largely culpable then.
With two of United's best goalscorers out, there is an expectation that Greenwood can and will deliver the goods in the frontline.
This is the first time that there has been significant pressure on the teenager to deliver the goals though.
In his debut season, nothing was expected of him, which is what made his return all the more impressive. Then in the second half of last season, he exploded into form quite randomly after having a poor first half of the season.
This time though, he needs to start firing pronto, because he'll have a number of talented frontmen breathing down his neck to take his place if he doesn't.
With the first five fixtures for United being: Leeds United, Southampton, Wolves, Newcastle and West Ham - United have a relatively easy start compared to most, but this means that there is an emphasis on getting the results that will propel the Reds into a good position when October comes and a very difficult run of fixtures is upon Solskjaer's men.
Whether Greenwood is stationed as the number nine or on the right-flank in this opening run will likely depend on the fitness of Anthony Martial and how long El Matador will take to get back to full speed. However, you'd imagine he'll be playing off the right for the most part.
While you'd associate your goalscoring position as the central striker, Greenwood will undoubtedly get his chances in front of goal from that position on the right, and frankly, his game looks a bit more complete there.
Greenwood's development suggests that he is ready
If you looked at both of his previous campaigns, the drop in goals would suggest that last season wasn't as successful for United's number 11, yet it was actually one with heaps of developments in his game - which was looked at in more detail here.
The Greenwood of 2019/20 would often go missing throughout matches and while his goals were great, the teenager has now got many different strings to his bow.
He actively looks to receive the ball, even if he has a marker on him, this is because Greenwood trusts his ability, touch and strength in order to continue circulating the ball.
The teenager rarely loses the ball in the build-up, but he is also beginning to take more risks in possession, whether that be driving with the ball himself, or making a pass into a forward area. This was best seen in the build-up to Jesse Lingard's opener against Queens Park Rangers.
After looking to receive on the touchline, Greenwood makes a run towards the centre and is given the ball with a smart first touch from Daniel James. Instead of looking to offload the ball within an instant, the teenager drives into the space in front of him and then picks his head up and finds the killer pass into the frontline.
His pass found Facundo Pellistri's feet and he played in Lingard who slotted the ball away. While he did not directly contribute towards the goal, it was all because of Greenwood's work.
The winger also went close to providing an assist with his direct play just after half-time at the Kiyan Prince Foundation Stadium.
After intercepting the ball inside his own box, Greenwood drove forward and his first thought was getting the ball to Anthony Elanga, who had the beating of the QPR backline. A beautiful through ball sent Elanga on his way to the goal, but a poor touch ruined the opportunity.
Yet, it was another example that Greenwood is beginning to take a larger role. He's starting to take control and that's what he will need to do in the opening fixtures in the Premier League.