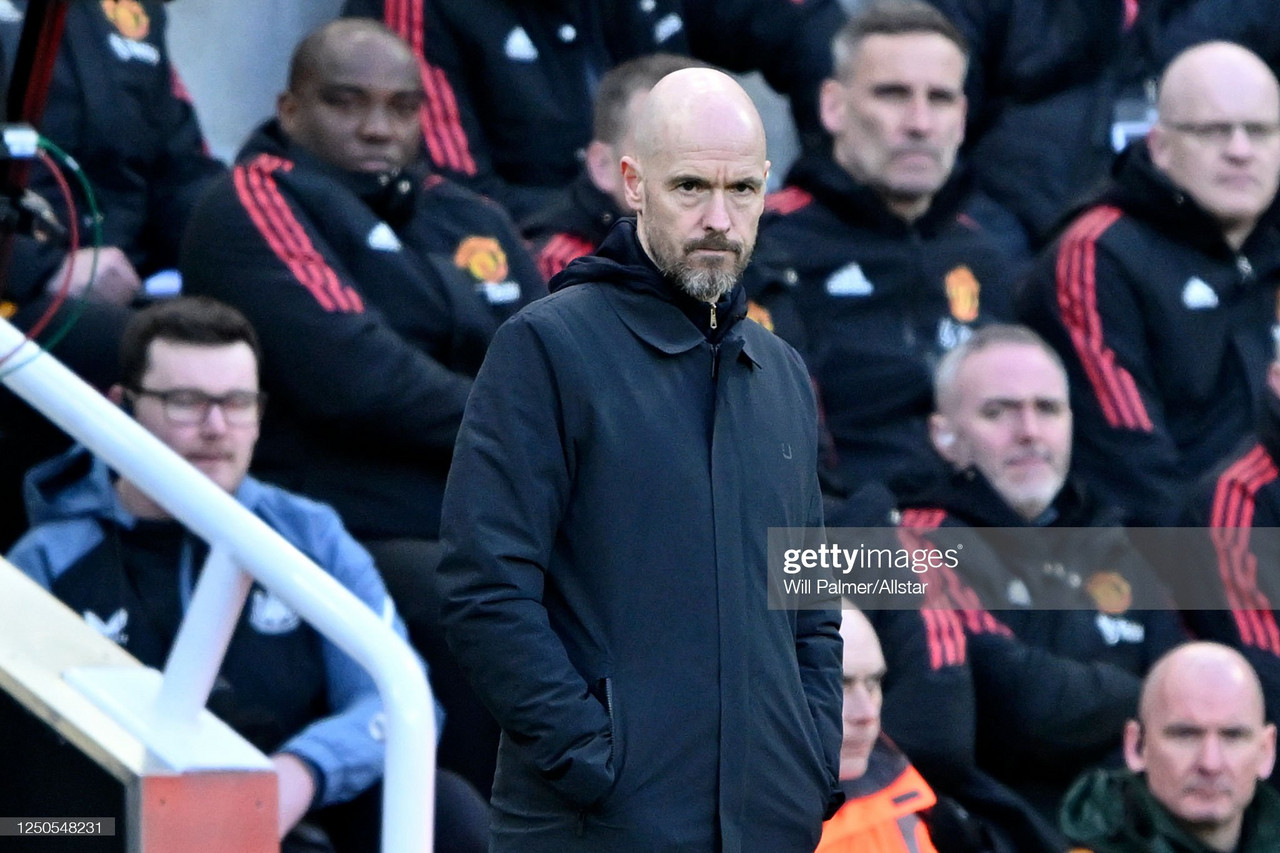 Manchester United returned to Premier League football in disappointing fashion following a 2-0 defeat to Newcastle United at St James' Park on Sunday.
Manager Erik ten Hag spoke to the press on Tuesday afternoon ahead of Brentford's visit to Old Trafford on Wednesday and went through a range of topics.
Graham Potter's sacking became the 12th in the Premier League this season, setting a new record, whilst Ten Hag concurred that time as manager is a gift and results are now required to be instant in order to retain your job.
On the topic of contract termination, another was renewed as Luke Shaw signed a new four-year deal with Man United that will now last until the summer of 2027. Shaw has been a highlight under Ten Hag and has arguably had his best season as a Red Devil.
Meanwhile, Ten Hag remained adamant that his sides struggles in the Premier League since their Carabao Cup win are not a problem and completely believes his side can bounce back against Brentford.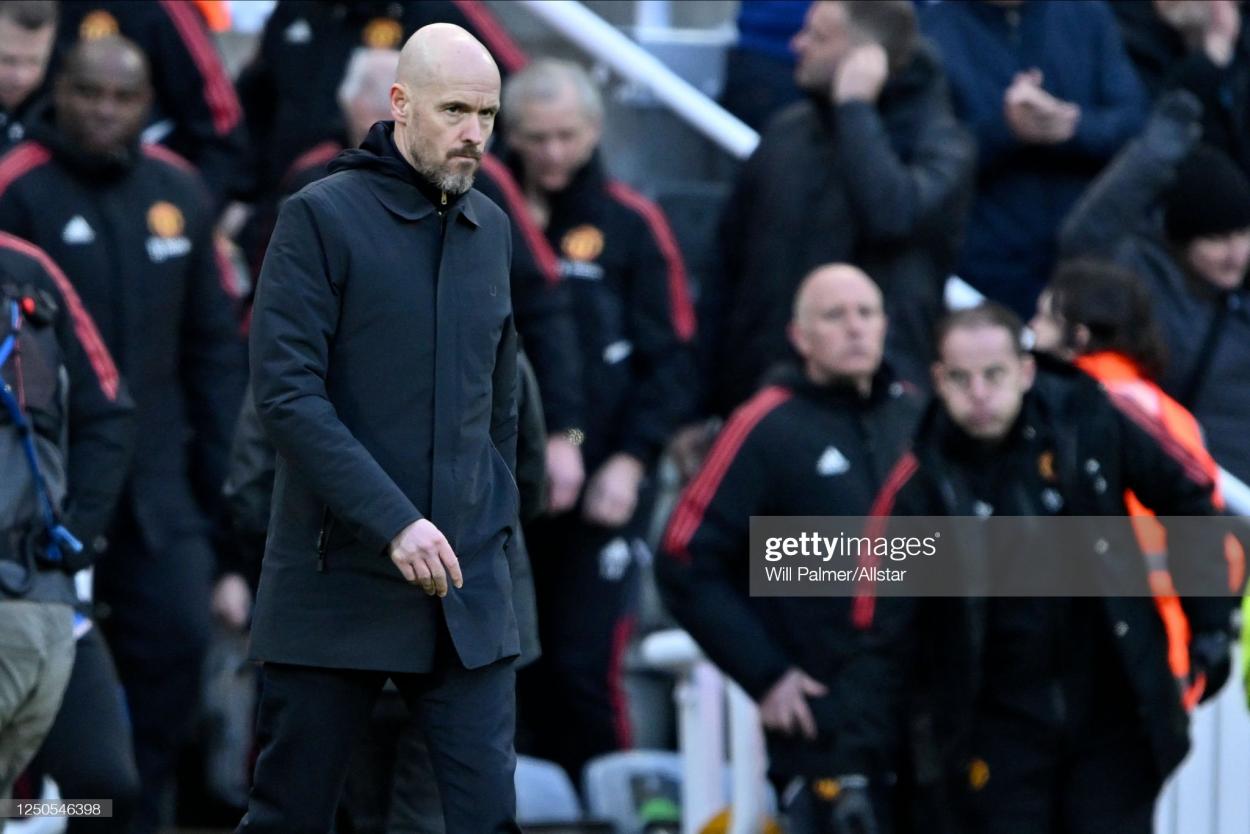 Man United have gone winless in the league since their triumph in the Carabao Cup final in February, conceding nine times in their last three games, including that disastrous defeat at Anfield.
Their recent rut in the Premier League continued against Newcastle at the weekend, but Ten Hag dismissed any remarks that his side are struggling.
He said: "So, we played 60 minutes against Southampton with ten men, we beat Fulham (in the FA Cup), that's a Premier League opponent. We beat Newcastle in the Carabao Cup, it's a Premier League opponent, so there is no concern. We know we can beat Premier League teams."
Newcastle "wanted it more"
Ten Hag gave an honest assessment of the loss to Newcastle, claiming his players didn't fight for the win in the way he demands.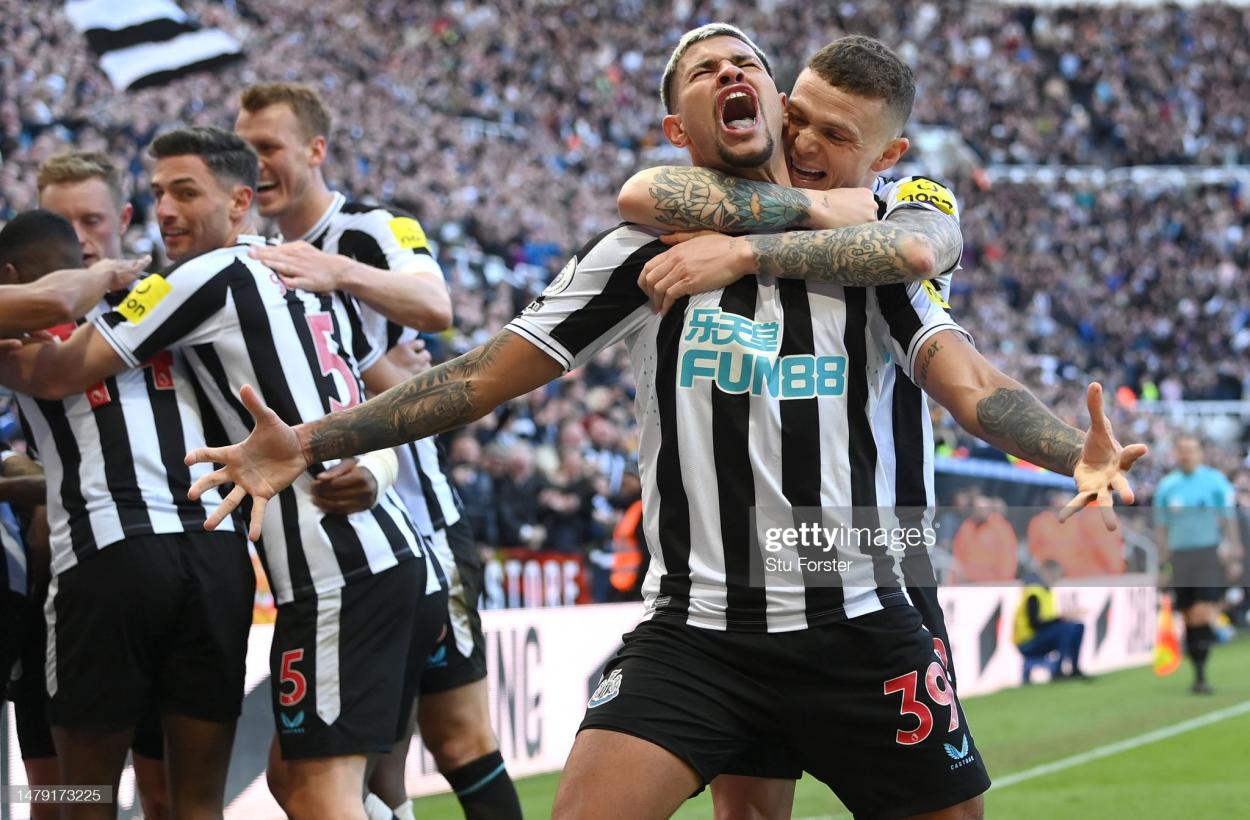 He said: "We had a very bad performance because the opponent wanted it more than we (did). They were sharper and you could see that in the challenges. We won only 16 from 61 challenges in offence and defence, the opponent beat us 48 from 78 challenges. Ah, then you can't win a game."
"Top football about results"
In the wake of Potter's dismissal at Chelsea, Ten Hag gave his view on how little time managers are given to get it right. Sacked after seven months in the role, Potter could not turn Chelsea's poor form around, with their defeat to Aston Villa at Stamford Bridge the final straw.
Ten Hag echoed that managers don't get the time to implement their ideas, but said he accepts that you have to get results, especially at the top.
"You never get the time. You know that you have to get the results, so top football is about the results. That's the game and you have to accept it. In the meantime, you have to work on your process but it has to be a balance."
Shaw renewal "a very good message"
"I think it's a good message. An England international, he's doing really well this season, I'm really happy with him.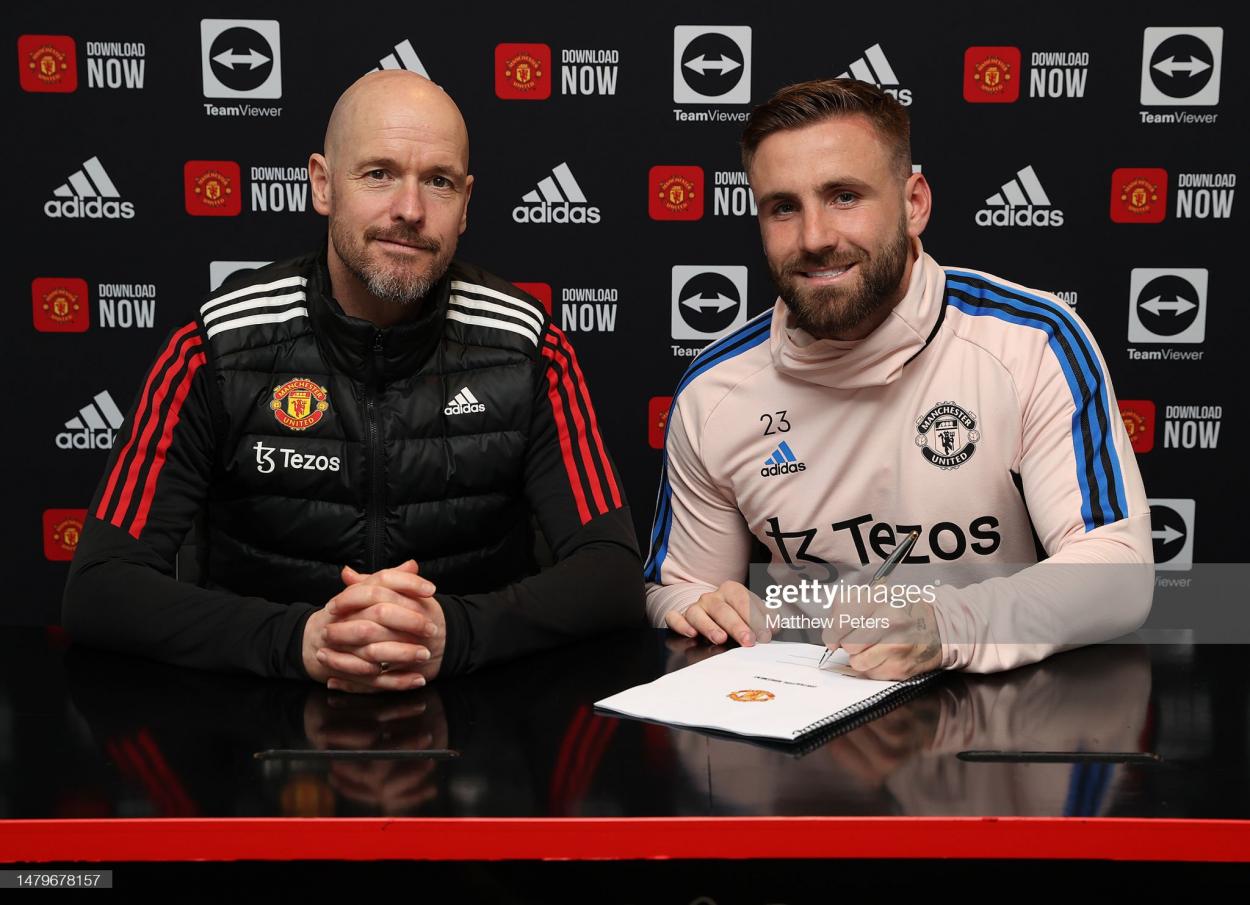 "I think he is a modern left full back but can also play in other positions, like left centre back, so he absolutely matches the standards we want to have. So it is a very good message."
The Man United boss also gave a brief update on the progress of Christian Eriksen in his return, as well as the availability of Alejandro Garnacho and Aaron Wan-Bissaka.
"Not for tomorrow, but he (Eriksen) is returning on the pitch. He is returning to team training today (Tuesday) so we have to see how quick he can make the progress."
"He (Wan-Bissaka) is also returning today in training."
Meanwhile Casemiro still has to serve two of his four game suspension, whilst Garnacho remains out with injury.
"Really close" between Wan-Bissaka & Dalot
"I think it's really close, the competition between them. So maybe Aaron gives you a little more defending, Diogo gives you a little more offence. But I have to say they both have made progress in both areas so it's really close.
"Then you look at the opponent, you look at the load on the players and you have to manage that when you have two almost equal players. The form they are in is also an issue and then, of course, how is the team? How are they doing in the moment? So then you make your decisions."