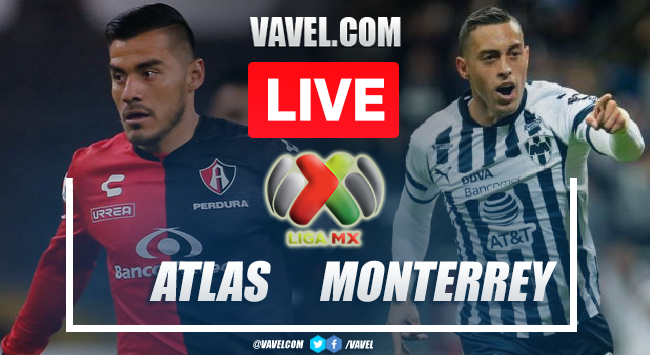 Summary
90'
85'
80'
75'
70'
65'
60'
55'
50'
Half time
40'
35'
30'
25'
20'
15'
10'
5'
Kickoff
All ready
Lineup Monterrey
Lineup Atlas
Referee
Great entrance
Already warming up
Already in the stadium
Fans
Stay tuned to follow Atlas vs Monterrey live online on match day 6 of the Liga Mx Clausura 2023.
Dónde y cómo ver Atlas vs Monterrey online y en vivo en la jornada 6 del Clausura 2023 en la Liga Mx
Jalisco Stadium
What time is the match of Atlas vs Monterrey, match day 6 of the Clausura 2023 in the Liga Mx?
Absences
Background
How does Monterrey arrive?
How does Atlas arrive?
Good afternoon VAVEL friends!