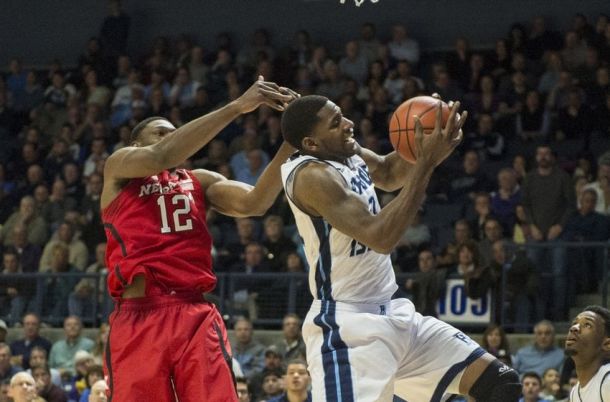 The Nebraska Cornhuskers had started slow early in games so far this season, and were known to struggle away from home last season. Those two in combination just set up a perfect storm for the Huskers first road game of the season, when they traveled to Rhode Island to take on the Rams.
It was an ugly shooting night for both teams. Both teams shot under 37% from the floor and each team only made 3 three point shots despite combing for 39 attempts. Sophomore Guard for the Rams, E.C. Matthews led the Rams to the upset by scoring 26 points, including 11-14 from the costless throw line. Also, the Rams were much stronger on the glass in this game, as they beat the Huskers 49-36 in the rebounding statistic, including getting 16 offensive rebounds in the game. That is the key statistic of the game and E.C. Matthews is the VAVEL player of the game in this contest.
The Huskers struggled from the floor as star Forward Terran Petteway went 5-18 from the floor for 15 points, but also had 8 turnovers in the game. He was outscored by Shavon Shields who led the team with both 25 points and 9 rebounds. But there simply was not another player who stepped up in this contest for the Huskers as they lost their first road game of the season.
The Rhode Island Rams (3-0) will have a chance for an even bigger upset on Thanksgiving Day when they play the Kansas Jayhawks in the Orlando Classic. The Nebraska Cornhuskers (2-1) will play a pesky University of Nebraska-Omaha on Tuesday the 25th at their home court. The Mavericks of Omaha (2-1) just upset the Marquette Golden Eagles on their home court on Saturday as well.