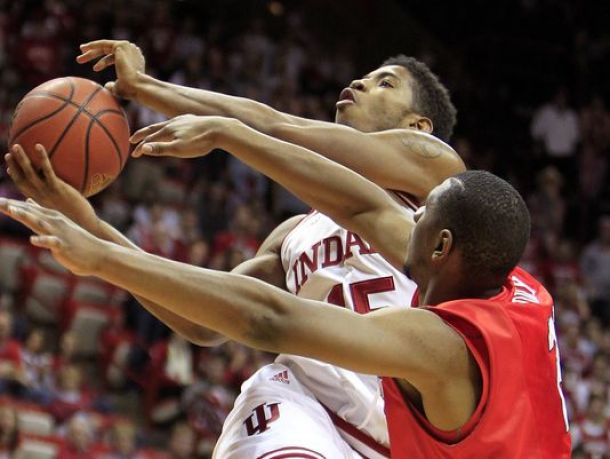 Devin Davis, a sophomore at Indiana, is in serious condition at the Indiana University Health Bloomington Hospital after being struck by a car driven by teammate Emmitt Holt. The incident occurred early Saturday morning according to IU reports.
The school released a statement saying that Davis was struck by a car driven by Holt after Davis had exited the vehicle. Davis sustained a head injury and was rushed to the campus hospital.
Holt was cited for driving under the influence of alcohol and illegal consumption of alcoholic beverages. Holt, an 18-year-old freshman transfer from a prep school in Vermont, is under the legal drinking age of 21.
According to Bloomington Police reports, Holt and an unknown number of passengers dropped Davis off at a parking lot close to his residence when the incident happened.
"For unknown reasons, Mr. Davis came into the roadway and struck the side of the vehicle near the front passenger windshield," Bloomington Police Sergeant Jeffery Canada said. It is not known at this point if the 19-year-old Davis had also consumed alcohol. The incident is still under review.
"First and foremost, our thoughts are with Devin and his family and we pray that his condition improves in the coming days," Hoosiers coach Tom Crean said in a statement. "An injury to one of us is an injury to all of us and we are devastated by the news. We will continue to support Devin and Emmitt in every possible way and I know the Hoosier family will come together to rally for these young men."
Crean spent the entire night at the hospital with Davis.
In a text message sent to ESPN, Crean said, "Big 48 hours coming," in regards to the immediate health of Davis.
The Bloomington Police Department is expected to release more details as they unfold.