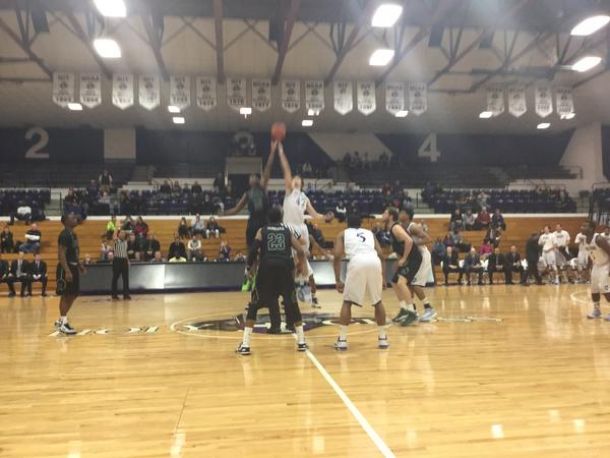 The Holy Cross Crusaders won their 3rd in a row tonight at home against the Loyola-Maryland Greyhounds, using a balanced attack and strong defense to surge themselves to the next round of the Patriot League tournament. Trying to rekindle the magic from earlier this season when they shocked Harvard and crushed Albany, 4 players scored 10 points to lead the charge, including center Matt Husek, forward Malcolm Miller, backcourt leader Cullen Hamilton, and guard Robert Champion off of the bench.
Loyola-Maryland, which is a relative newcomer to the Patriot League after being in the MAAC for over 2 decades, and lost the great head coach Jimmy Patsos to Siena recently as well, was led tonight by forward Eric Laster, who had 14 points. Leading scorer Tyler Hubbard had a rough night, shooting 2-8 for a measley 5 points. This doomed the Greyhounds, as Holy Cross beat them in every facet of the game, including shooting percentage, blocks, rebounds, and of course the deciding integer, points scored.
The Crusaders will now prepare for their biggest challenge yet, heading to Lewisburg, PA to tussle with the conference-leading Bucknell Bison.