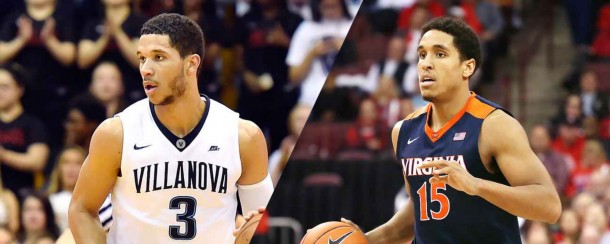 Another exciting slate of weekend games comes the way of this second week of VAVEL College Basketball Pick 'Em. Last week, saw UNC go down to Texas on a buzzer-beater, and also saw UCLA take down Gonzaga in Spokane.
This week features a few marquee matchups, including a Sweet 16 rematch from last year's NCAA Tournament between the Duke Blue Devils and the Utah Utes. Two top 15 teams in the Villanova Wildcats and Virginia Cavaliers clash while UNC hopes it's not another weekend upset as they head to the Barclays Center to face the UCLA Bruins.
Matchup Of The Week
Jay Wright's Wildcats head down south to Virginia to faceoff against Tony Bennett's Cavaliers in a highly-anticipated top 15 showdown. Both teams showcase stellar defenses and middle-of-the-road offenses. Both teams average around 76 points per game, but in this matchup, we should be seeing much less with two top ten defenses going at it.
Since Bennett took over Virginia, his teams have consistently had one of the top defenses in the country, and this team is no different giving up the sixth-fewest points per game in the country at 57.1 points per game. 'Nova is just marginally worse giving up 57.6 points per game.
All eyes will be on the matchup between the battle of the 6'5'' guards, junior Josh Hart out of Villanova and Malcolm Brogdon out of Virginia. Both players lead their respective teams in scoring with Hart going for just under 16 per game, and Brogdon dropping just under 17 per game. Watch for these two when it comes to crunch time when their team needs a bucket.
| | | | | | | | | |
| --- | --- | --- | --- | --- | --- | --- | --- | --- |
| | Alberto | Thomas | Klinger | Anderson | Irby | White | Handel | Splane |
| Utah - Duke | Duke | Duke | Duke | Duke | Duke | Duke | Duke | Duke |
| Wichita St - Seton Hall | Wich St. | Wich St. | Wich. St | Wich. St | Wich. St | Wich. St | Wich. St | Wich. St |
| Villanova - Virginia | UVA | Nova | Nova | UVA | UVA | UVA | UVA | Nova |
| UNC - UCLA | UCLA | UCLA | UNC | UCLA | UNC | UCLA | UCLA | UNC |
| Indiana - Notre Dame | ND | ND | ND | ND | Indiana | ND | ND | ND |
| Charleston - Miami | Miami | Miami | Miami | Charleston | Miami | Miami | Miami | Miami |
| Cincinnati - VCU | VCU | Cincy | Cincy | Cincy | Cincy | VCU | Cincy | Cincy |
| Butler - Purdue | Purdue | Buter | Butler | Butler | Purdue | Butler | Purdue | Butler |
| Northern Iowa - Iowa State | Iowa St | iowa St | Iowa St | No. Iowa | Iowa St | Iowa St | Iowa St | Iowa St |
| Baylor - Texas A&M | Baylor | Baylor | Baylor | Baylor | A&M | Baylor | A&M | Baylor |
| UNLV - Arizona | Arizona | UNLV | Arizona | Arizona | Arizona | Arizona | Arizona | Arizona |
| Tennessee - Gonzaga | Gonzaga | Gonzaga | Gonzaga | Gonzaga | Gonzaga | Gonzaga | Gonzaga | Gonzaga |
| Texas - Stanford | Texas | Texas | Texas | Texas | Texas | Texas | Texas | Texas |
| Pittsburgh - Davidson | Pitt | Pitt | Pitt | Pitt | Pitt | Davidson | Pitt | Pitt |
| Last week's record | 7-3 | 7-3 | 7-3 | 6-4 | 6-4 | 5-5 | 4-6 | 2-8 |
| This week's record | 6-8 | 6-8 | 8-6 | 8-6 | 10-4 | 6-8 | 8-6 | 8-6 |
| Overall Record | 13-11 | 13-11 | 15-9 | 14-10 | 16-8 | 11-13 | 12-12 | 10-14 |