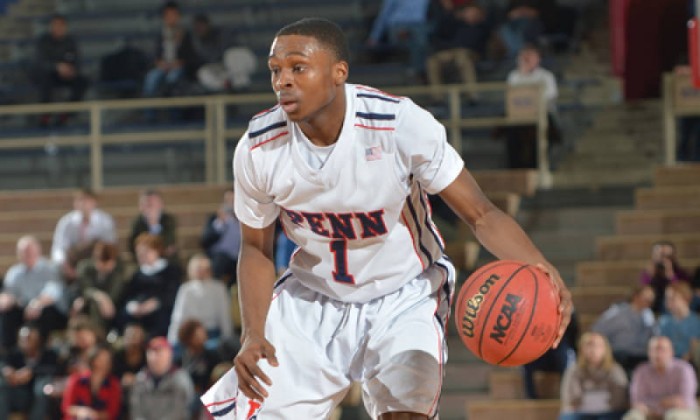 Some big news for Louisville Cardinals fans just broke. Former Penn Quakers guard Tony Hicks has decided to play his final season for the Cardinals. He scored over 1,000 points in his three seasons at Penn, and decided to sit out his final season with the Quakers because of a coaching change. Louisville struck gold this past year with the additions of Trey Lewis and Damion Lee. They both have been great starters and have proven to be solid additions to this year's roster. Here is a little run down on what Louisville is getting with Hicks and how he fits with the 2016-17 team.
Potential starting point guard
Despite the team already having starting Quentin Snider at the point, Hicks could end up becoming the starter. No one knows how much better he has gotten with sitting out this season, but he was very good at Penn. During his three years, Hicks averaged 12.8 points and 2.5 assists. He is a score first point guard that can light it up behind the arc. He proved himself at Penn as one of the better players in the Ivy League. Would he start ahead of then junior Snider? No one knows for sure but Rick Pitino knows what he is doing and the fans of Louisville should trust him with this pick up.
Where he fits with next year's team
The Cardinals already have a chance to be special this season but despite losing Lee and Lewis for next season, they could be even better. Right now the starting five would look like this; Snider, Donovan Mitchell, V.J. King (top recruit), Jaylen Johnson, Chinanu Onuaku (if he doesn't declare for the draft). Hicks could start at point if they want a punch with Snider off the bench. But he can be a go-to scorer from either the bench or starting five. He would be the first guard off the bench in front of Ryan McMahon and with Mitchell emerging as a consistent option already. It's still a question of how much Hicks has improved after sitting out a year but he seems like a solid addition.
Pitino wasted no time and picked up another fifth year senior in Hicks. After the success of Lee and Lewis, Louisville has found it's version of "one and done." Maybe this will continue for a couple seasons with Louisville but now it's going to be heading into part two. Tony Hicks could be just what Louisville needs to continue to have success next season.