After losing all their senior big men last year, Georgia is struggling to find support from the paint, the Bulldogs are excellent in the back court, however. This will make for an interesting matchup as Kentucky is in the same situation as Georgia.
Beautiful Back Court
It's hard to make a case against calling Kentucky's back court the best in the country, but Georgia matches Kentucky's talent with experience.
The Bulldogs run with guards such as Kenny Gaines, J.J. Frazier, Charles Mann and Kenny Paul Geno. Gaines and Mann are both seniors and Frazier and Geno are juniors.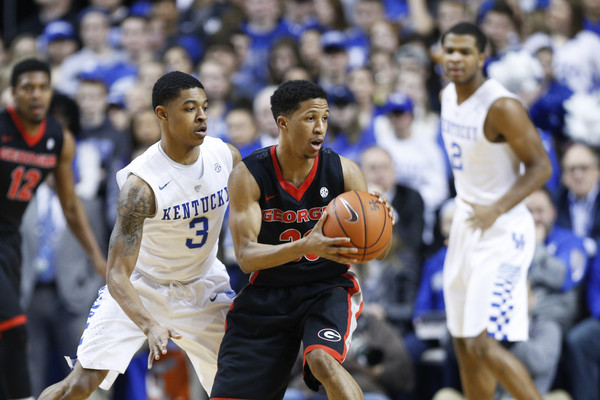 The Wildcats look completely different from the last time these two met and their guards are a lot younger. Kentucky runs with the trio of Tyler Ulis, Jamal Murray and Isaiah Briscoe; Ulis being the only non-freshmen.
Talent versus experience happens pretty often when watching the Wildcats play, but to see two teams so similar in how their team is made up is bizarre.
Poythress' Knee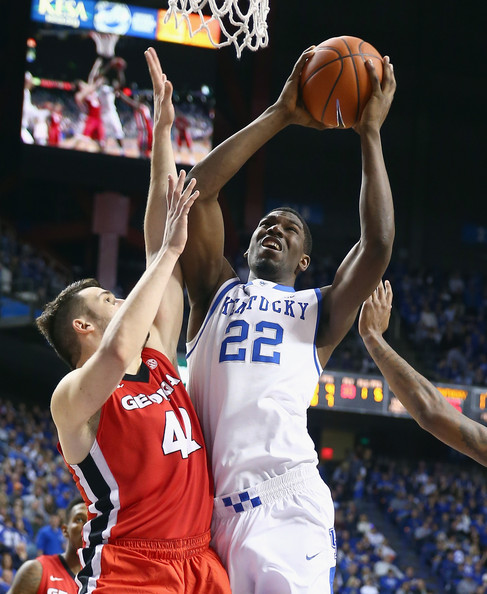 Kentucky forward Alex Poythress sat out Kentucky's game against the Florida Gators due to an apparent knee injury suffered during warm ups.
That sentence would cause many Kentucky fans to panic, but their beloved senior tweaked his right knee this time rather than his surgically repaired knee.
Kentucky's John Robic said Poythress did not practice at all this week but he expects him to play against Georgia. Poythress is still day-to-day and swelling in the knee is said to have gone down.
5-on-5 Defense
Kentucky has been known this season to be somewhat lazy on the defensive side in their losses. In all six losses, they tend to have fouled more and allowed more points in the paint.
Adjustments were said to have been made. After Murray allowed his man in the Tennessee game to score 27 points, he knew he had to make a change defensively.
The Wildcats looked like they defended as a unit against the Gators, not just individuals. The help on defense and communication was superb and made this team better.
Everything this team does needs to be done as a group. They're beginning to do it on defense, once they figure out how to work as a complete team these Wildcats could do some damage in the tournament.
Players to Watch
Jamal Murray- After his second 30-point game of the season it's hard not to pick the star shooter. It's only been three days and Murray will still be hitting after his 8-10 performance from deep against Florida.
Charles Mann- Kentucky doesn't have a player that both matches Mann's size and athleticism. Their closest bet would be to give Poythress a try, but he could miss this game. Mann will light up Rupp Arena to try and pull off the upset.