There may have been a hangover from their big loss at Michigan State early on, but when it came down to it, the Indiana Hoosiers collected an important win over the Nebraska Cornhuskers.
This was a game the Hoosiers needed to have and got it even with Yogi Ferrell not scoring until the 2:24 mark of the first half.
Slow Start For The Hoosiers
The Cornhuskers were a bit shorthanded Wednesday night without star Shavon Shields along with backup center Ed Morrow, but that didn't stop Nebraska from coming out with a sense of urgency.
It wasn't a very energetic Assembly Hall crowd throughout a good portion of the game. The start for the Cornhuskers, and just the game in general, had a lot to do with that. It was a slow paced game, the Hoosiers weren't scoring, there were lots of turnovers, but Nebraska hung around and had a lead as big as six after a Jack McVeigh three-pointer with 5:09 to play in the first half.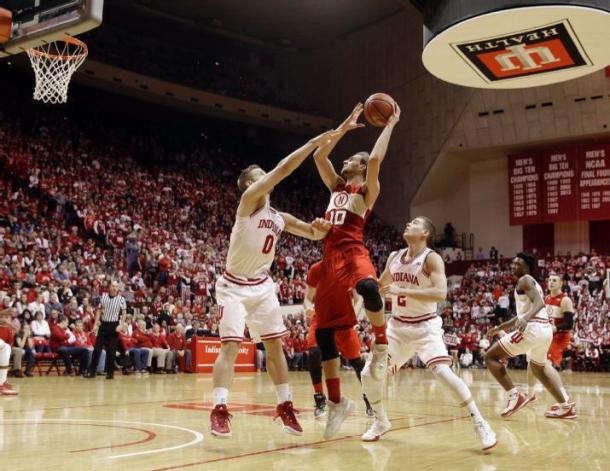 McVeigh must really like playing against Indiana because in there first meeting, he had 16 points and followed it up Wednesday with a team high 17 points. Him, along with Andrew White who finished with 15 points, led the charge for the Cornhuskers early on and had them out in front.
The Hoosiers however, did not't get down on themselves and just kept trudging along. Their shots may not have been falling, but Troy Williams was there to bail them out and give the Hoosiers a 7-0 run to end the first half.
Indiana Turns It Up
That run to end the first half really set up the second half quite well for Indiana. The Hoosiers started to get things going, and from there they pretty much coasted.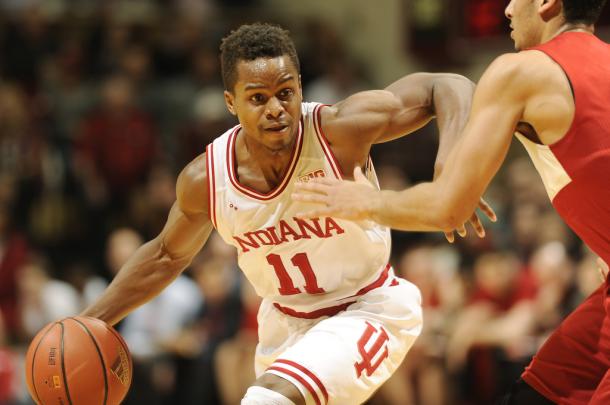 Troy Williams came out for the second half ready to play as he had three of Indiana's first four buckets to give them their first double digit lead of the game. Indiana scored 16 points on their first nine possessions of the second half and from there, Nebraska seemed out of answers. The run was 14-4 in the first 5:24 of the second half for the Hoosiers to get the lead out to 19, but the Cornhuskers were not't going away quite yet.
"The best part of the night for me was how the players drove the train," coach Tom Crean said. "We knew we would be in a battle, and did not have a great first half, but it was solid."
Nebraska methodically worked their way back into the game and eventually got it down to as little as eight points with 9:13 to go, but the Hoosiers turned it back up and put together a 9-0 run in the next four minutes to salt this one away.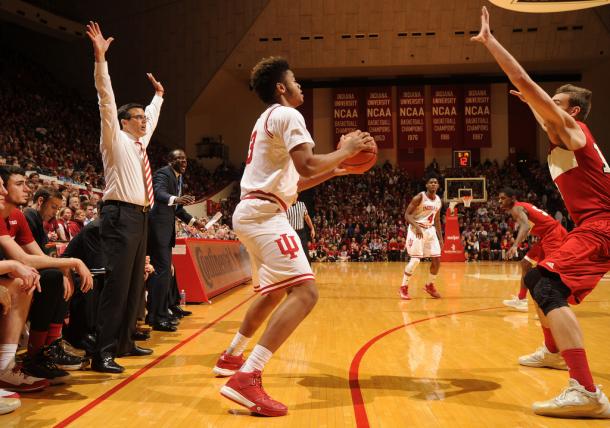 It was not't really the main cogs in the offense that got it done either for Indiana. Juwan Morgan contributed a career high 12 points, Robert Johnson had 13 points, Yogi Ferrell still had 11 points, and the Hoosiers were led by Troy Williams with 18. The depth on this team continues to get better and better and this game really showed that.
Williams Gets It Going Again
Lately it seems as if Troy Williams just is not't there. He has been going through a brutal stretch of play lately, but Wednesday night, something was different about Williams.
"That's the way Troy needs to play," coach Crean said. "I love Troy, Troy has got unique talents, but sometimes he's his own worst enemy."
Yes, he has been a bit wild, and yes, he has turned it over a good amount, but Wednesday was the Troy Williams we all expected to see at the beginning of the season. Lately, he has not't been playing at his best, but he brushes it right off.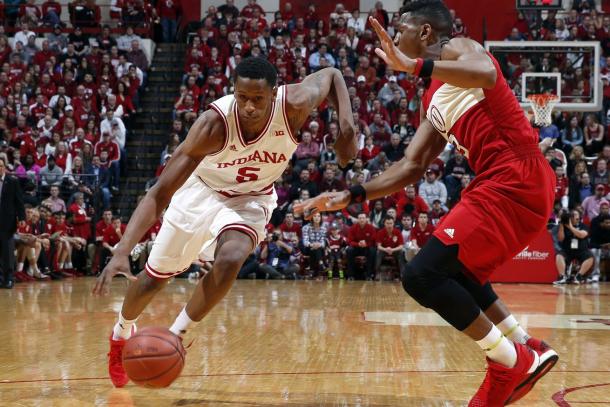 "Criticism doesn't matter to me," Williams said. "I don't search for criticism or positive quotes from people ... family, team, coaches, all I need to motivate me."
As for bouncing back, Williams just needed a more of an "attacking mindset," as he put it. It was definitely on display from him tonight throughout and his 8-of-9 shooting from the floor was a nice touch, as well.
What's Next?
With the win and Iowa losing to Penn State tonight, Indiana moves back into a tie at the top of the Big Ten with Iowa and Maryland. When Robert Johnson found out Iowa lost, he put it very bluntly.
"Oh, well that's a good thing," he said.
The Hoosiers will now remain in Bloomington and get ready to host their in-state rival, Purdue, on Saturday at Assembly Hall while Nebraska will host Ohio State.