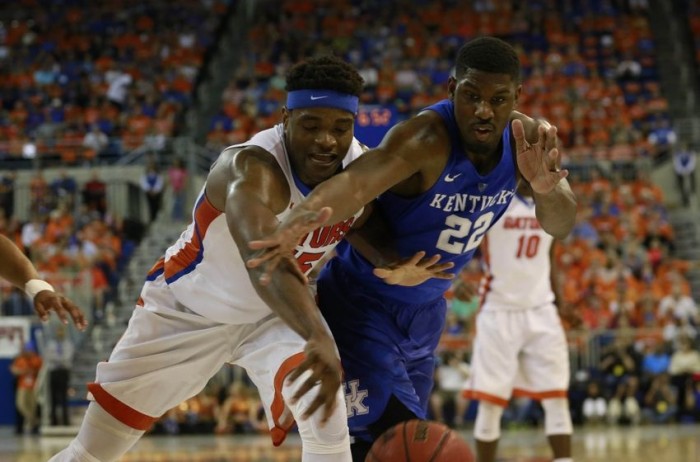 John Calipari said he made a tweak to this team the past week. Whatever that adjustment may have been, it certainly paid off against the Florida Gators.
Labissiere is Here
Kentucky's 6'11 big man Skal Labissiere has had trouble living up to the hype all season long. Against Florida, the big man got a starting spot for the first time since Dec. 19. That spot was well deserved as he gave the Wildcats something they've been lacking all year; rebounding. Labissiere came in and grabbed a career high eight boards to keep some of the Florida big men off the offensive glass. Labissiere didn't just grab rebounds, he also showcased his ability to score. He finished with 11 points with a couple of nice post moves rarely seen from this big man. The only thing he still can't find is his ability to guard bigger guys in the post. Even then, this kind of production from Labissiere would be perfect to have every time out for UK.
Don't Blink
Florida did a fantastic job of holding Kentucky's Jamal Murray to just 1-6 shooting with three turnovers in the first half. Murray had three points at half time and the Gators were playing him right on screens and not allowing him any space. Then, the second half camas around. Murray stopped running off of screens and created the screens himself to create open shots. This confused the Florida defense as they didn't know whether to guard Tyler Ulis or Murray on the screen action. Murray had his ninth 20-point game in a row, becoming the only player under Calipari do achieve this.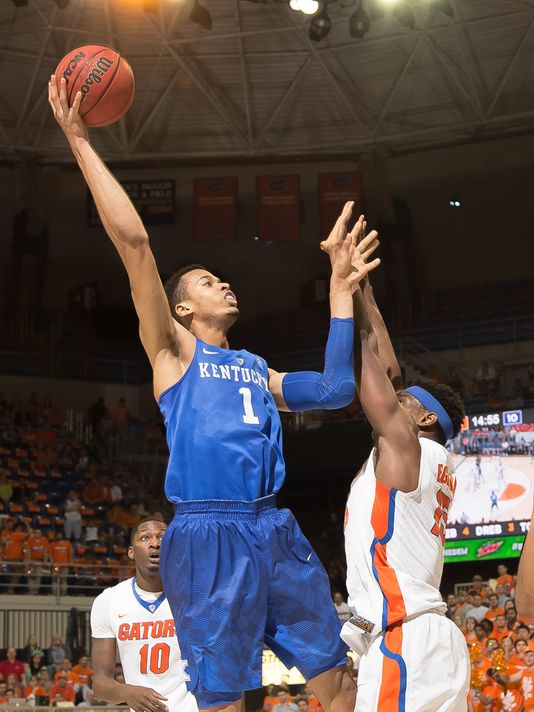 Senior Night Spoiled
Kentucky and Florida met for yet another senior night game and this one didn't end favorably for the home team. Dorian Finney-Smith and Alex Murphy had their Florida careers in the O-Dome end in the worst possible way. Not only are these seniors leaving their home on a loss, but the O-Dome itself is leaving on a loss too. Florida's home isn't exactly leaving, the arena is getting renovated over the course of the off-season and the Gators will have a fresh start to the 2016-17 season. The heartache could be seen in the Florida players down the stretch, which could explain the amount of fouls with two minutes left. The Gators didn't want to say goodbye to the current O-Dome.
Player Statistics
John Egbunu- Egbunu went insane inside against Kentucky, having eight dunks to total 27 points on 12-15 shooting. The sophomore showed what he can do and that he will be a huge factor in the future for Florida.
Jamal Murray- Murray seemingly cooled down in the first but heated right back up with 18 of his 21 points in the second half. He was 4-6 from deep and had eight rebounds and four assists.
Tyler Ulis- Ulis made up for his poor shooting night at Vanderbilt by a double-double with 19 points and 11 assists. He also shot 2-3 from deep after missing all his attempts last time out.
Dorian Finney-Smith- Finney-Smith didn't have his last game at home end how it wanted to, but he had a solid effort. The senior put in 15 points, five rebounds and five assists.
Upcoming Schedule
LSU at #22 Kentucky 3/5/16
Florida at Missouri 3/5/16