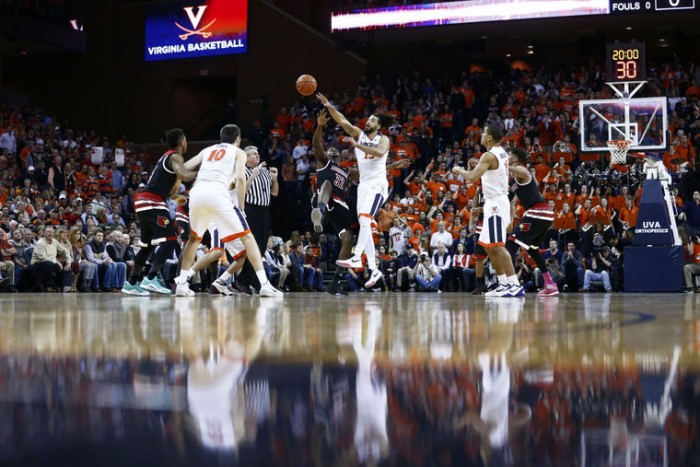 Saturday was the night that many Louisville fans were not looking forward to. It marked the end of the season for the Cardinals and it ended in heartbreak. Louisville traveled to Virginia to take on the cavaliers in the regular season finale for both teams. The only shimmer of hope that UofL had in earning a share of the ACC title was taken away after UNC downed Duke. But that was the least of their worries before a game like this. Louisville decided to enforce a postseason ban upon themselves after Katina Powell released her story of the prostitution allegations. But Virginia dominated Louisville in every phase of the game.
Mike Tobey domination
He hasn't been the most dominate person on the floor usually thanks to Malcolm Brogdon or Anthony Gill but tonight there was a different player out there. Tobey was extremely aggressive all night and made Louisville's Chinanu Onuaku look like a guard out there on the boards. He grabbed a career high 20 rebounds and scored 13 points in his final home game. He was also able to help Virginia in fouling out Onuaku which allowed a ton more rebounds to go his way.
"He wants to be great and he has it in him," Anthony Gill said. 'Tonight he showed it and we're going to need that from him down the stretch. From here on out, it's one game and we're done."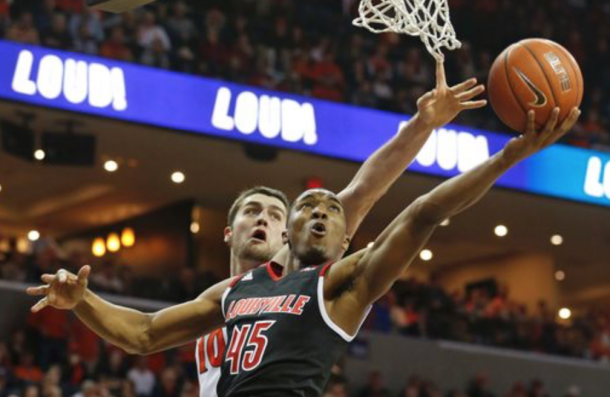 Final game for Damion Lee and Trey Lewis
The last game of their college careers didn't go as planned for the Louisville seniors. They shot a combined 5/22 from the field with 14 points and six rebounds. Malcolm Brogdon was able to shut down Lee again holding him to seven points. The entire Louisville team struggled offensively and fouled Virginia so much which eventually lead to the UVA victory.
Lee had a fantastic season at Louisville as he led the Cardinals in scoring and was a big role model on the team (his rap career is going well also). Lewis was the same way but wasn't as dominant as a scorer. He shined in moments but was a very streaky shooter most games.
Virginia was simply the better team
There's not much to say in what Louisville did well tonight, but Pitino was correct in what he said at the end of the game. He blames the two awful losses to UVA to his team being very young and inexperienced. He said that he hopes to be like this Virginia team in two seasons even though Louisville should be a top 10 team next season. Louisville shot 16/58 from the field and Virginia shot 20/39. The biggest difference was the free throw line where UVA made 23/30 compared to 10/14 from UofL.
Final Virginia 68 Louisville 46