 The Connecticut Huskies proved in 2014 you don't need to win your conference tournament to succeed at the big dance. But winning the American Athletic Conference title over the Memphis Tigers on Sunday certainly will help the team's chances as they surge towards March Madness's main spectacle.
Five Huskies players reached double-figures, solidifying a true team showcase as the last clinched team to this year's NCAA Tournament. And what better team to give it to than a Huskies program with possibly the best tournament history of any program in the past decade?
Shonn Miller and Sterling Gibbs each scored 13 to lead UConn, and Daniel Hamilton added a sturdy all-around statline of 12 points, 11 rebounds, and six assists. Rodney Purvis and Omar Calhoun contributed 12 and 10 points, respectively.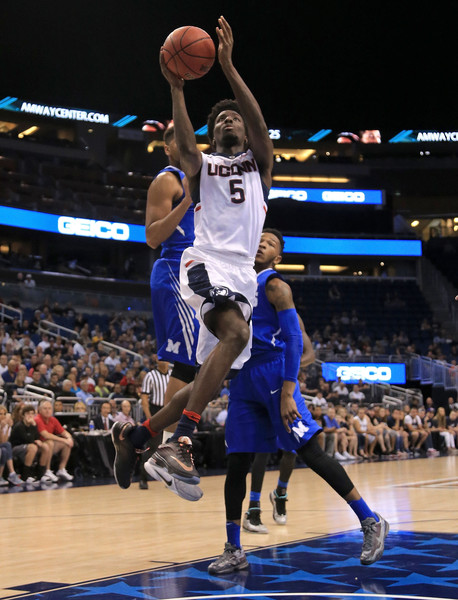 How It Went Down
Connecticut leapt out the gates and caught Memphis off guard, going on a 12-0 run from the 6-6 early tie to take a double-digit lead just minutes into the game. The two sides raced into halftime with the score 32-19, as the Huskies held their opponents to just six first-half field goals and won the rebounding battle by a 20-14 margin.
After a couple baskets on both ends to begin the second half made it a 37-21 UConn lead, the Tigers mounted 10 unanswered and overall went on a 13-1 run to cut the gap to just four points at 38-34 with 13 minutes remaining on the clock.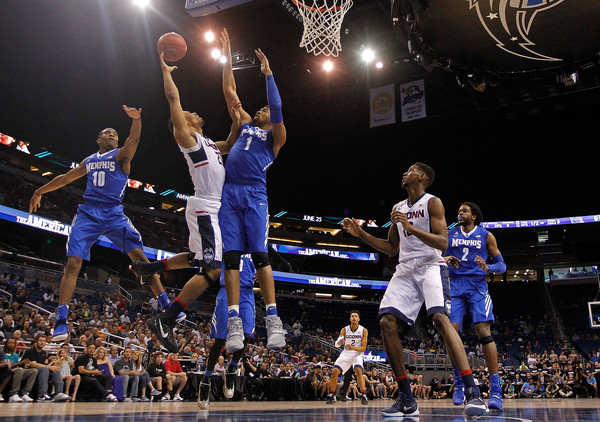 But the Huskies countered immediately with a 10-0 run to spring the lead from 40-36 to 50-36, re-extending their lead to comfortable double-digits. By the time Memphis coach Josh Pastner called a timeout, UConn was up 15 and hot as a Carolina Reaper chili with under eight minutes left on the game clock.
Yet Memphis would just not go away.
Dedric Lawson led Memphis through a struggling Connecticut defense to cut the lead back down to eight at 62-54 with 3:09 to go, but just 40 seconds later, the Huskies had it back at a 13-point hole for the Tigers.
Lawson did all he could to salvage the Tigers' tournament hopes, playing stellar basketball en route to a double-double performance of 21 points and 11 boards, but this too was not enough to withhold the Huskies from the conference title.
Ricky Tarrant Jr. added 11 for Memphis in the definite season-ending defeat.
UConn closed it out over the final few minutes, not choking under the pressure of foul shots and fatigue. The Huskies rejoiced as the final horn blew with the scoreboard indicating a 14-point victory in their favor, 72-58.
As a fifth seed winning the conference tournament, the Huskies will be the center of the great debate: will Kevin Ollie be able to go all the way for the third time since the 2010s began?