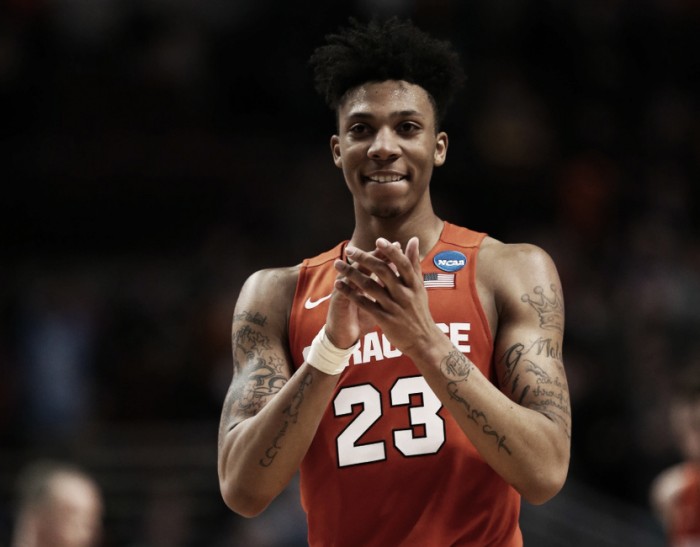 Syracuse guard Malachi Richardson has declared for the NBA Draft. However, he will not sign with an agent in order to keep his amateur status eligible. The freshman averaged over 13 points and 4 rebounds a game with the Orange as they defied the odds, making it all the way to the Final Four before succumbing to eventual national runner-up, North Carolina Tar Heels, in the Final Four.
Coach Boeheim Speaks In Release
"With the new rules, it's an opportunity for Malachi to get a better understanding of where he would be in the draft," said Syracuse head coach Jim Boeheim in a press release. With the new rules for allowing underclassmen to declare early but remain an amateur due to the non-hiring of an agent, here's a breakdown of all the rule changes that have taken place:
NCAA underclassmen are permitted to attend the NBA Combine and one private workout for each of the 30 NBA teams.
NCAA underclassmen invited to the NBA Combine are allowed to practice for 12 hours/week with their college coaching staff as preparation.
NCAA underclassmen have until May 25 (10 days after the NBA Combine) to withdraw their names from the NBA draft and maintain college eligibility, so long as they don't sign with an agent.
Malachi's Breakout
The 6'6'' guard was the team's second leading scorer in the season, only behind Michael Gbinije, but had spells throughout the season where he struggled against lesser opposition like only scoring seven points against Montana State and five points against Wake Forest. However, despite that issue, he had a knack for performing against the big teams.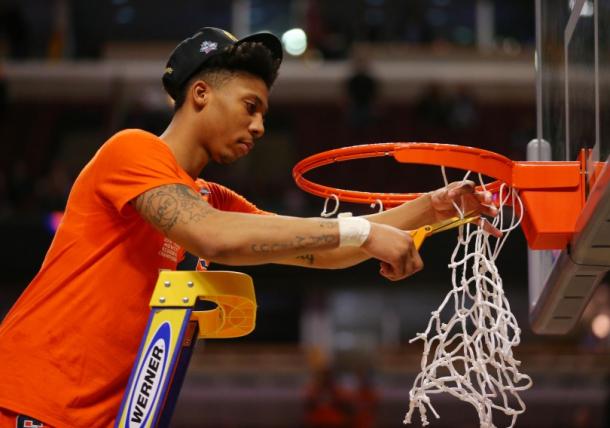 In the regular season, he had 20 points against Miami and 23 points against Virginia, but what he will be most remembered for his freshman season was how he willed himself and the Orange back from 16 down in the second half to knock off the Cavaliers in the Elite 8. In that game Richardson had 21 of his career-high 23 points in the second half.