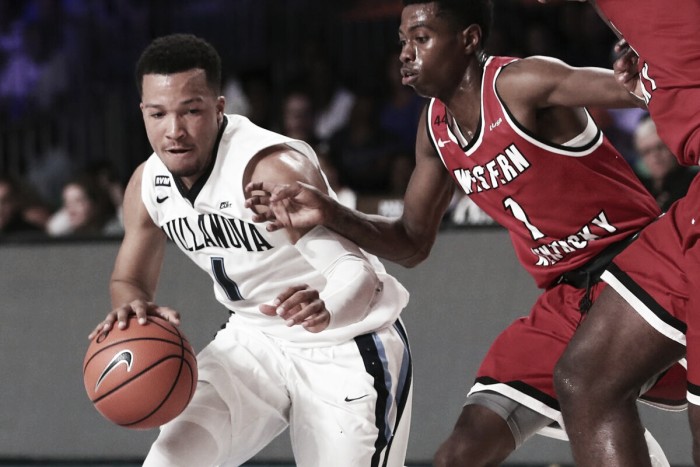 Fifth-ranked Villanova struggled for most of their Battle 4 Atlantis quarterfinal against Western Kentucky before using a late 13-2 run to pull away for a 66-58 victory.
Jalen Brunson led the Wildcats with 18 points and Mikal Bridges added 17 with eight rebounds while Darius Thompson was the high man for the Hilltoppers with 16. The Wildcats advanced to the semifinals against Tennessee while the Hilltoppers face 18th ranked Purdue in a consolation game.
Brunson knows Villanova has room to improve: "We still have to get a lot better. We're still a work in progress."
Western Kentucky slows down the tempo
Leading just 27-24 at halftime, Villanova shot 33 percent in the first half after being held to just two fast-break points and finding very few easy baskets. Coach Jay Wright credited Western Kentucky for slowing things down: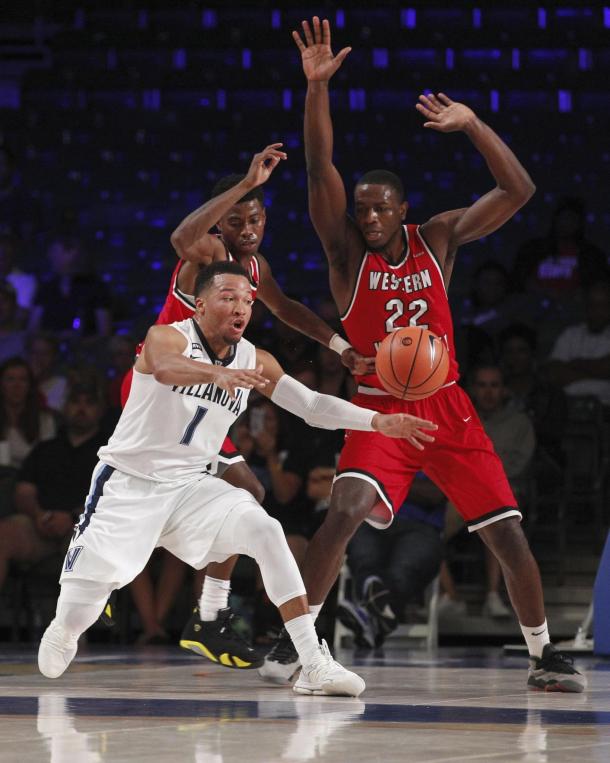 "They usually play a little faster than that, but I think they were smart knowing they've got three days here," he said. "They controlled the tempo. … Offensively they had us out of whack, and I think that had a lot to do with our poor shooting in the first half."
Villanova pulls away late in the second half
The game remained close after halftime with Villanova leading just 34-33, but they found their offensive range, hitting 15 of 24 field goals in the second half.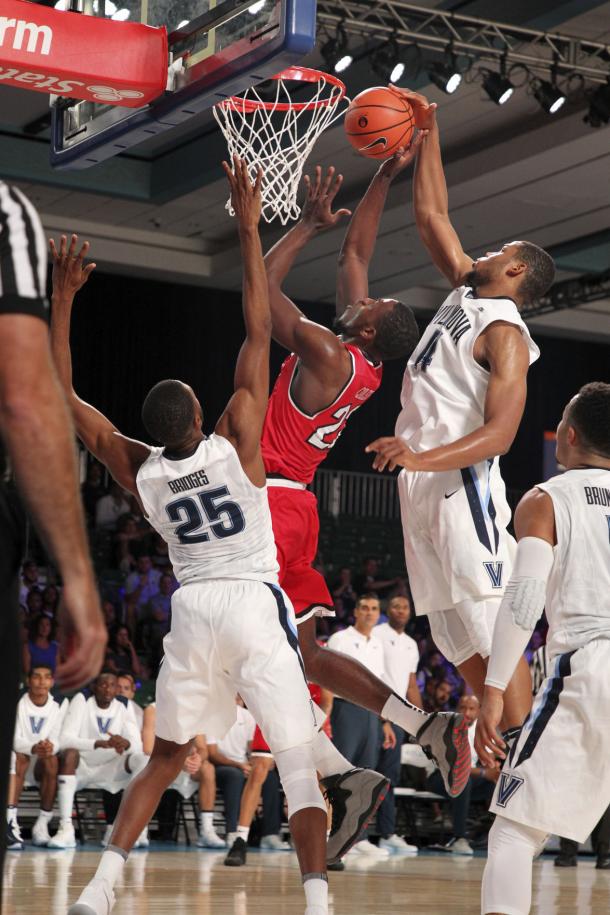 They were able to get out in transition, scoring 14 points on the fast break after halftime while scoring 16 points off of turnovers. Hilltoppers coach Rick Stansbury knows what the Wildcats are capable of:
"They find ways to have spurts and make runs", he said. "And they were able to find a way to spurt out the second half a little bit on some turnovers". Still, he was pleased with his team's performance: "I'm really proud of our team's effort, but I think it's the way we kind of let the game get away from us in the second half that I'm most disappointed with."
"I think our turnovers were kind of self-inflicted," Thompson would later say. "Just trying to do a little too much in the wrong times."
DiVincenzo a spark off of the Villanova bench
Sophomore Donte DiVincenzo scored 12 of his 14 points in the second half for Villanova off the bench. He finished a tough layup through contact for a three-point play at the 5:11 mark.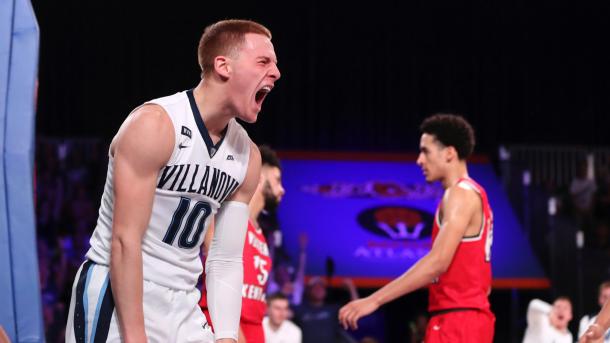 DiVincenzo has scored in double figures in three of four games this season and Wright recognizes how valuable he is: "He's really an unselfish guy. We really have six starters, you can tell by the minutes. And he's a guy that just said, 'I don't care, I'll do whatever you need me to do.'
"And he comes in off the bench and he's incredible, and brings great energy. He was awesome in the second half."