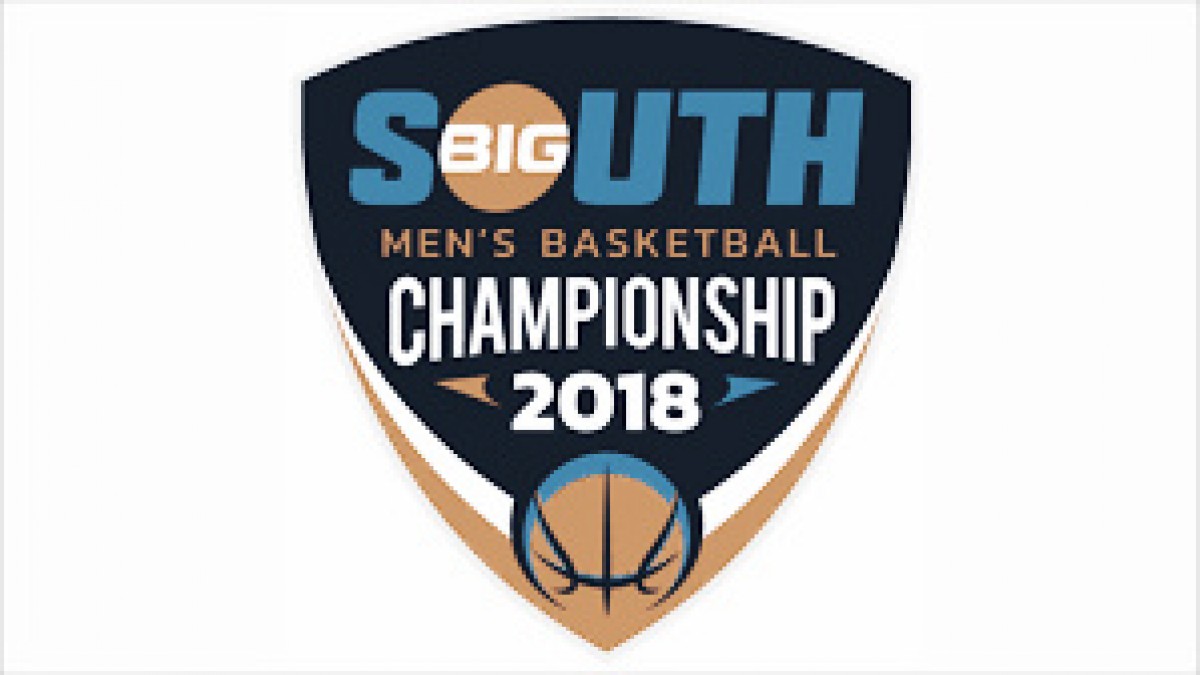 The Big South tournament begins on Tuesday with two first-round games. The league experienced one of its closest seasons ever as N.C.-Asheville clinched the regular-season title on the final day of the season.
This will be an exciting tournament to watch due to the closeness in the standings as first through eighth are separated by just four games. Here, we'll look at what may happen when play begins tonight.
N.C.-Asheville the team to beat
Despite losing their regular-season finale, the Bulldogs earned the outright conference title by one game. With four players in double-figures, UNCA gets production all over the floor.
Their main weapons are the duo of sophomore Macio Teague and senior Ahmad Thomas. Teague is averaging 16.5 points per game while hitting 82 three-pointers as well as being an outstanding ball handler.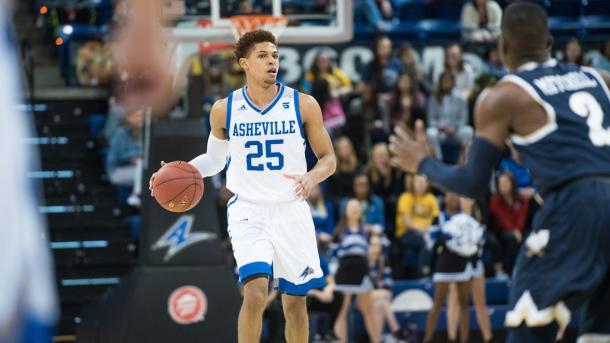 Thomas is averaging 16.5 points per game, 5.9 rebounds per game and 2.9 assists per game, an impressive number for a forward while playing much bigger than his 6'3" height would indicate. He is the perfect compliment to Teague.
Winthrop, Radford main challengers to Asheville
The defending champion Winthrop Eagles have the luxury of the best player in the conference in versatile Xavier Cooks. His diverse offensive game is evident in his season stat line: 17.9 ppg, 8.7 rpg, 3.6 apg, 2.1 bpg, ranking in the top three in the conference in each category. His outstanding season was rewarded with Player of The Year honors.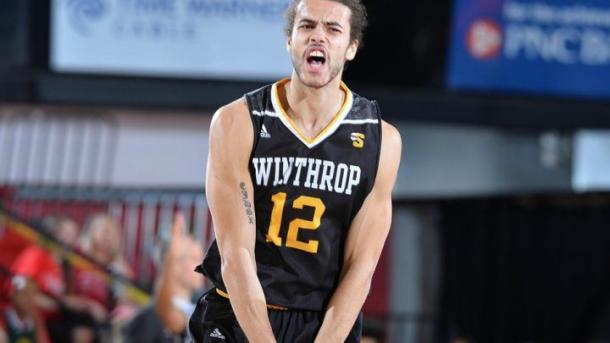 Second seed Radford is not a very exciting team as they play at one of the slowest tempos in the country, but in junior forward Ed Polite Jr., they have one of the most complete players in the country.
Leading the team in points (13.6), rebounds (7.9), steals (1.9) and minutes played (31.7) per game as well as career-highs for field goals (151), 3-point field goals (22) and free throw percentage (72.8%) means the Highlanders have someone they can lean on as they chase their first NCAA bid since 2010.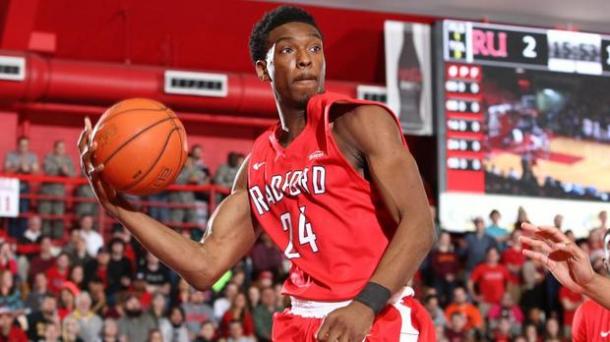 Clemons, Campbell back for another storybook run
Perhaps no player electrified a conference tournament last year more than Campbell's Chris Clemons. The then-junior guard scored 140 points in four games, including 51 against Asheville in the quarterfinals in leading the Fighting Camels to the conference championship game.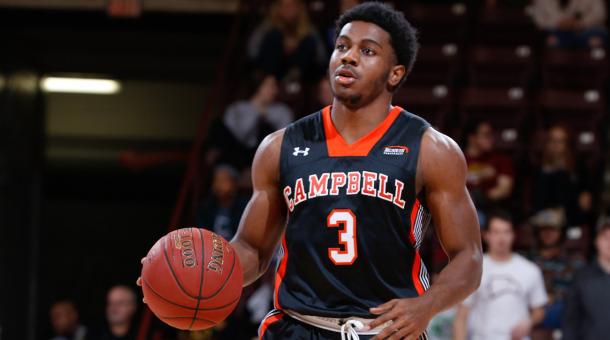 He leads the team in scoring again at 24.7 points per game (good for fourth in the nation) while nailing 78 triples and a ridiculous 179 free throws. The good news for Campbell is that Clemons has help this time around in the form of Marcus Burk, averaging 15.2 points per game and hitting 81 threes.
The Fighting Camels also have a bye into the quarterfinals this year as the fourth seed whereas last year they had to play the extra game due to being seeded seventh. If there's one team worth rooting for during this first part of Championship Week, it's Campbell just so we get to see Clemons play in the NCAA Tournament.
High Point pose threat due to backcourt prowess
If there is one team that can emerge from the logjam of teams seeded fifth through eighth, it's High Point. The Bulldogs were perennial contenders for four years when John Brown donned a HPU uniform and now the duo of Andre Fox and Jahaad Proctor have the Panthers poised for a Cinderella run through the conference tournament.
Proctor led the Panthers in the regular season and ranked sixth in the Big South in scoring with 16.4 points per game, eighth in assists with 3.0 per contest and fifth in assist-to-turnover ratio at 1.3. His field goal percentage of 43.8 percent and his free throw percentage of 78.0 percent both rank ninth in the conference. Proctor has had eight games of 20 or more points, including seven in Big South action. In games where he has had four or more assists, High Point is 10-2.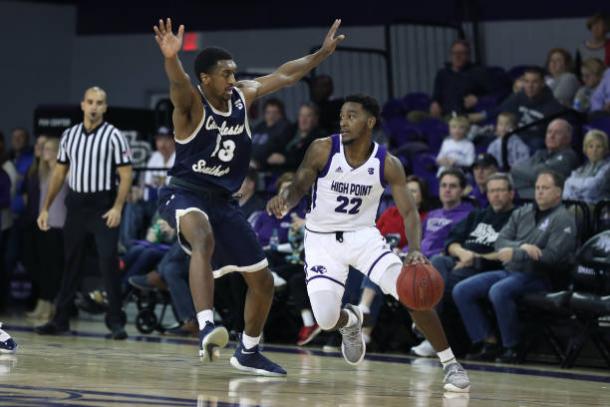 Fox is second on High Point and ninth in the Big South in scoring at 16.0 points per game. He is also fifth in field goal percentage and is shooting 42.9 percent from behind the arc. Fox has scored in double figures 23 times this season and has recorded 20 or more points in 11 contests.
Who will win the conference tournament?
With how close the league was, it's hard to pick a concrete favorite. Sure, N.C.-Asheville has a great duo in Teague and Thomas, plus home-court advantage throughout the entire tournament, where they've lost one game all year at Kimmel Arena, but Cooks and Clemons can singlehandedly lead their teams to the conference title.
To win the conference tournament, UNCA will have to beat both Campbell and Winthrop to reach the NCAA Tournament, a tough ask considering the prowess of the aforementioned Clemons and Cooks, respectively. Plus, in a league this close, it lends itself to the top seed not winning despite all of the advantages Asheville has.
There are sure to be some upsets here as parity will reign supreme. Last year, Campbell made the final as the seventh seed and it wouldn't be surprising if High Point replicated that this year. There's always one conference tournament that produces an out of nowhere winner and this year, it could be the Big South.
The Fighting Camels and Eagles played in last year's final, which turned out to be a mismatch. Should they meet again, I think Clemons gets over the hump this time with help from Burk and ends his stellar career in March Madness.
Prediction: Campbell defeats Winthrop in the final
Tournament schedule (all times Eastern)
The first round is played at campus sites while the quarterfinals and semifinals are played at regular-season champion N.C.-Asheville. The final will be at the highest-remaining seed.
First Round (February 27)
#9 Presbyterian at #8 Charleston Southern, 7PM (Big South Network)
#10 Longwood at #7 High Point, 7PM (Big South Network)
Quarterfinals (March 1)
Longwood/High Point vs #2 Radford, 1PM (ESPN3)
#6 Gardner-Webb vs #3 Winthrop, 3PM (ESPN3)
Presybterian/Charleston Southern vs #1 N.C.-Asheville, 7PM (ESPN3)
#5 Liberty vs #4 Campbell, 9PM (ESPN3)
Semifinals (March 2)
Matchups to be determined. The games will be at 6PM and 8PM. Both will be shown on ESPN3.
Final (March 4)
at highest remaining seed, 1PM (ESPN)