 According to sources, Duke Blue Devils associate head coach Jeff Capel has reached an agreement to become the next head basketball coach of the Pittsburgh Panthers. This is Capel's third head coaching stint of his career.
Previous Head Coaching Stints
Capel previously coached the VCU Rams and the Oklahoma Sooners before heading back to Duke. His opening stint with the Rams went well, especially for being the youngest head coach at the time, 27-years-old. He took the Rams to one NCAA Tournament appearance, losing in the first round in the 2003-04 season. He finished his stint with the rams after the 2005-06 season, finishing 79-41.
The Oklahoma Sooners took on Capel next in the 06-07 season. He had a subpar first season before really kicking on the next two seasons led by future number one overall draft pick Blake Griffin. With Griffin in the team, the Sooners made the second round of NCAA Tournament in Capel's second season at the helm and then followed that up by making the Elite 8 the following year.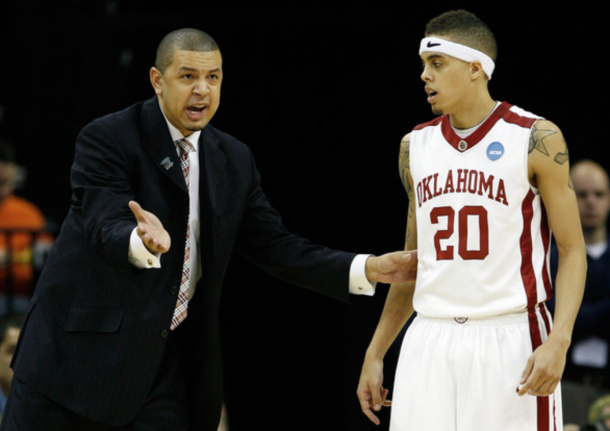 Despite the loss of Griffin, the return of McDonald's All-American Willie Warren and two incoming McDonald's All-Americans gave hope to the Sooners who were ranked 13th in the preseason poll. However, injuries and off-court issues plagued them, finishing with a 13-18 record with those 13 wins subsequently vacated after it was found out the team had fielded an ineligible player.
With the team in peril after a dreadful season, more bad news hit the Oklahoma program as reports that McDonald's All-American Tiny Gallon had received impermissible benefits and that Capel's assistant, Oronde Taliaferro, had resigned. With five players leaving, Capel played with newcomers and what was left of his squad, finishing his Oklahoma career on a sour note.
Capel was not implicated on the violations from Taliaferro. After leaving Oklahoma, Capel has been with the Blue Devils since and stepped in as an interim head coach when head coach Mike Krzyzewski underwent back surgery.
Long Road Ahead
Capel replaces Kevin Stallings, who was fired after two seasons at the helm in Pittsburgh. Stallings went 24-41 and finished this season winless in conference play. With the potential of up to nine players who requested to transfer after the firing of Stallings, Capel will have a lot of work to do in order to get Pitt back to where it was under Jamie Dixon.