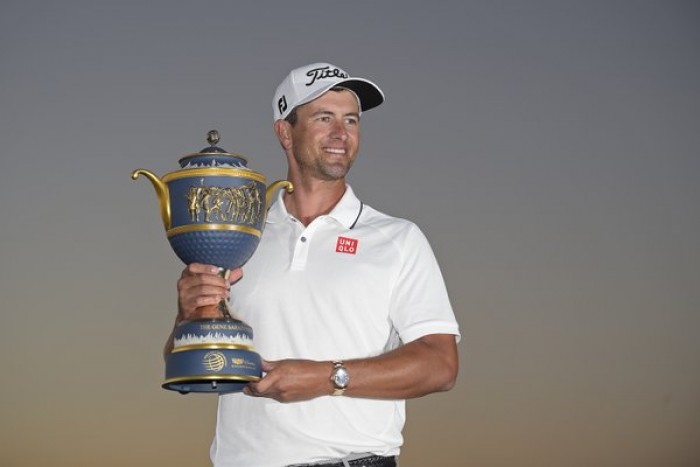 Entering this year, Adam Scott was "done". He was switching from a long putter to a short putter, and had a tough time contending. Scott was coming off a poor 2015 where he struggled with the flat stick, so so it was inevitable that the anchoring ban was going to cause Scott to move further down the rankings and quickly become an afterthought.
This is why trophies aren't handed out for predictions.
Two weeks ago, Scott broke a two year winless streak at the Honda Classic. He immediately followed that up by winning the WGC-Cadillac Championship at Doral this past week. Coupled with his near miss at the Northern Trust, Scott now has three top 3 finishes in his past three starts, with two victories. These results make things pretty clear.
Adam Scott should be considered a favorite to win The Masters.
This does not mean we should hand Scott his second green jacket just yet, nor does it mean Scott is the overwhelming favorite. In golf, very rarely do you have one player entering a tournament, especially a major, as a "sure fire" pick to walk out as a champion. There are generally a group of four or five players whom everyone has on their short list to compete for the tournament on Sunday.
Scott earned his place on that list.
The Masters is a month away, which means Scott is peaking at just the right time. Last year, Jordan Spieth won the Valspar Championship one month prior to winning The Masters. Spieth rode that momentum into one of the greatest seasons in PGA Tour history.
Given how quickly many (current company included) wrote off Adam Scott as a perennial contender, the fact that we are currently talking about him as someone who could walk away with his second green jacket shows that great talents usually find a way to turn things around.
Does this mean Scott will be taking the crown of Best Player In The World from Jordan Spieth anytime soon? Unlikely. With four weeks to go before The Masters, anything could potentially happen, and another player could find themselves in a position where they are peaking just in time for The Masters. Given Scott's history, though, and how well he is playing, there will be very few players that would be considered before him.
But What About Bubba?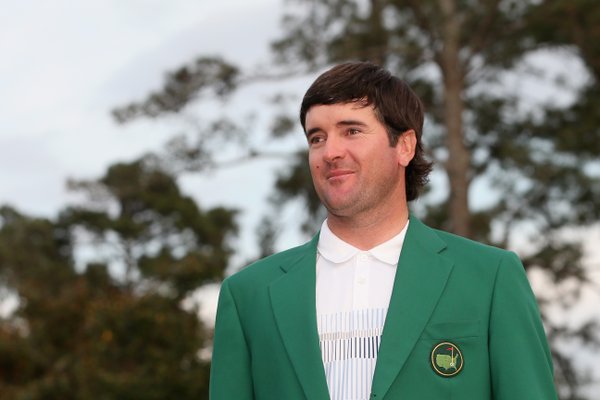 (source: PGA Tour)
While trends are converging for Scott, another former Masters champion is making a case that he should be considered the favorite - Bubba Watson.
A lot of eerie similarities have taken place this season compared to the seasons he has won a green jacket. He finished T2 at the WGC-Cadillac Championship. The past two times he finished T2 at Doral, he went on to win at Augusta. He also won the Northern Trust Open this year. The last time he won the Northern Trust Open was in 2014, two months before winning The Masters. Finally, his two previous Masters victories took place in 2012 and 2014. It's 2016, and another green jacket would keep his streak of winning in even years alive. Arnold Palmer had a similar winning streak in even years - he won a green jacket in in 1956, '60, '62, and '64.
Bubba Watson has a very unusual history in the major - he has two victories but only four top 10s. That means he's either in it on the back 9 on Sunday, or he is completely out of it. Since his last major victory, he has missed four cuts and hasn't recorded a single top 10. But if there is any place where Bubba can turn around his recent major misfortunes, it's Augusta, where he hasn't missed a cut in his seven starts.