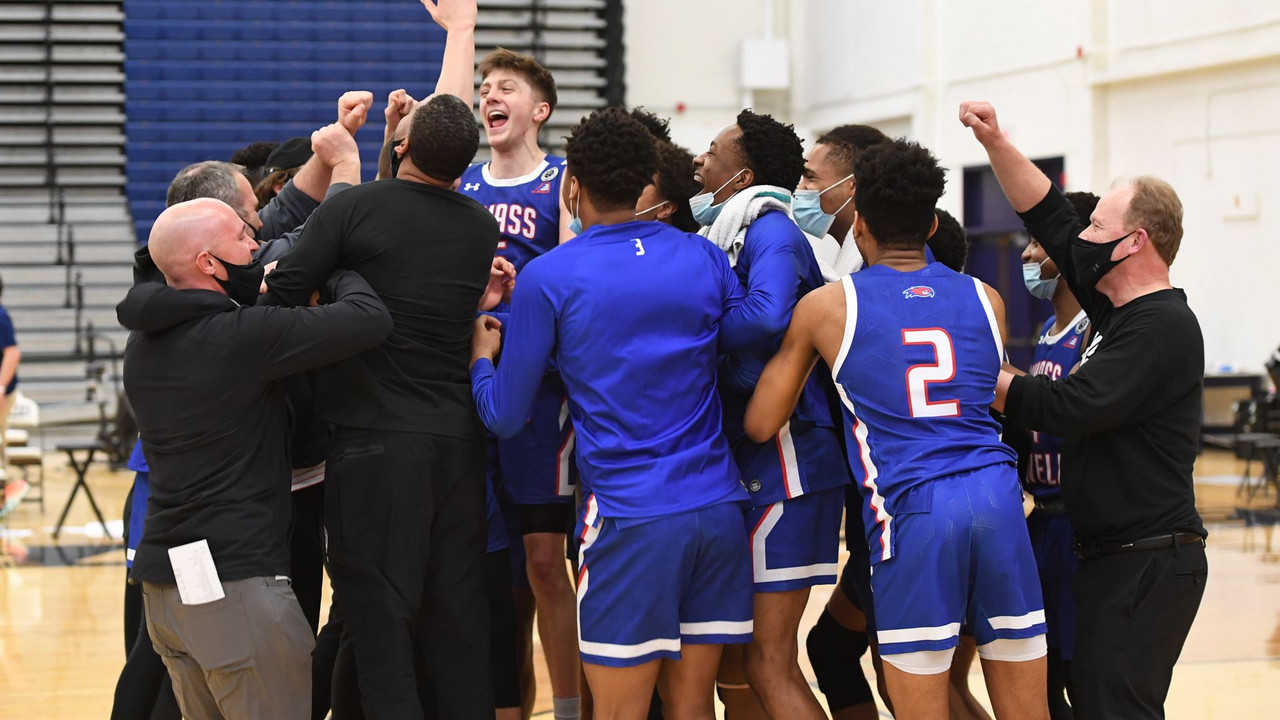 The 2021 America East men's basketball tournament reached the quarterfinal stage as New Hampshire was upset by UMass Lowell while Hartford defeated Albany as the River Hawks and Hawks advanced to the semifinals.
Obadiah Noel scored a season-high 28 points as UMass-Lowell stunned hosts New Hampshire. Leading by as many 19 points, the River Hawks (10-11) saw their lead trimmed to three with just over a minute to go.
Kalil Thomas drained a clutch three-pointer to push the lead to 70-64 as UMass-Lowell advanced to the semifinals, where they will face top seed UMBC in Baltimore next Saturday. Connor Withers added 11.
Nick Guadarramma led New Hampshire (10-9) with 16 points, Nick Johnson and Jayden Martinez each added 14 as the Wildcats shot just 35 percent from the field.
Traci Carter led five Hartford players in double figures as the Hawks held off Albany. Carter scored 20 points and D.J. Mitchell added 17 as Hartford (13-8) advances to the semifinals, where they will face second seed Vermont.
C.J. Kelly led the Great Danes (7-9) with 18 points, Jarvis Doles added 16 and Jamel Horton, Antonio Rizzuto and Kellon Taylor each had 12 as Albany committed 14 turnovers on the afternoon.