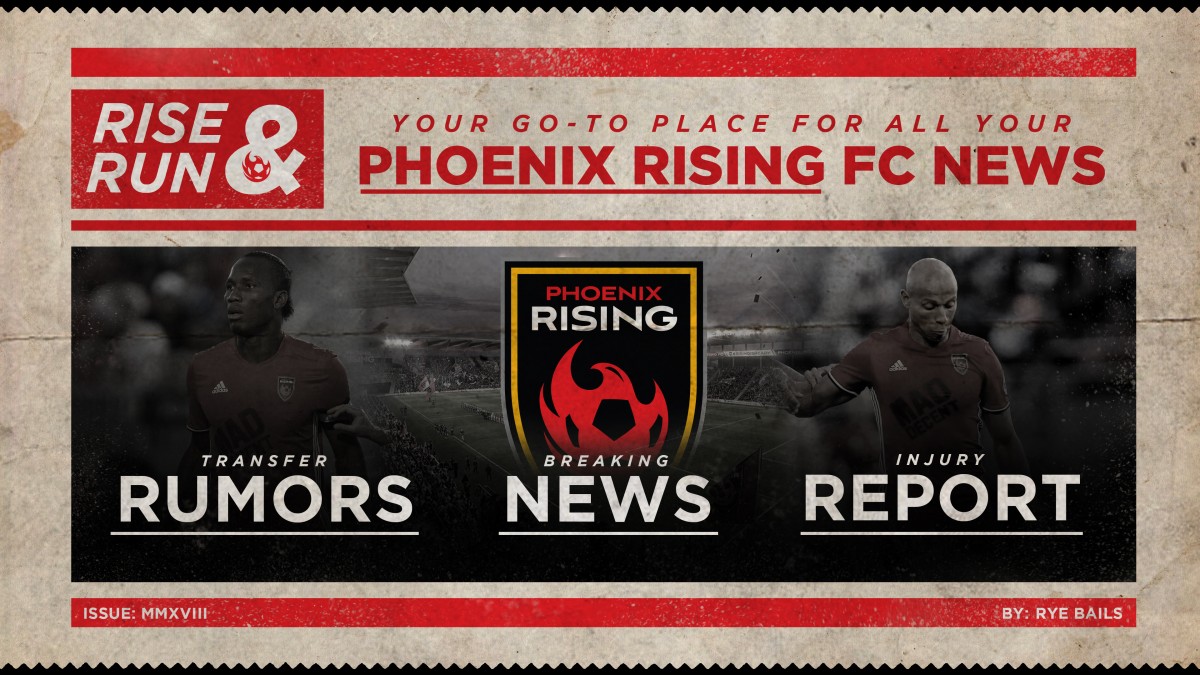 Back From Break
Phoenix Rising were coming off a two-week break after playing seven in a row without a loss, sitting second in the Western Conference. Fresno FC came in not having a break, and with six points from their last two games. Unlike PHX, Fresno was hovering around mid-table and hadn't yet impressed against a top club.
Clipped Wings
As usual, Didier Drogba was out on personal leave, and the pair of Luca Ricci and Collin Fernandez were out with upper and lower body injuries, respectively.
Leave it Back in Fresno, Boys
The game started in quite a dull manner, but on 25 minutes, the home side won a corner and put it to good use. Juan Pablo Caffa swung in an excellent cross for big striker Christian Chaney to head home with aplomb. Things then took an even worse turn when midfielder Kevon Lambert made a full-blooded challenge from behind at midfield and got himself sent off. The rest of the Rising team were incensed but Lambert duly took his marching orders late in the first half.
The halftime whistle gave both teams time to collect themselves and go again, Phoenix needing a good half to get back into the game. They didn't get it. After making a sub, bringing Billy Forbes into the midfield for winger Jason Johnson, Fresno's #9 Pedro Ribiero danced through a crowd of defenders and slotted home to double the advantage. Truthfully, it was schoolboy defending from the away team and they got what they deserved. Not three minutes later and Phoenix conceded a free kick 30 yards from goal. Juan Pablo Caffa took this opportunity with both hands as he swung the ball deliciously over the wall and into the far bottom corner.
The last goal of the night was another beauty from Fresno, linking passes together around the box until Jose Cuevas fed in a low cross for Jemal Johnson to strike home from eight yards. The sequence was top notch and ended in Johnson's eighth goal on the year. The drama wasn't over yet, as right back Zachary Ellis-Hayden came into a challenge with a reckless high boot and got his second yellow in the 84th minute.
Lineups
Fresno FC: Reynish; Ellis-Hayden, Daly, del Campo, Kamdem; Barrera, Argueta, Ribierio, Verhoeven (Johnson 61); Caffa (Cueva 72); Chaney (Bustamante 81);
Phoenix Rising: Woszczynski; Mala, Farrell, Da Fonte (Frater 70), Dia; Awako (Riggi 79), Lambert, Musa; Johnson (Forbes 62), Cortez, Asante (C)
Brightest Flame
Was there even really a flame tonight? The usual suspects for brightest flame barely showed up, be it Carl Woszczynski in goal or any one of the forward line. Even Gladson Awako was subdued. This week's brightest flame goes to any fan that travelled to Fresno for this or set it up to watch at home, you deserve at least some sort of redemption here.
Player Ratings
Woz: 4
Dia: 4.5
Da Fonte: 4.5
Mala: 4
Lambert: 2
Awako:5
Musa: 5
Johnson: 4
Cortez: 5
Asante: 4.5
Waiting In The Wings
Next up is a Friday night showdown with Seattle Sounders 2 at home, Phoenix's only home game of the month. Sounders 2 are sitting bottom of the West, and Phoenix should really be looking at it to rebound from the nightmare in California.
The Sole Shining Light