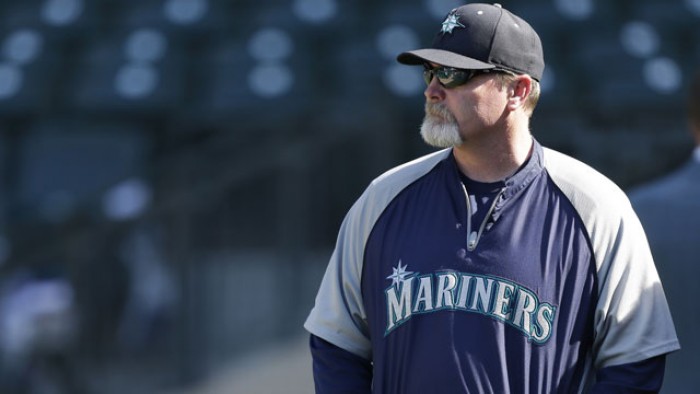 The Toronto Blue Jays have added former Major League Baseball manager Eric Wedge to their front office as an advisor of player development with transactions continuing to fill up as spring training in Dunedin, Florida is right around the corner, the team announced.
Wedge will be working closely with president Mark Shapiro, general manager Ross Atkins and player development director Gil Kim on strategies to enhance the player development system.
This is the second time that this staff has worked together as Wedge eas previously with the Cleveland Indians from 2002-2009, which is where Shapiro was the GM and Atkins was his assistant. During the time in which he spent managing the Indians, Wedge was named American League Manager of the Year in 2007 and was the runner-up in 2005 behind Ozzie Guillen of the Chicago White Sox.
Wedge joined the Seattle Mariners in 2010 after being fired during the final days of the 2009. Wedge managed for Seattle until 2013, ending with a record of 213-273.
In the minors, Wedge managed the Triple-A Buffalo Bisons, who at the time were affiliated with the New York Mets, from 2001-2002 and posted a record of 178-108 during his brief stint before his first job in big leagues. Teams have seen much success under the watch of Wedge who led Buffalo to win the International League North division title in 2001. Due to his success that season, Wedge earned Baseball America's Minor League Manager of the Year honors.
The 48-year-old owns a 774-846 record over seven years. Over this time, Wedge has also been apart of two playoff runs against the New York Yankees and Boston Red Sox.
After having made it to the 2015 American League Championship Series for the first time since 1993, Toronto has finally figured out what needs to happen in terms of working together to win, which could then lead to October baseball. To try and get back to the playoffs, the team has made some changes to the analytics department over the course of the offseason.
It is said that more hires are expected to be made as Wedge is the latest addition after having added Mike Murov last month to take the role of newest position, director of baseball operations.