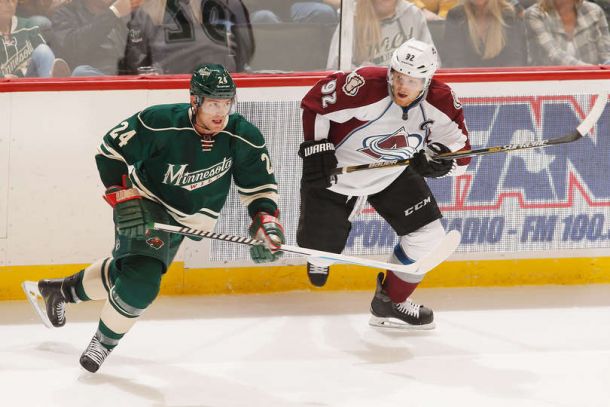 The Colorado Avalanche went in to Minnesota looking to get their season off on a good note. The Wild had other ideas.
From the opening face off to the final horn Minnesota completely dominated this game. They were faster, stronger on the puck, they won all of the one on one battles all over the ice, and they peppered Avalanche goal tenders with 48 shots, a franchise record for the Wild. Varlamov gave up 5 goals on 38 shots in the first 2 periods, Berra replaced him in the third. The Avalanche managed only 16 shots for the game. The final score was 5-0 in favor of the Wild.
Once the smoke cleared the Avalanche found them selves embarrassed by the team that eliminated them from the playoffs last season in the first round. Wild fans have a lot to look forward to this season from their team. If the Wild can continue to use the speed and puck possession skills to their advantage as they did in this game then they will definitely be a force to be reckoned with.
For Avalanche fans do not hit the panic button just yet. It is only one game! There are a lot of new faces on this team and they are still figuring each other out. This team has a lot of young talent and they are well coached.They will rebound from this.
Thursday night, however, the Avalanche must tip our hats to the Minnesota Wild they played an excellent game of hockey. The Avalanche will get there chance for redemption on Saturday when they play the Wild at the Pepsi Center in front of there home crowd.