 There a number of prospects in the Arizona Coyotes organization that deserve praise. However, this is just a handful of the young athletes whom the Coyotes are hoping will flourish soon in the NHL.
Dylan Strome
Dylan Strome has some awesome numbers playing for the Erie Otters in the OHL this season. After being one of the last cuts from the Coyotes' training camp roster last fall, Strome is tearing up his league with 34g/66a in just 52 games.
There's little doubt he will more than likely make his NHL debut next season. With the team in dire need of a quality center ice-man, Strome's abilities will come in handy to help elevate the Coyotes into the playoff picture for the first time since the 2011-12 season.
One evaluation tool the Coyotes' management team wanted to witness was how well Strome would perform without his former teammate, Connor McDavid on his team. Strome has come through with exceptional marks on that count. His leadership qualities acting as team captain are showing, and that's always a good thing for any young player.
Christian Dvorak
Moving on to Christian Dvorak of the OHL's London Knights where super rookie Max Domi hailed from, you have another superlative offense machine. His numbers exceed Strome's with 50g/66a in 55 games. Another season of experience has really turned him into a top NHL prospect for the Coyotes to covet next season.
The management of the Arizona Coyotes has shown that patience in allowing their young prospects to develop has paid high dividends. With Domi and Anthony Duclair proving that theory to be wise and not rush the youngsters into a bad situation.
Can any diehard Coyotes' fan not get excited about these two players and what they can add to an already up and coming lineup including Domi, Duclair, Jordan Martinook, and Louie Domingue?
Conor Garland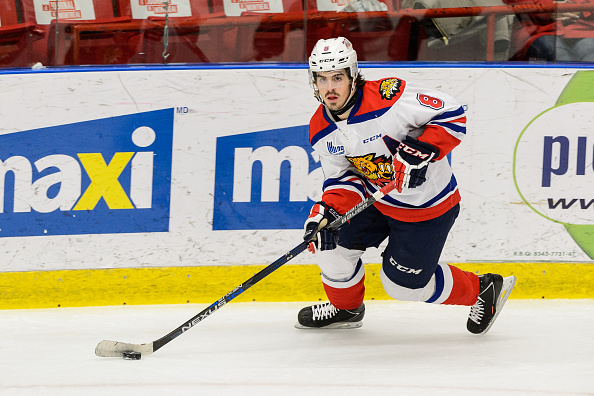 Conor Garland may be small in stature (5' 8", 163 lbs), but his heart shows he's a huge talent. He is also showing some admirable statistics playing for the Moncton Wildcats of the QMJHL. His numbers are nothing short of amazing with 38g/87a in 59 games. Sometimes good things come in small packages.
Christian Fischer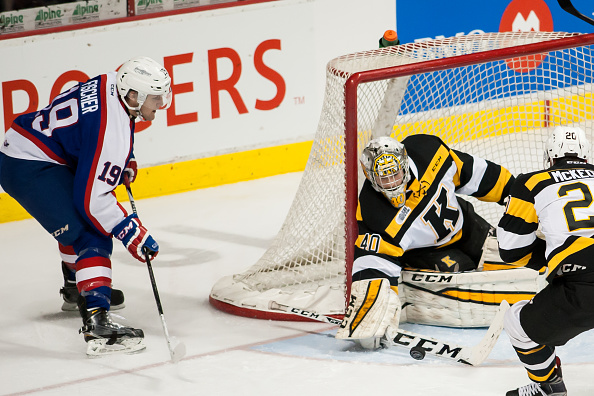 Another player on the horizon of success is Christian Fischer of the Windsor Spitfires of the OHL. With three prospects hailing from the Ontario Hockey League (Domi, Dvorak, Fischer) it's no wonder that GM Don Maloney has his scouts watching for rising stars in that part of the world.
Fischer has collected 36g/50a in 62 games, to add to a fairly formidable foursome of future NHL rookies set to wear the Sedona red Coyotes' jerseys in the near future.
The Youth Movement is in Full Force
Taking into consideration all the speed and youth the Arizona Coyotes already possess, adding more talent to that group should only improve the Desert Dogs to the point where they can compete much more regurarly.
If these and other prospects can develop on schedule and perform, then the Coyotes could be howling their way right into a playoff spot as soon as next season.
One thing is for certain... won't it be a blast to witness that transformation?