 The Penguins will host the Capitals to begin the season
The newly crowned Stanley Cup champion Pittsburgh Penguins, led by captain Sidney Crosby will begin their title defense and the 2016-17 season in Pittsburgh on October 13, against superstar Alex Ovechkin and the Washington Capitals.
The Penguins will raise their fourth Cup banner to the rafters of Consol Energy Center against their heated division rivals, who they upset in six games in the second round of the playoffs. The Penguins have knocked out the Capitals in each of their championships runs in 2009 and 2016.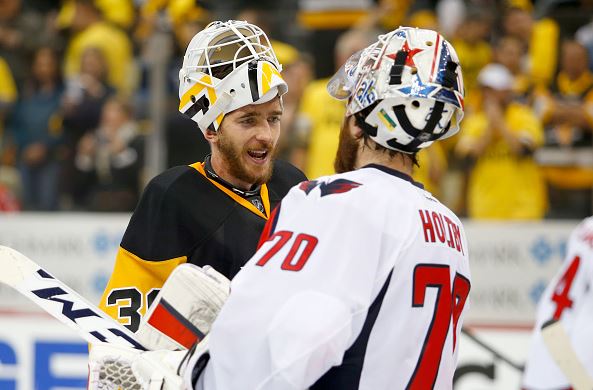 The game will be adding insult to injury for the Capitals. The Capitals lost in the second round last season after winning the Presidents trophy as the NHL's best team and they are still searching for the franchise's first Stanley Cup victory. All the Capitals can hope to do now is win that game and spoil the celebration for the Penguins and their fans.
Other games to begin the season
While the Penguins - Capitals game is the NHL's marquee game to open the season there will be four games played on the previous day. Here are the four games to open up the season on October 12. First the battle of Canada as the Toronto Maple Leafs face the Ottawa Senators, then it is an exciting playoff rematch as the St. Louis Blues play the Chicago Blackhawks, the Calgary Flames will play at the Edmonton Oilers as they open up their new stadium and finally another playoff rematch as the Los Angeles Kings will try to get some revenge on the Western Conference-champion San Jose Sharks.
While we still have a long way to go it looks like we are in for another very exciting hockey season in 2016-17!