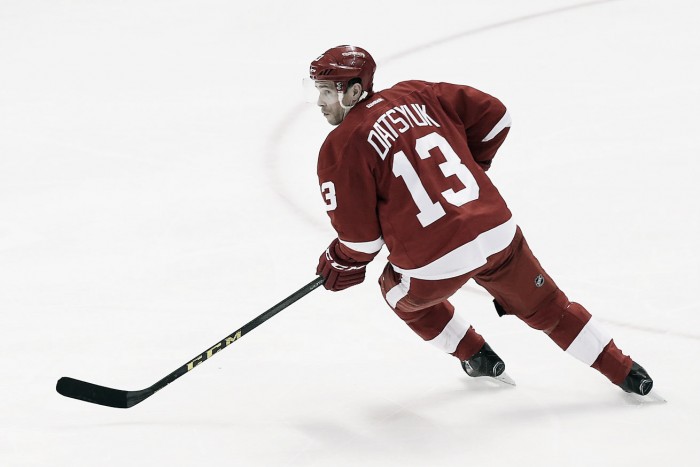 The Detroit Red Wings had a tough situation entering the NHL Draft. They had a mid first round pick, Pavel Datsyuk's contract, no third rounder, and Jimmy Howard's contract as well.
The Wings walk out of day one of the draft having traded Datsyuk's contract, trading down four spots and still selecting a very solid prospect in Dennis Cholowski and by acquiring another early pick for day two.
Trade details
Detroit Red Wings trade: Jakob Chychrun, Pavel Datsyuk's contract
Arizona Coyotes trade: Dennis Cholowski, 53 (2nd round), Joe Vitale
Detroit's motive
The Red Wings were looking for a team who would take Datsyuk's contract. The team is officially making room to make a big run at Steven Stamkos in free agency, and the team needed as much salary cap space as possible. The team now has 19 million in cap space to attempt to sign him and others this July.
Detroit also is always looking for a trade down option. The team has a history of trading down and acquiring more picks, and did just that by picking up a second rounder at 53 overall, previously held by the New York Rangers. The Red Wings also got the defenseman they appeared to be targeting the whole time in Cholowski.
Arizona's motive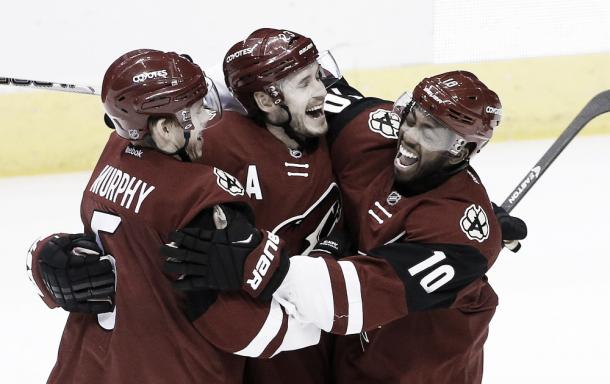 The Arizona Coyotes needed another top defenseman and got it by trading up for Chychrun. They also got closer to hitting the cap floor, and are now only seven and a half million under the cap, with 17 free agents.
The team's management also likes Chychrun, and when he continued to fall, found a very willing trade partner in the red wings. Chychrun has a future of being a second pairing or potential top pair defenseman on the Coyotes.
Upon first glance, the deal seems to be a good trade for both teams. Arizona secures themselves a place above the cap floor, and the Red Wings give themselves more space this July to spend some money on free agents.