 The Pittsburgh Penguins will be without starting goalie Matt Murray for a while. He is considered week-to-week with a lower-body injury suffered on Monday, coach Mike Sullivan said.
Murray left with 4:21 remaining in the second period after Philadelphia's Jakub Voracek crashed into him during a breakaway. He managed to skate off under his own power before limping down the runway, clearly favoring his right leg.
Jarry, DeSmith step in to replace Murray
Tristan Jarry replaced Murray and the Penguins rallied for a 5-4 overtime win. Jarry appears to be the solution right now. Pittsburgh also called up goalie Casey DeSmith from the AHL.
Jarry earned his first NHL win against the Tampa Bay Lightning on November 25, making 33 saves on 35 shots. Sullivan thinks he can be a good netminder: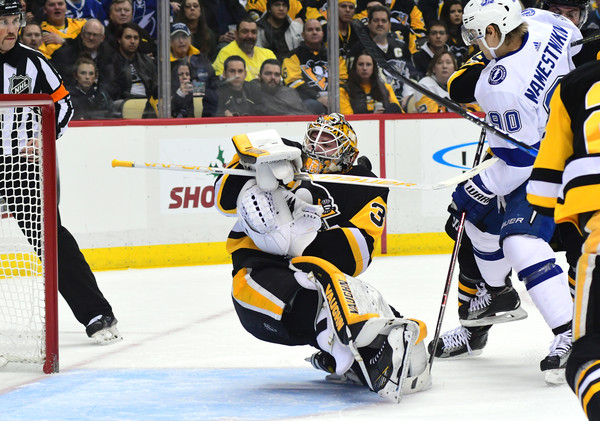 "We believe he is a solid goalie," the coach told NHL.com. "I think the game he played against Tampa is a perfect example of what he's capable of. Tristan is going to have to make timely saves for us game in and game out. We believe he can do that."
Backup goalie a point of contention for two-time defending Cup champions
After losing long-time goalie Marc-Andre Fleury to the Vegas Golden Knights in the expansion draft, Antti Niemi entered the season as the backup, but he lasted only three games before being waived with a 7.97 goals-against average.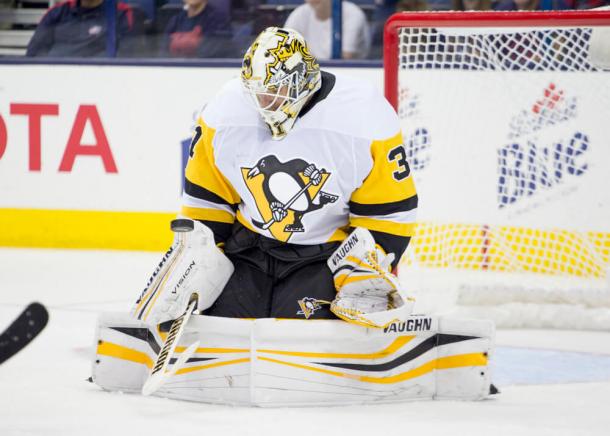 That opened the door for the 22-year-old Jarry, who has appeared in only four games this season and one last year. He will now get the chance to cut his teeth consistently at the NHL level with Murray sidelined. The Penguins next play Friday at Buffalo.