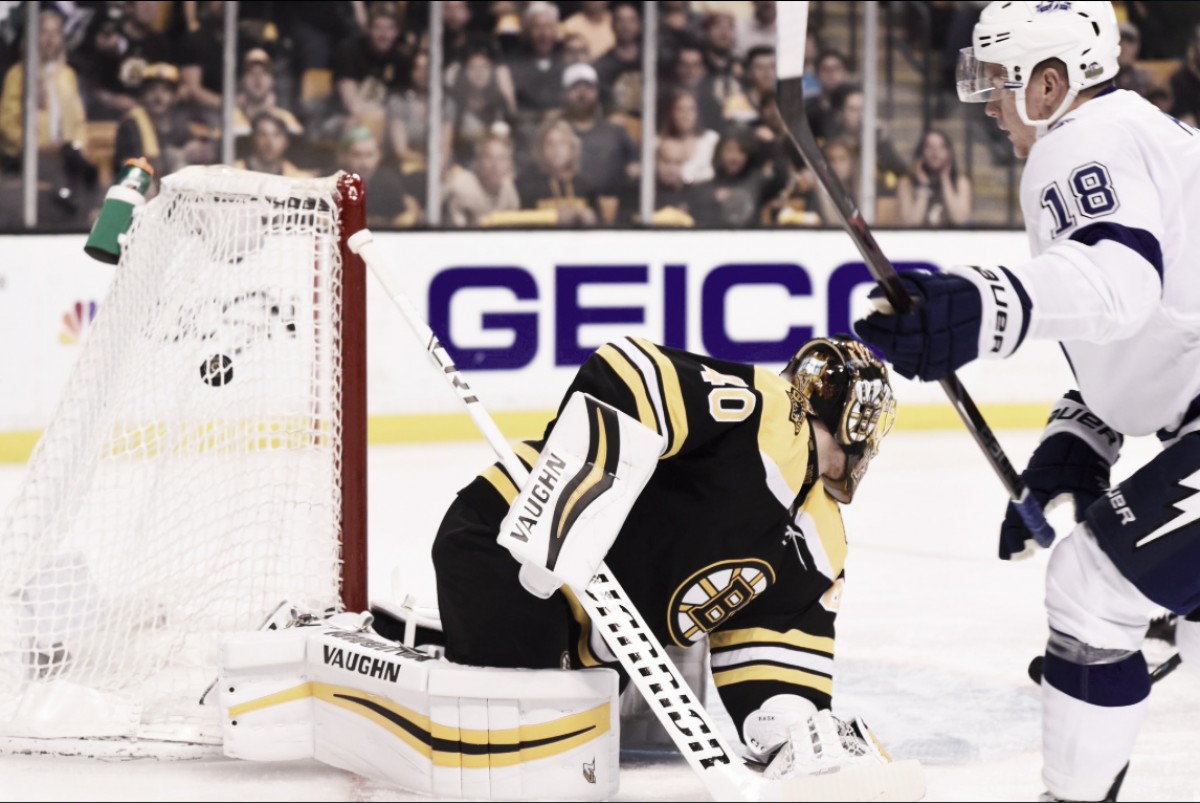 Forward Ondrej Palat scored two times in the first four minutes of the first period as the Tampa Bay Lightning defeated the Boston Bruins 4-1 to take a 2-1 series lead.
Palat bags brace
Palat scored just 1:47 into the opening period after defenseman Matt Grzelyck settled a loose puck in his own half of the ice with his glove, but easily lost track and skated away which lead to a wide-open opportunity.
Just a minute and a half later, Palat bagged his second when his shot deflected off of Torey Krug and in the back of the net.
Netminder Andrei Vasilevskiy stopped 28 shots for the Bolts, who have won two straight since their 6-2 series opener loss.
It was also a good night for Anthony Cirelli who bagged his first career NHL playoff goal, with help from a proud new father Yanni Gourde.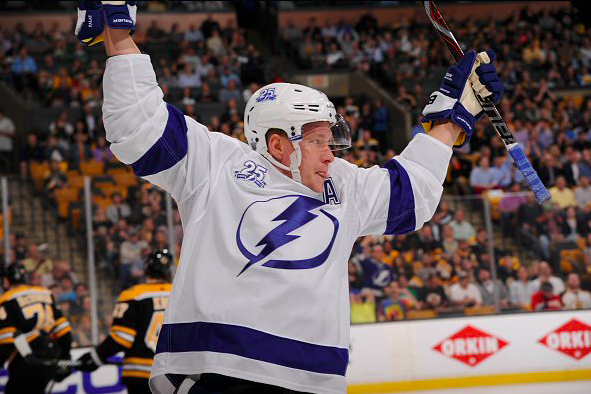 Bergeron gets B's only goal
Patrice Bergeron scored his fourth goal of the playoffs, while Tuukka Rask stopped 33 shots.
It would stay 3-1 until Tampa Bay picked up a powerplay late in the third period when Krug tripped up Cirelli who was in on the puck with a wide open empty-net in front of him.
The Lightning has won for just the 10th time in 54 visits to Boston's TD Garden. They are now 13-9 all-time in Game 3's and 7-5 in Game 3's on the road.
Stammer scores first
But captain Steven Stamkos would find a way to get his first goal of the playoffs when his shot found the back of the net, giving the Bolts a 4-1 lead with only 42 seconds left.
Brad Marchand picked up a slashing penalty in the second and argued the call as he was being escorted to the penalty box by a linesman.
Game 4 is Friday at the TD Garden in Boston.
Post Game Quotes
Palat on returning from injury: "I'm just happy it's going in [the net], but I thought the whole team played well tonight."
Palat on the change with his line from Game 1 to Games 2 and 3: "We went through some video after Game 1. We had some breakdowns in our d-zone and now we're supporting each other better."
Gourde on the birth of his first child: "I'm so glad I was able to be there for my wife. It was just an amazing experience. And I'm glad I could make it tonight. Overall, the last 24 hours have been really amazing."
Gourde on the quick start: "When we play with intensity, I think that's when we're playing our best hockey. That's what we brought in the first."
Head Coach Jon Cooper when asked if he can explain what Ondrej Palat means to this team: "No. I can't. He's a beast. You know those guys that kind of go under the radar and don't get the credit they deserve but they don't seek it and they don't care? That's Ondrej Palat."