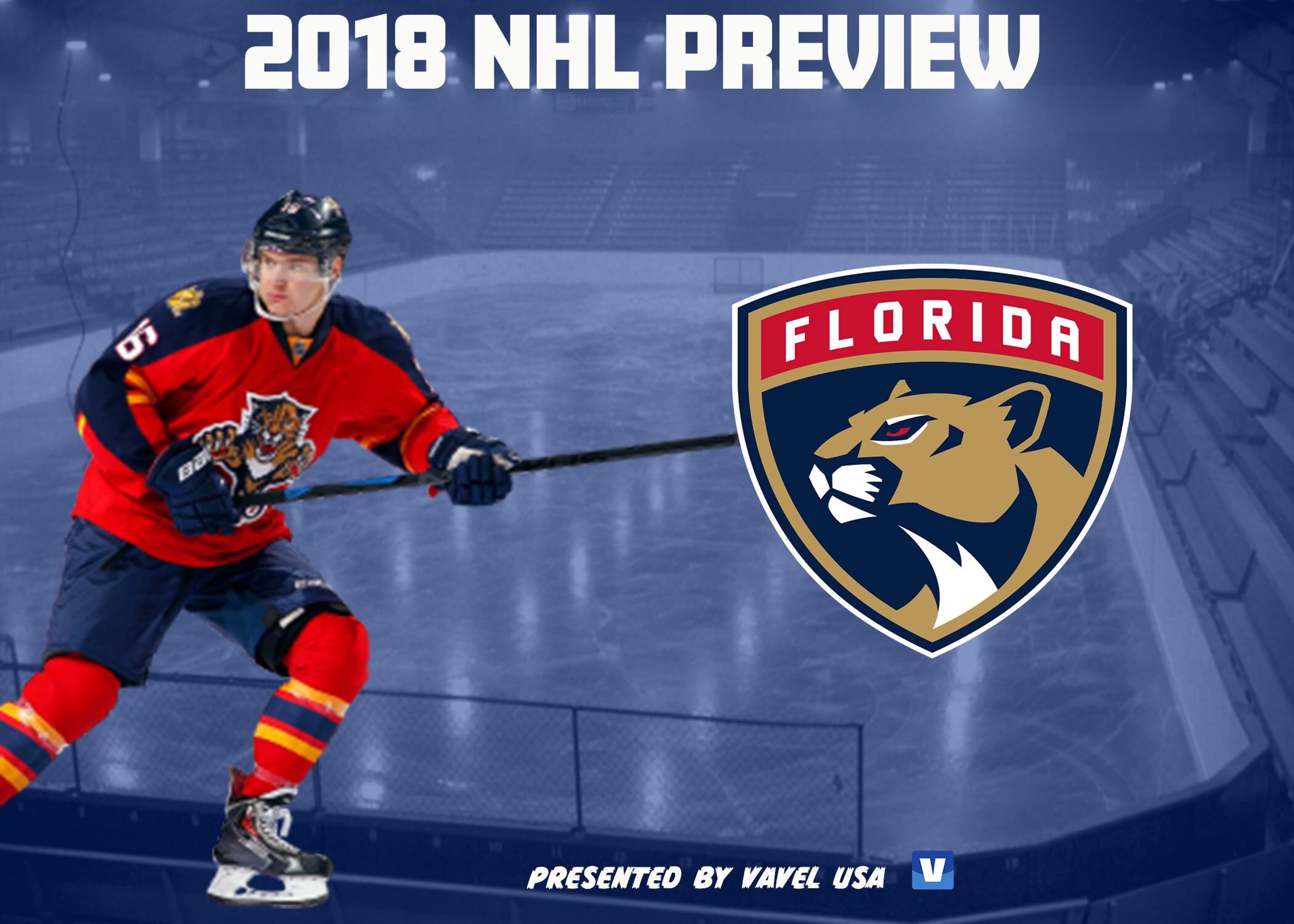 The Florida Panthers finished fourth in the Atlantic Division with 96 points, just one point behind the wild card teams.
Center Aleksander Barkov led the Panthers in points, producing 78 points at just 23-years-old. The 'A'-wearing Finn should continue to improve, thus helping the team of which he is such an integral part.
Second in points but first in goals is the second-line center Vincent Trocheck. The 25-year-old tallied 31 goals and 75 points, making a jump from earning 50-ish points for the past two years. Both Trocheck and the Panthers will be hoping that this was not a career year, but a sign of further improvement.
The No. 3 pick in the 2011 Entry Draft was the third-best point scorer in Sunrise. 25-year-old Justin Huberdeau had a tremendous bounce-back year after playing just 31 games in 2016/17. Last season, the winger played all 82 games, picking up 69 points.
Russian winger Evgeni Dadonov was drafted by the Panthers back in 2007, but it took ten years for him to play a full season stateside. Dadonov seemed to be worth the wait, putting up 65 points on the season. At 29, the Russian is a finished player and should put up similar numbers next season.
The Panthers were also involved in a big trade. Mike Hoffman was traded away by the Ottawa Senators after his fiancee allegedly harassed the wife of Erik Karlsson, including terrible comments about the stillbirth of her child.
Hoffman was traded to the San Jose Sharks, who subsequently flipped him to the Panthers for a second, fourth, and fifth-round pick, also receiving a seventh-round pick with Hoffman.
The 29-year-old has consistently been a 50-60 point scorer, so Florida got him at a bargain price due to the baggage with his fiancee.
The biggest issue that Florida will have to figure out is the goaltending. Roberto Luongo and James Reimer were splitting matches last year, with Luongo playing fewer matches, but outperforming Reimer.
Luongo put up a .929 save percentage and 2.47 goals against average, while Reimer had .913 and 2.99.
Reimer is now 30 and is expected to solidify his No. 1 spot, but just hasn't had the performances to back it up. This season might be Reimer's last chance before the Panthers decide to go in a different direction.
Luongo is a goaltending legend, but at 39, he is more prone to injury than ever, and it won't be long before he decides to call it a career. Luongo is signing until 2021/22, but his salary drops from $3.3M to $1.6M in 2019/20 and then to $1M for the two years after. This might very well be Luongo's final season, especially if he gets injured again.
As for prospects, center Henrik Borgstrom will have his rookie season in Florida after two years at the University of Denver and playing four games there last year.
Owen Tippett, Panthers' 2017 first-round pick is going to start his season in the OHL, but might get his chances at the NHL level as he did last year, playing seven games.
Lineup
Forwards:
Jonathan Huberdeau - Aleksandar Barkov - Evgeni Dadonov
Mike Hoffman - Vincent Trocheck - Nick Bjugstad
Frank Vatrano - Henrik Borgstrom - Colton Sceviour
Jared McCann - Derek MacKenzie - Maxim Mamin
Defensemen:
Keith Yandle - Aaron Ekblad
Michael Matheson - Mark Pysyk
Mackenzie Weegar - Ian McCoshen
Goaltenders:
James Reimer
Roberto Luongo
Best case scenario
- Luongo can fend away Father Time for one more year and steer clear of injuries.
- Reimer steps up, becomes the clear No. 1, playing at least 55 games, earning a 2.50 GAA.
- Barkov and Trocheck keep improving, attacking 90 points each on the season.
- Borgstrom has a very solid rookie season, giving Florida a third scoring line.
- Hoffman gels with the team well, gets 60 points.
- Ekblad and Yandle continue to dominate, hiding the fact that there is not much defensive depth beyond them.
- Panthers get into the playoffs via a wild card.
Worst case scenario
- Luongo gets injured, retires next season.
- Reimer continues to struggle with being a starter.
- Panthers narrowly miss out on the playoffs.
- Barkov and/or Trocheck get injured, Panthers struggle for goals and creativity.
- Hoffman's fiancee causes another terrible scandal, there is unrest in the locker room, but no team is interested in taking Hoffman.
Predictions
The Panthers missed the playoffs by a mere point after an incredible late-season surge. With their young core only improving, the playoffs are very likely to come to Sunrise.
The Tampa Bay Lightning, Boston Bruins, and Toronto Maple Leafs have the top three spots in the Atlantic Division locked down, but Florida can really fight for a wildcard spot.
If the Panthers miss the playoffs, it will likely be due to their difficult goalkeeping situation, lack of defensive depth, or some of their top scorers falling off.
However, the combined strength of Barkov, Trocheck, Hoffman, Huberdeau, and some depth scoring should carry Florida to the playoffs.
How do you think the Florida Panthers will do this 2018/19 season? Let us know in the comment section below, and make sure to give us a follow on Twitter (@VAVELNHL_ENG) for more updates!