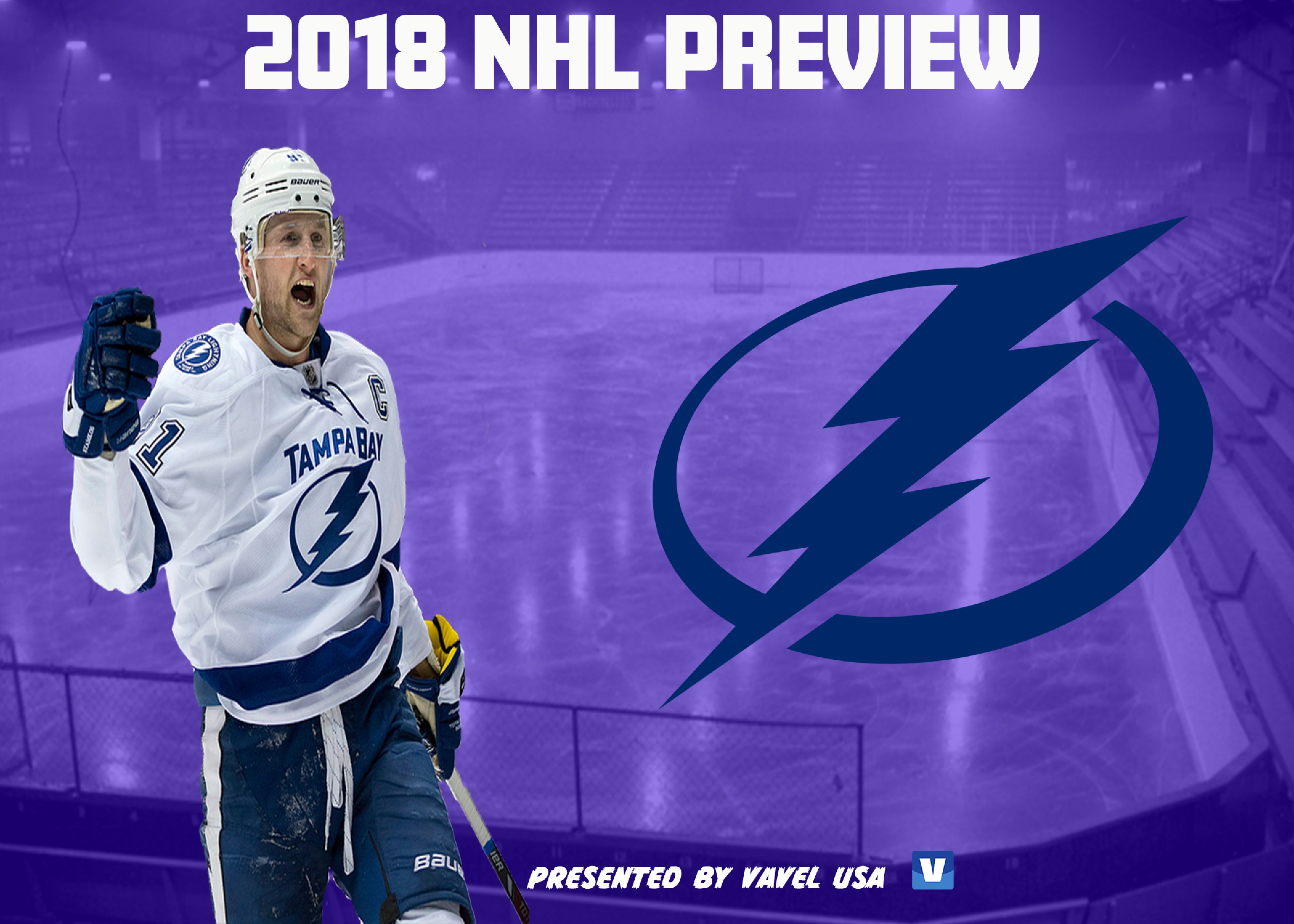 The Tampa Bay Lightning are beginning this season looking to pick up right where they left off last season after finishing first in the Atlantic Division. With a 54-23-5 record, the Bolts are looking to improve and win their second Stanley Cup in franchise history.
The Lightning were eliminated in the Eastern Conference Finals last year against the Washington Capitals, losing the series in seven games.
The Lightning are favorites again this year to win the Division, let alone the league after returning a good portion of its core lineup that got them far in the playoffs last year.
"[For the] majority of teams, it takes a long time to get there and you can't get discouraged by the setbacks," said Lightning general manager Steve Yzerman. "Our goal here is to win more than one, but let's try to win one. It's a difficult thing to do, and you have to stick with it. You get knocked down, you get back up and you learn from it and keep moving on."
While Yzerman is on the subject right now, he announced on Tuesday that he will be stepping down from the GM role. That role was then given to Julien BriseBois. Yzerman will serve as Senior Advisor to the General Manager.
Yzerman was the man behind huge deals such as acquiring Ryan Callahan and J.T.Miller from the New York Rangers, as well as sending former netminder Ben Bishop to the Dallas Stars.
Yzerman leaves this position to spend time with his family, but still wants to be around to make sure the organization is run how it is supposed to be, and the front office believes BriseBois is the man for the job.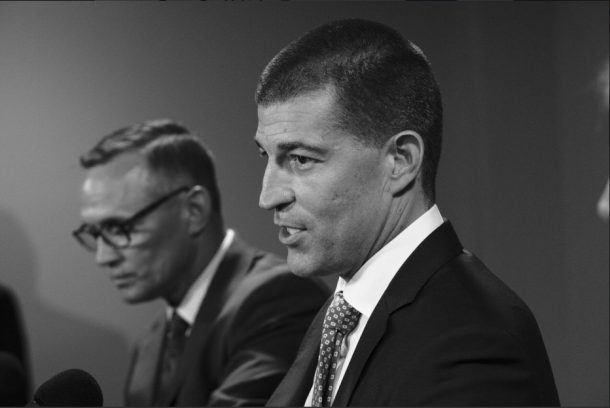 Anyway, back to the team.
The Lightning re-signed forwards Nikita Kucherov and J.T. Miller. In addition, the Bolts were able to ink defenseman Ryan McDonagh to a long-term contract.
With Kucherov emerging as a star player, he has allowed star center Steven Stamkos to adapt to a more playmaker role than he has been before.
Lineup
Forwards:
Alex Killorn - Steven Stamkos - Nikita Kucherov
Ondrej Palat - Brayden Point - Tyler Johnson
Yanni Gourde - Anthony Cirelli - J. T. Miller
Chris Kunitz - Cedric Paquette - Ryan Callahan
Defensemen:
Victor Hedman - Dan Girardi
Ryan McDonagh - Anton Stralman
Braydon Coburn - Mikhail Sergachev
Goaltenders:
Andrei Vasilevskiy
Louis Domingue
Best case scenario
- The Lightning continue to be one of if not the best team in the Eastern Conference and dominate as they did last season.
- Vasilevskiy wins 45 games or more again pacing the club and doing all he can in goal to maintain their standing all season.
- Stamkos stays healthy and scores 30 goals along with 15 power play goals.
- Superstar Kucherov does what he does best... SCORE.
- The Lightning go on to win the Stanley Cup.
Worst case scenario
- The Lightning win their division and still can't get over the hump of getting past the Cup-winning Washington Capitals... again.
- Stamkos or Kucherov get injured decreasing their scoring firepower and making them an average team.
- Vasilevskiy has an off year or gets hurt leaving the goaltending duties to an unreliable and shaky Domingue.
- The Lightning get eliminated (nah...) after the second round and don't even get to the Conference Finals.
Prediction
If the Lightning can regain momentum and finish what they started last year, they're the front-runners to win it all. However, something always happens, and they were lucky last year to keep Stamkos off of the injured reserve list.
If all players stay consistently healthy, the Lightning will make a deep playoff run.
Final Prediction: 60-17-5 (W-L-OT)
How do you think the Tampa Bay Lightning will do this 2018/19 season? Let us know in the comment section below, and make sure to give us a follow on Twitter (@VAVELNHL_ENG) for more updates!