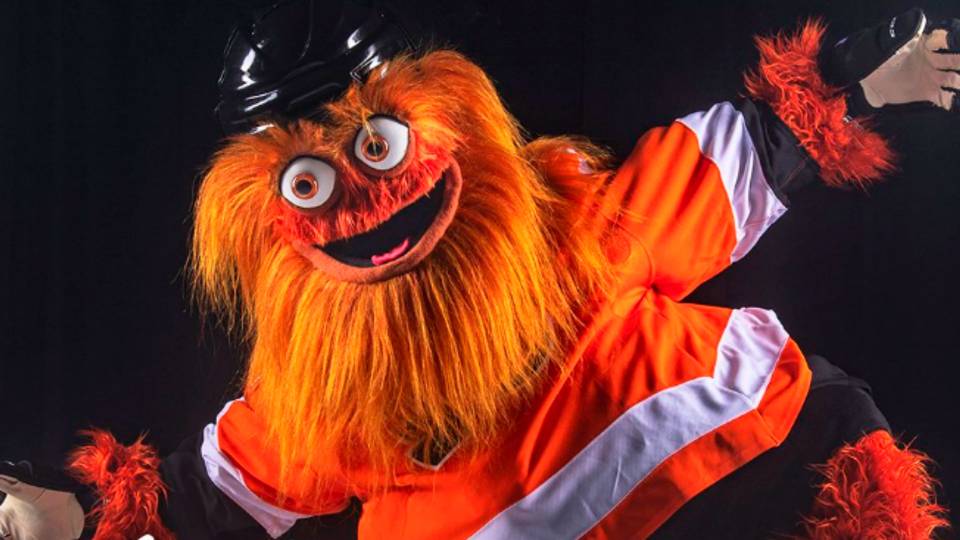 On Monday, September 24, 2018, during their 2018/19 preseason campaign the Philadelphia Flyers introduced Gritty, a 7-foot fuzzy creature with a wild orange beard, googly eyes and a squeaky belly button, as the newest member of their organization.
Gritty research and development
According to a Flyers press release, the team consulted with Dave Raymond, the Emperor of Fun and Games, and his company Raymond Entertainment. Raymond pioneered the field of sports mascots as the first inhibitor of the world-renowned Phillie Phanatic. When comparing the two, you can clearly see Raymond's legacy at work.

"In terms of research and development, we followed a tried and true process for success," said Raymond. "We focused on organizational commitment, generated an authentic back story, created a unique and identifiable design and featured an integrated marketing approach."
Shawn Tilger, the Flyers COO added, "First and foremost, the Flyers adding a mascot to our fan engagement program is specifically for our young fans, and we're excited to add value to their experience both at games and in their communities."
Philadelphia Flyers release Gritty statement
"His father was a "bully," so naturally he has some of those tendencies – talented but feisty, a fierce competitor, known for his agility given his size. He's loyal but mischievous; the ultimate Flyers fan who loves the orange and black, but is unwelcoming to anyone who opposes his team. Legend has it he earned the name "Gritty" for possessing an attitude so similar to the team he follows.
He claims that he's been around for a lot longer than we know it, and recent construction at the Wells Fargo Center disturbed his secret hideout forcing him to show his face publicly for the first time. He has some oddities that are both humorous and strange. A number of times he's been caught eating snow straight from the Zamboni machine, and unbeknown to most, his love of hot dogs has been inflating the Flyers Dollar Dog Night consumption totals for years.
That being said, there's no denying that he's one of our own."
Gritty's auspicious debut
Following Gritty's debut, the Philadelphia Region and most of the country gasped, shrieked and wondered. The newly unleashed mascot triggered an outpouring of comments from social-media users, including "Good luck sleeping tonight, Flyers fans" and even drew comparisons to Flyers forward Jake Voracek, the Muppets and ZZ Top. Twitter users created memes with Gritty taking the place of horror-movie villains.
Other comments included:
"Gritty is not the mascot we wanted, he's the mascot we needed," wrote sports writer Josh Ellis.
The Bleacher Report NHL wrote: "The Flyers new mascot is absolutely terrifying."
The Philly Inquirer reported: "'Gritty' was debuted to young fans at an unveiling ceremony at the Please Touch Museum, where we imagine the children were immediately told not to touch him."
"Our new mascot? It's unbelievable," said Flyers defenseman Radko Gudas. "I love it. Trim the sides a little."
"Just think of the terrified children as 'Gritty' approaches them. Those eyes are soul snatchers and I can't be convinced otherwise."
Slapshot who?
In 1976, the Flyers debuted a short-lived skating mascot named Slapshot.
Unfortunately for Slapshot, his tenure lasted less than one year. I am confident that with Raymond's guidance and influence, Gritty will last for a much longer time.
Let's get Gritty!
Love him or hate him, Gritty has created a lot of attention.
Get to know Gritty by visiting: https://www.nhl.com/flyers/fans/gritty
What do you think of the Philadelphia Flyers' moscot? Let us know in the comment section below, and make sure to give us a follow on Twitter (@VAVELNHL_ENG) for more updates!