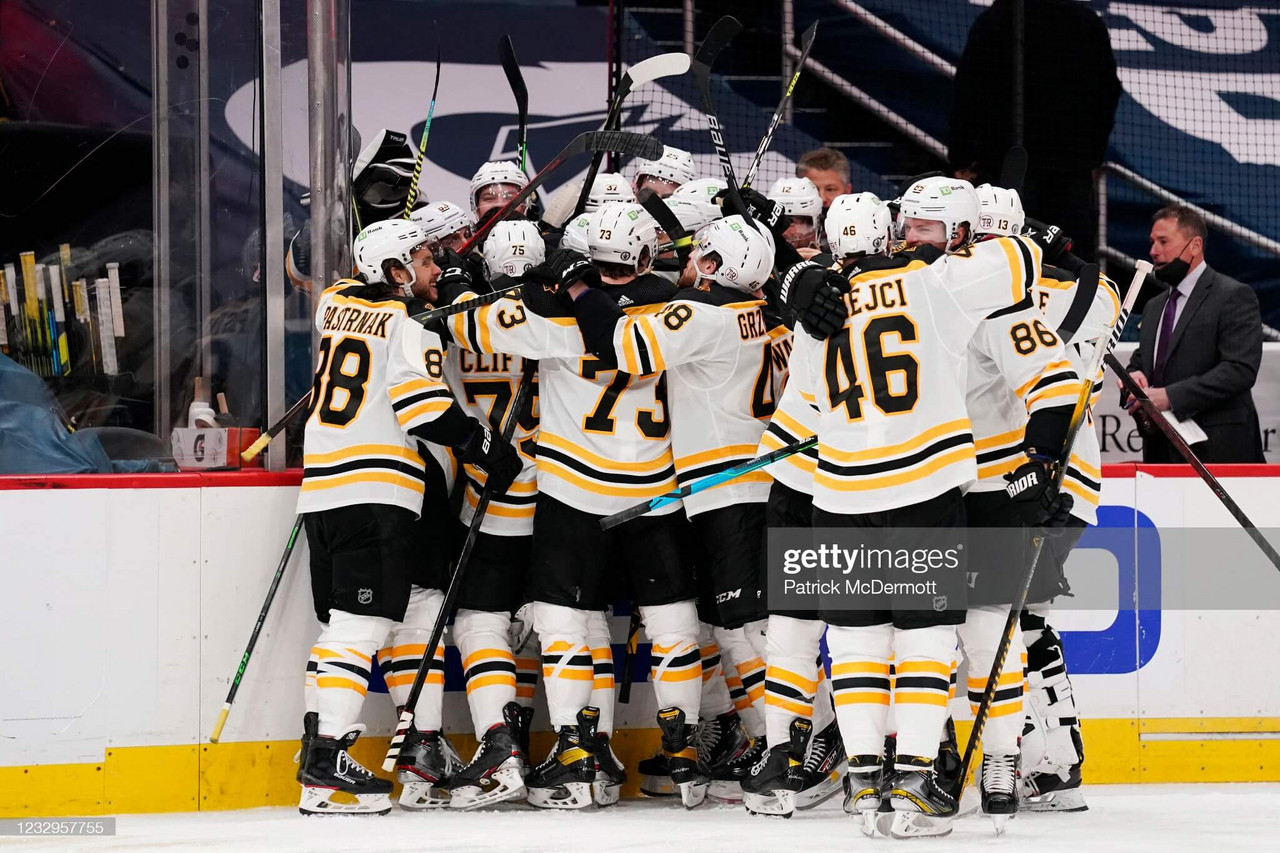 The Boston Bruins gained a road split against the Washington Capitals, winning 4-3 in overtime in Game 2 of their East Division first-round series in the Stanley Cup playoffs.
Brad Marchand scored 39 seconds into the extra session as the Bruins rallied from a late 3-2 third period deficit to square up the series. Goaltender Tuuka Rask made 36 saves.
Story of the game
Boston took the lead just 5:05 into the game as Charlie Coyle pulled Washington goaltender out of the net and after Anderson got clipped by Brendon Dillon, Jake DeBrusk took a pass from Coyle and scored into a virtually empty net.
A little over a minute later, the Capitals tied things up on the power play. With David Pastrnak in the box for holding, Alexander Ovechkin fired a shot on goal from the left circle that T.J. Oshie deflected past Tuuka Rask just 12 seconds into the power play.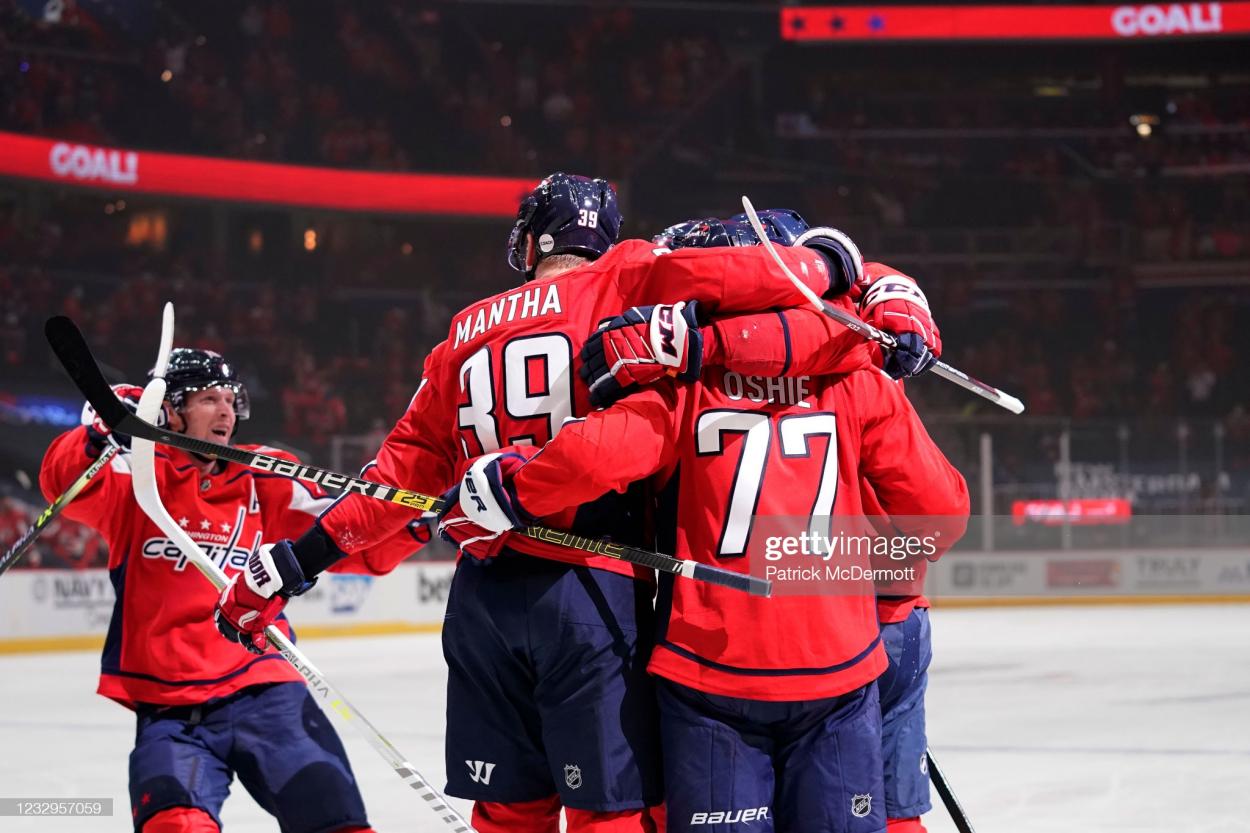 The offense continued as Pastrnak gloved down a clearing attempt by Dmitry Orlov and sent the puck to Patrice Bergeron, who beat Anderson to give Boston a 2-1 advantage.

Game 1 hero Nic Dowd took a roughing penalty to give the visitors a brief power play, which was nullified when Marchand took a roughing penalty of his own. The Capitals went on a brief power play after Dowd's penalty expired, but nothing came of it.
With 3:18 remaining in the opening period, Washington tied things up as a point shot by Orlov deflected off of the skate blade of Garnet Hathaway, dribbling past Rask and over the line to make it 2-2.
John Carlson tripped Taylor Hall 6:22 in the second period with Hall asking for a penalty shot to no avail. Pastrnak had a near-empty net off of a shot by Marchand, but it went just wide after Nick Jensen got his stick in the way.
There was more four-on-four action as Boston's Connor Clifton was called for interference and Washington's Tom Wilson was sent to the box for embellishment. More questionable officiating saw Marchand go for slashing and Anthony Mantha serve two minutes for high-sticking.
Nothing significant came from the four-on-four with Carlson breaking up a two-on-one by Pastrnak and David Krejci as the period ended with the game tied 2-2.
Nick Ritchie was called for roughing Oshie just 2:05 into the third, but the Capitals couldn't take advantage, getting five shots off on the power play. After Hall tripped Conor Sheary, the hosts got another chance, but again couldn't take advantage of it.
Just 11 seconds after Hall's penalty expired, Hathaway scored his second goal of the night after Carl Hagelin gained possession of the puck in the neutral zone, fed it to Orlov and his cross-ice pass was converted by Hathaway as he rifled one past Rask to give the Capitals their first lead of the night.
Staring at a 2-0 series deficit, there was a scrum in front of the net and after several attempts, Hall knocked it in past Anderson to produce the third tie at 3-3 with 2:49 left in regulation. There was no more scoring and the game went into overtime.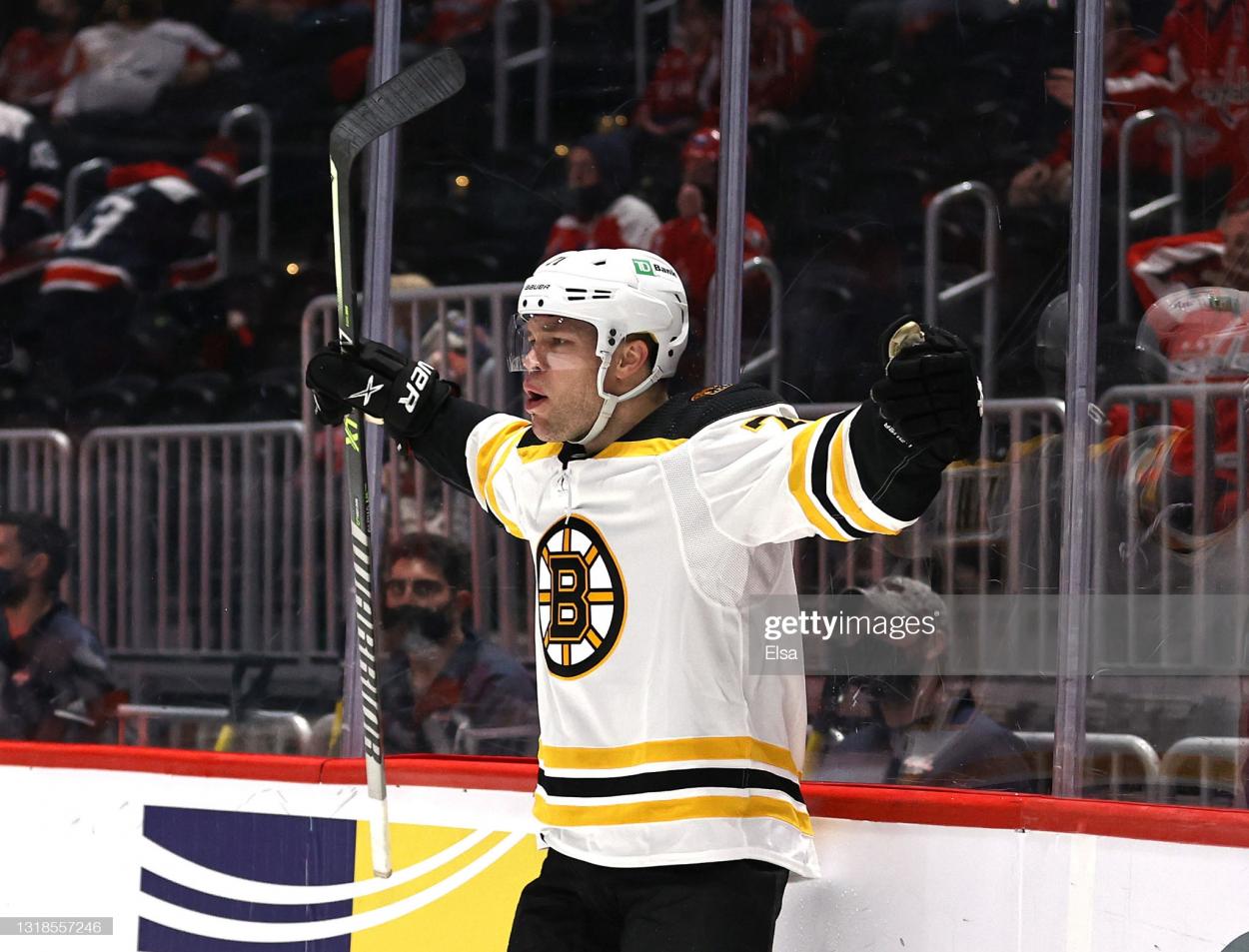 In the extra session, Krejci intercepted a clearing attempt by Dillon and he passed it to Matt Grzeclyk, who set up Marchand, firing one past Anderson from the right circle to even the series heading back to Boston.