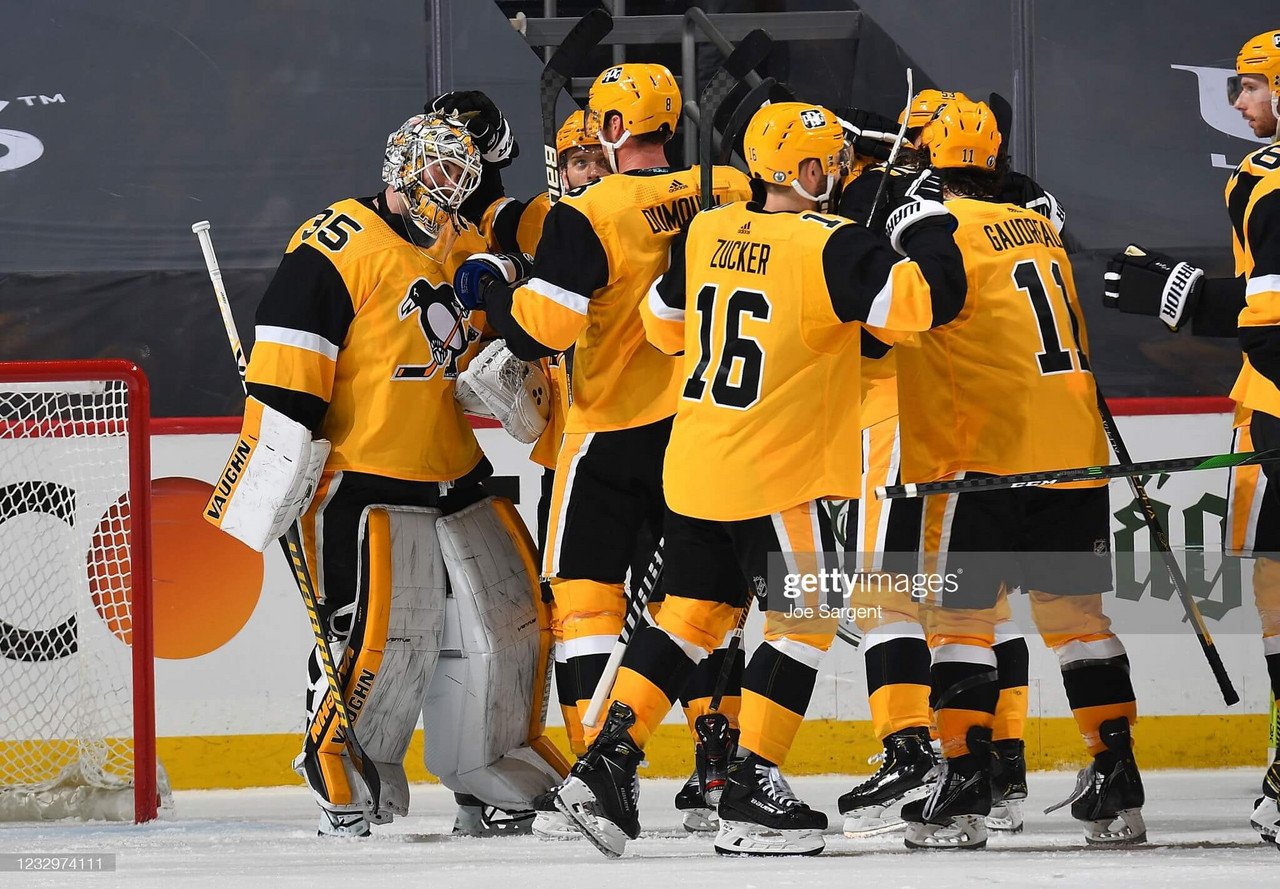 The Pittsburgh Penguins bounced back from a disappointing defeat to top the New York Islanders 2-1 in Game 2 of their East Division first-round Stanley Cup Playoffs series at PPG Paints Arena.
Bryan Rust and Jeff Carter scored first-period goals and Tristan Jarry made 37 saves as the Penguins tied up the series.
After stopping 39 Pittsburgh shots in Game 1, Ilya Sorokin was benched in favor of Semyon Varlamov, who looked rusty early on, but settled down and made 43 saves.
Story of the game
Pittsburgh knew they needed to get off to a strong start and just 3:22 into the game, they were ahead. Ryan Pulock fanned on a clearing attempt with the puck landing on the stick of Rust, who wheeled to the right and beat Varlamov from distance.
The lead was doubled when Kasperi Kapanen took a check to make a play on the puck, getting it to Jared McCann. From behind the net, he passed to Carter, who beat Varlamov through his five-hole to make it 2-0 Penguins.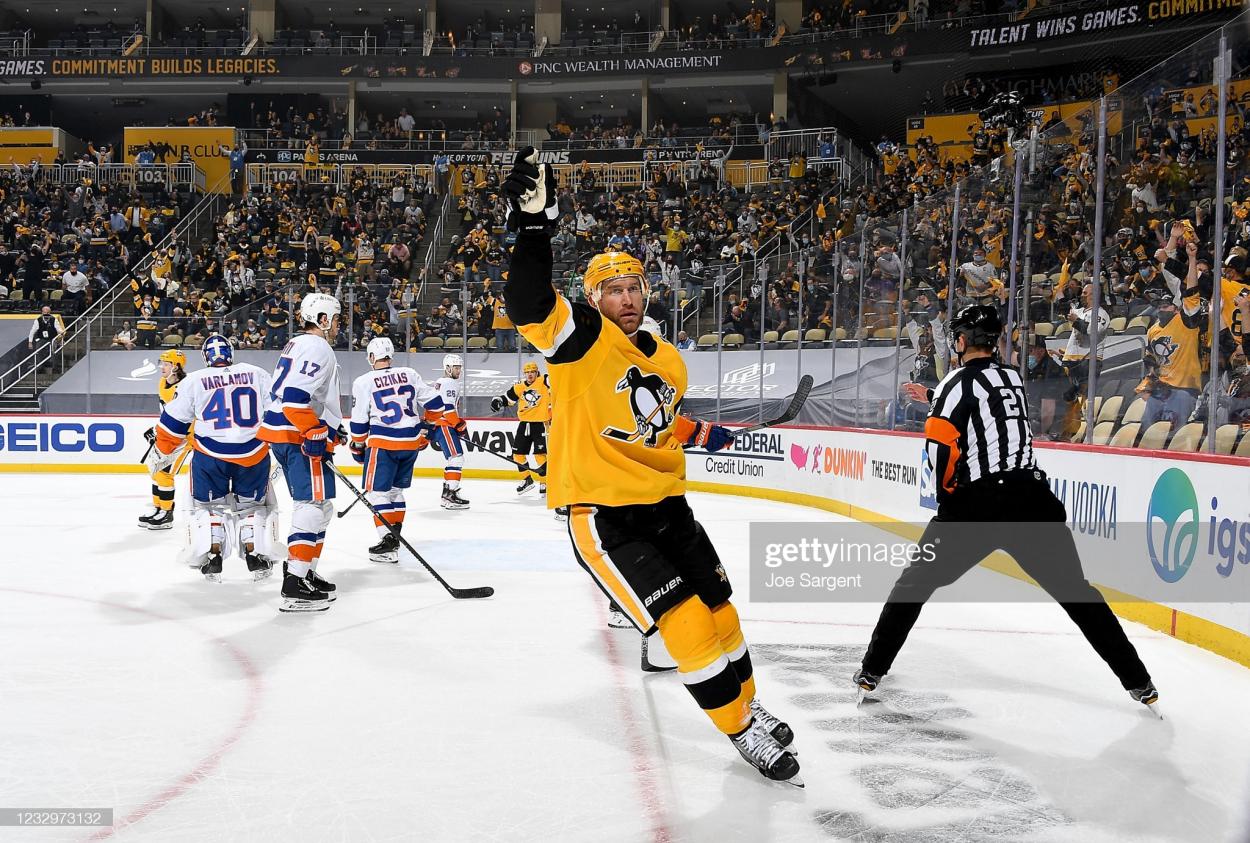 Jarry then robbed Casey Cizikas with his leg from point blank range. Pittsburgh outshot New York 19-13 in a fast-paced first period. Jarry then saved Pulock's tip from a Matt Martin shot.
The Islanders then killed off two Penguins power plays and cut the lead in half when Josh Bailey deked Carter and fires a backhand shot that beats Jarry high to his glove side with 5:16 left in the second.
Martin and Zach Aston-Reese took matching minors after Brandon Tanev crashed into Varlamov. The Islanders outshot Pittsburgh 15-10 in the middle frame, making it 29-28 Penguins for shots in the game.
There was a scare for the hosts when Brian Dumoulin crashed hard into the end wall, but he only missed a short amount of time. Varlamov then saved from Kapanen and Jake Guentzel with less than six minutes remaining.
Perhaps the most important save up to that point in the game was made with under four minutes remaining as Varlamov stopped Aston-Reese.
With the goalie pulled, New York would have a six-on-four as Rust closed his hand on the puck and got called for the penalty. The Penguins effectively dealt with the power play and saw the game out to tie the series.