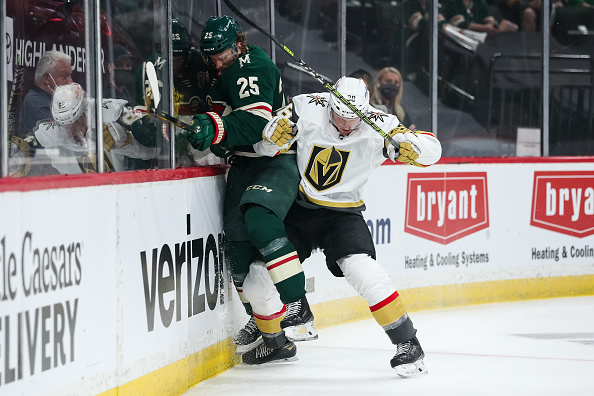 The Vegas Golden Knights and the Minnesota Wild will meet tonight in game 4 of their best of seven series with Vegas currently holding a 2-1 series lead. That lead is courtesy of a 5-2 win in game 3 where the Knights recovered from a 2-0 deficit and managed to score five unanswered goals to take the win.
Marc Andre Fleury got the start again and is one of the main reasons why Vegas are in this situation as he has been outstanding and giving reasons to head coach Pete Deboer to keep him rolling.
Max Pacioretty, Tomas Nosek, and Brayden McNabb were not on the ice today in the morning skate and Deboer clarified their status for game 3 tonight.
" They are all game-time decisions and unless it's anything serious that is what they are"
Deboer also stressed the chance they have to put themselves in a good spot to advance to the next round of the playoffs.
" It's an opportunity, every series theirs opportunities to take control of it and this is one for us, I know we are going to see their best game, you look around the league and no one wants to be in a 3-0 or 3-1 hole and everyone is going to play their best with their backs against the wall and we are going to throw our best game out there".
Game 4 is scheduled for 8:00 pm eastern time and can be seen on NBC, SN360, and French viewers can watch it on TVAS 2.