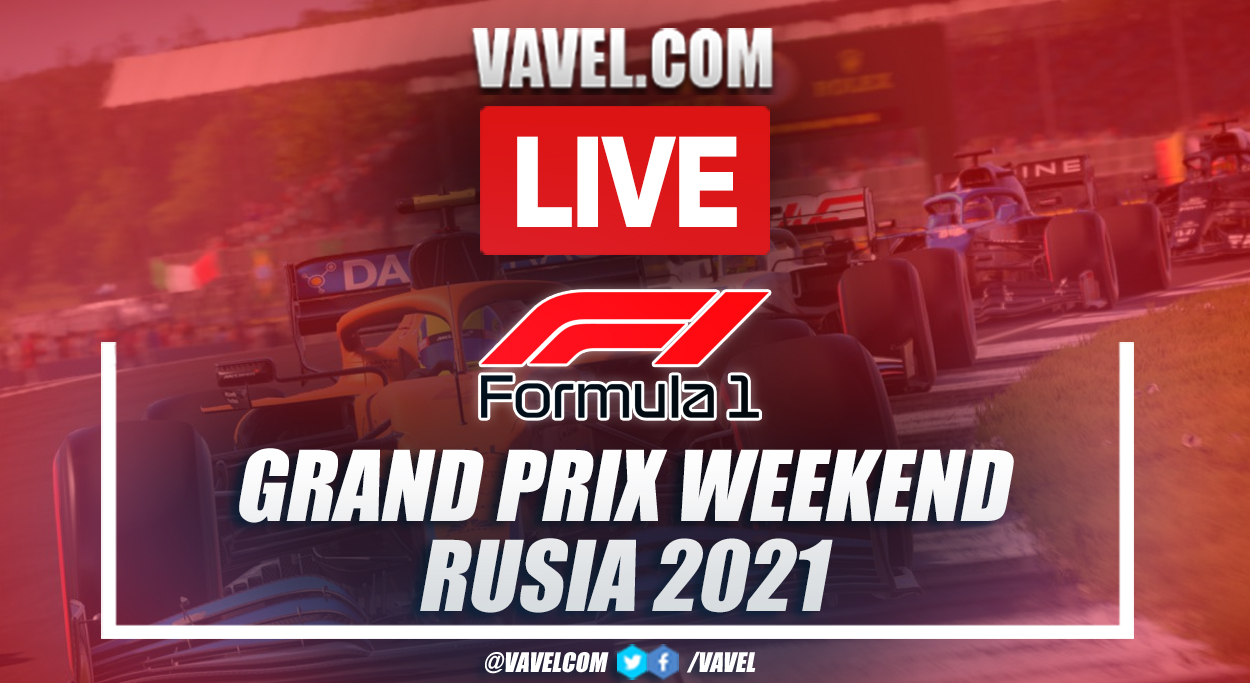 THANK YOU VERY MUCH FOR JOINING US! 🏎
1️⃣HAMILTON, 2️⃣VERSTAPPEN, 3️⃣ SAINZ
Final positions at the Russian GP 2021 ✔
HAMILTON WINS!!!! 🏁
FINAL LAP
Lap 51
Lap 51
Lap 51
Lap 51
Lap 50
Lap 49
Lap 48
Lap 46 🌦
Lap 44
Lap 43
Lap 41
Lap 38
Lap 38
Lap 37
Lap 36
Lap 35 ❌
Lap 34
Lap 32: Hamilton holds fifth place over Gasly
Lap 31
Lap 30
Lap 29
Lap 29
Lap 27
Lap 25
Lap 24
Verstappen on fire
Lap 21
Lap 19
Lap 17
Lap 15
Lap 14
Lap 13
Lap 11
Lap 9
Lap 6
Lap 4
Lap 2
Lap 1
THE RACE BEGINS! 🏎✅
Formation lap begins
Starting grid
Verstappen starts last
Qualifying results of the Russian GP 2021
Q3 ENDS! 🏁
Q3 1 MINUTE TO GO❗
Q3 4:34
Q3 6:21
Q3 7:22
Q3 8:40
Q3 BEGINS! 🕢
Q3 ENDS! 🏁
Q2 0:35
Q2 2:43
Q2 6:09
Q2 7:20
Q2 11:41
Q3 BEGINS! 🕢
Q1 ENDS! 🏁
Q1 1:40🟨
Q1 8:12
Q1 10:00
Q1 11:34 🟨
Q1 12:08
Q1 15:00
CLASSIFICATION BEGINS! 🕢
Work on the track continues. It seems that there will be qualifying at the agreed time.
Weather in Sochi with minutes to go for qualifying
Free practice 3 in Sochi has been cancelled due to bad weather
Tune in here qualifying GP Russian Formula 1 Live Schedule
How to watch 2021 F1 Russian Grand Prix Live Stream on TV and Online?
What time is 2021 F1 Russian Grand Prix?
Available tyres
The winner of the last Russian Grand Prix
Track limits
Second practice classification
First practice classification
Sochi Autodrom
WELCOME!