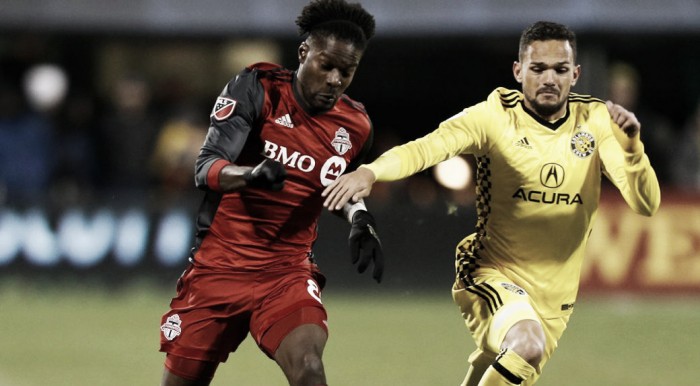 Toronto FC and Columbus Crew SC will have to face off each other one more time to determine who will not only with the Audi 2017 MLS Cup Playoffs Eastern Conference final but also who will advance to the MLS Cup where they will face either the Houston Dynamo or Seattle Sounders FC.
The first leg between the two teams a dull affair which saw neither team score a goal to help their chances in the second leg. What that means is that it's all square once again and both teams have every chance of making it out off this matchup as the winner.
Where there is a Giovinco, there is a way
The hosts in this second leg, Toronto FC, were without the services of Sebastian Giovinco last week but their main man is back from suspension and so is his strike partner Jozy Altidore. Giovinco is not only effective in creating and scoring goals but he's also capable of things that not many other players in Major League Soccer are capable e.g. his free-kick goal in the first leg against the New York Red Bulls. The Italian can score from almost any place in and around the penalty area and his ability to pick out a teammate makes him one of, if not the most dangerous player the league has.
In the regular season, Giovinco scored 16 goals and picked up six assists in his 25 appearances which included some pretty spectacular plays. If Giovinco is raring to go on Wednesday night, Toronto FC will come out on top as Giovinco is a player that is very difficult to stop when he is on song.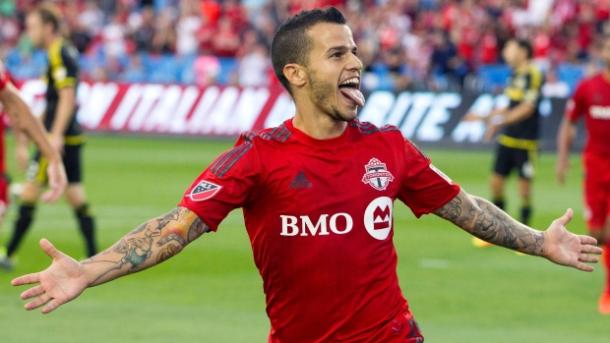 Columbus' own No. 10 could be just as effective
The Crew have their own magical No. 10 in their ranks. Federico Higuaín has once again led from the front for his team. His nine goals and 14 assists in 29 appearances helped Columbus overcome a slow start in the regular season and conquer the likes of New York City FC on their way to this Eastern Conference final.
Higuaín, just like Giovinco, has a great supporting cast around him including the likes of Justin Meram but if anyone can change a game, the Argentine would be the first person to come to mind for the Crew faithful. Higuaín was not as influential in the first leg as he would have liked to have been and he will have his work cut out form him against a fully fit and available Toronto side but if anyone can win the game in a moment for Columbus, it's this man.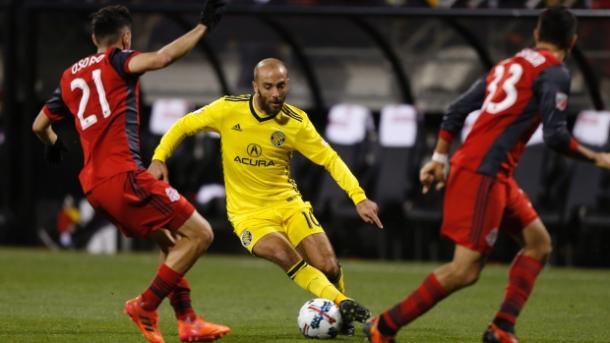 Prediction
For all of the talk about the attacking players, the game may come down to which goalkeeper is in the hotter form. Alex Bono has arguably been Toronto's best player in the playoffs while Zack Steffen has been outstanding all season long for Columbus. Both goalkeepers will be tested at some point during the game and it could come down to which one of them can keep from conceding the most amount of goals and help their team advance. Overall, I think Toronto have too much in them to lose this game and Bono will probably not be as called upon as Steffen may due purely due to the talent that Toronto FC possess. I can't see past a Toronto FC win on Wednesday and them advancing to their second consecutive MLS Cup.
Toronto FC 2 - 0 Columbus Crew SC