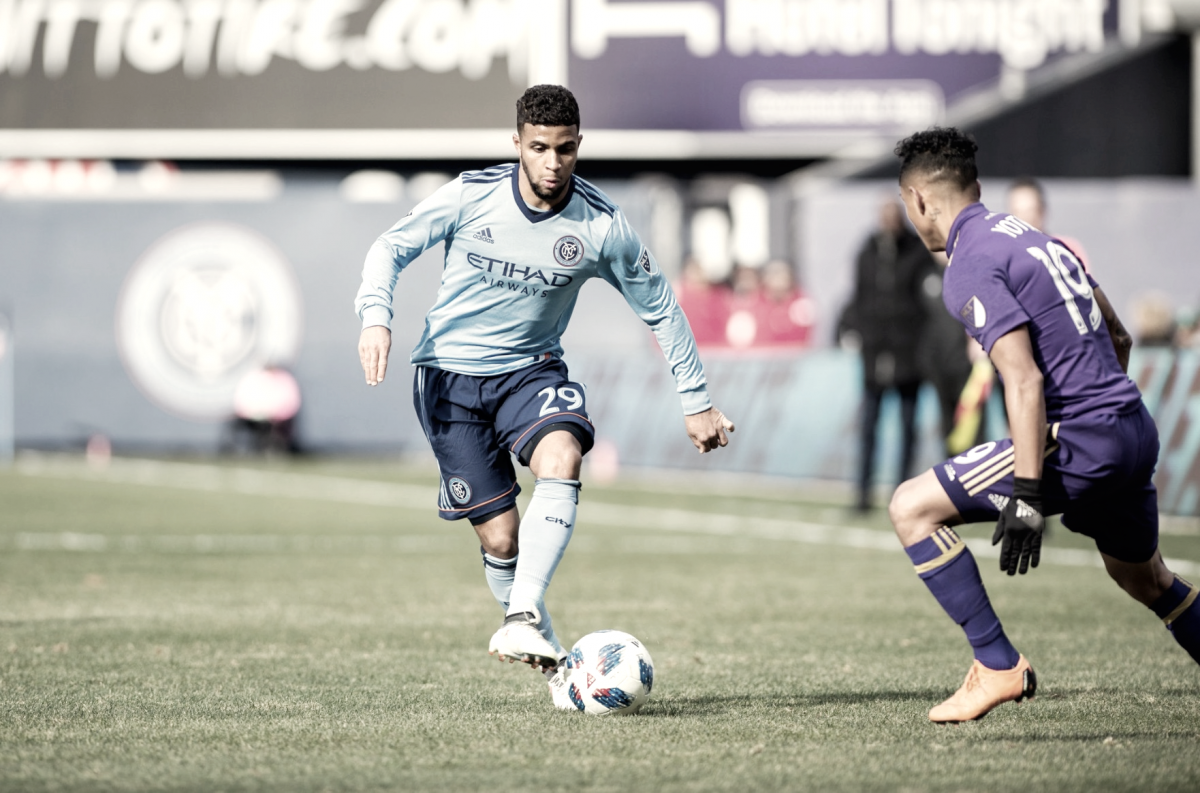 Following New York City FC and Orlando City SC's match on Saturday, VAVEL USA attended the NYCFC press conference and locker room. The game ended 2-0 in favor of NYCFC and Ismael Tajouri made his first start for the club. Replacing David Villa due to an injury, Tajouri filled El Guaje's boots well grabbing his first MLS goal.
After the game, Tajouri spoke about David Villa saying: "I can not say too much about him because he is a big player, he is our captain, he pushes us every day, he speaks with the youngest player, he speaks with everyone, and he says what we have to do. I think all of New York City FC is very happy to have David at this club."
When asked about the league, Tajouri said: "MLS is a very physical league but it is good to be here." Helping him adapt to the league was New York Red Bulls midfielder, Daniel Royer. Tajouri spoke on the former Austria Wien man saying: "Before I came here I knew Daniel Royer because he played in the same team where I played (Austria Wien) and I asked him about New York and also MLS and he gave me good information." After jokingly being asked about his relationship now that they're rivals, Ismael said: "I don't text with him so much but he helped me when I came here so he is a good guy and a good player."
To wrap things up, Isamel was asked about scoring with his right foot and with a smile on his face he replied "I think my most goals is with my left foot and I must be honest my right foot is not so good but today I needed my right foot and the right foot was here."
Another first start for NYCFC came on Saturday when Saad Abdul-Salaam replaced Anton Tinnerholm who was a late scratch like David Villa. Saad was asked to compare his style of play to Tinnerholm's and he said: "It's hard to say, we both like to get forward, we both like to get into the attack and we're both really good defenders."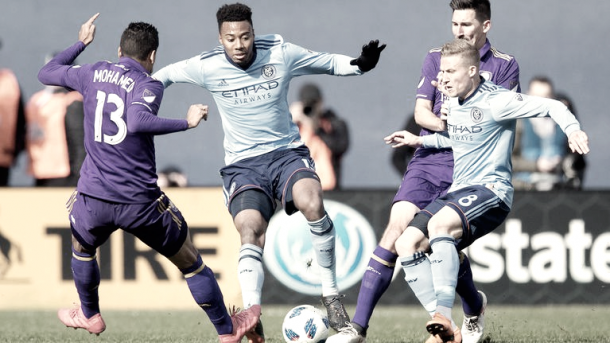 When asked about the differences between Patrick Vieira and his former manager at Sporting Kansas City, Peter Vermes, Saad said: "[Patrick] just wants you to express yourself, be comfortable and enjoy the game. That's not to say Peter didn't but I feel more relaxed here and I'm happy at this moment right now." Abdul-Salaam finished that quote up with a smile on face.
The debutants both seem happy at their new club and will look to help keep New York City FC perfect when they travel to face the New England Revolution for their fourth game of the MLS season.