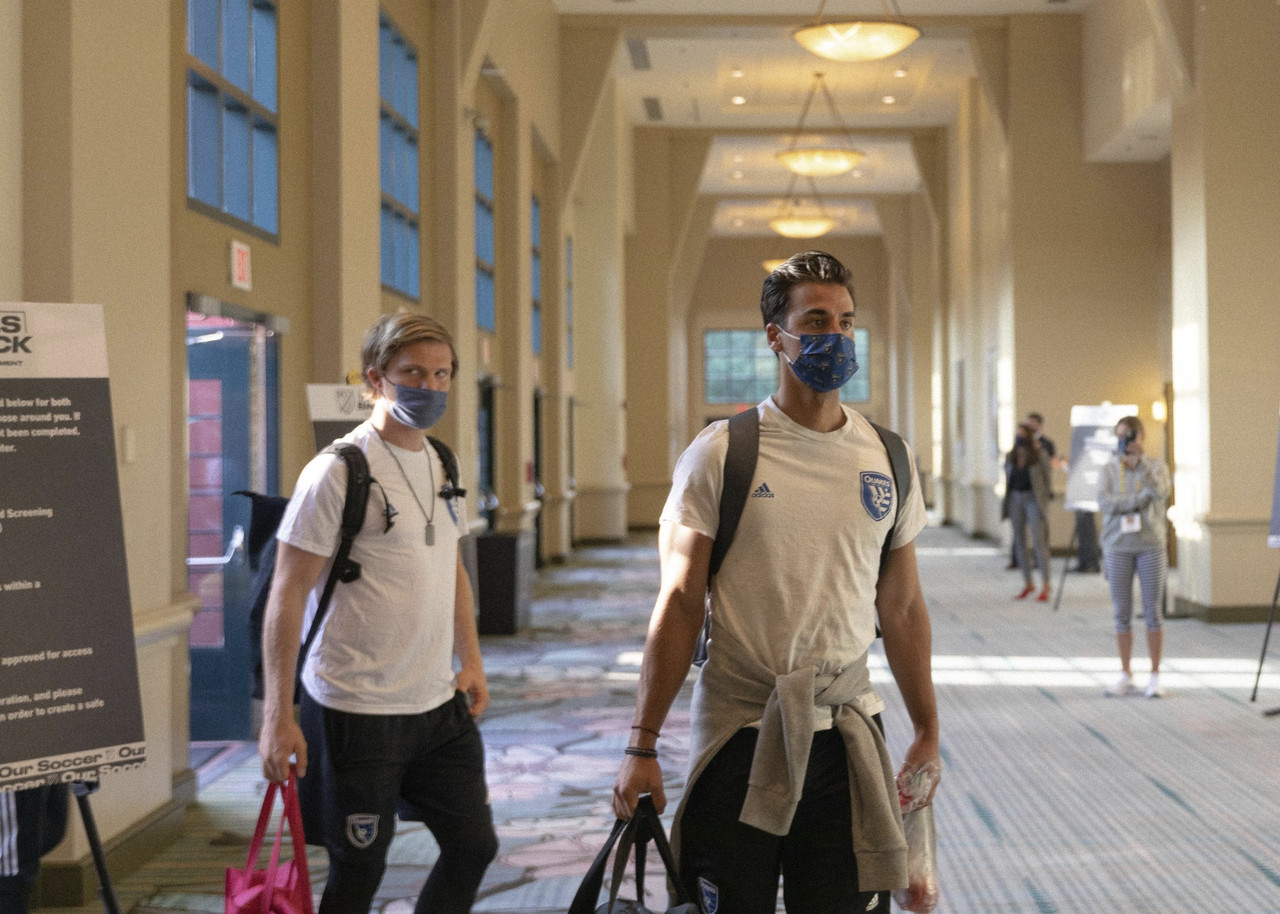 On Wednesday afternoon, the San Jose Earthquakes flew to Orlando, Florida to enter what is commonly being referred to as "The Bubble." This consists of The Swan and Dolphin Hotel and the ESPN Wide World of Sports Complex where the MLS players will play their tournament games.
After entering the hotel on Wednesday, San Jose defenders Tommy Thompson and Oswaldo Alanis sat down with the media for a press conference regarding their arrival to "The Bubble." Here is what they had to say.
Both players were individually asked about how safe they felt at The Swan and Dolphin Hotel and both came to the same conclusion. That they felt safe. Both players also praised the handling of the situation from the league and Disney.
Another repeated question to the pair of defenders was about how they will go about their spare time. To this, both players had different answers. While Tommy revealed that he would be "running Zoom training sessions with a couple clubs out in California," Oswaldo said that he is used to living alone and that he doesn't think it will affect him.
Tommy was also asked about how big of an advantage it was for them to get to the hotel first. Here is what Tommy had to say on that:
"That was the reason why we wanted to come as early as we could. There's no doubt that it's a different environment than what we're used to in San Jose, so we want to get acclimated. We've already had two sessions at night and one in the morning so we're getting used to what the weather is like at the different game times that we might have."
Tommy continued by saying "We want to make sure that our focus is on being as prepared as we can possibly be and I think that by getting in this environment, getting used to the meals, getting used to the climate, and just getting used to the whole process of this tournament is really important. I'm happy that we're here and I'm looking forward to getting started but it's going to take a lot of work to prepare and that's exactly what we're going to do."
Finally, Oswaldo Alanis was asked about whether he thought that his experience with Mexico in the 2015 CONCACAF Gold Cup would help him in the MLS is Back tournament. While Oswaldo didn't say it wouldn't help him, he felt that his experience in that summer tournament wouldn't have too big of an impact on the upcoming tournament.
San Jose opens the tournament against the 2019 MLS Cup Champions Seattle Sounders at 10:30/7:30 PM EST/PST.