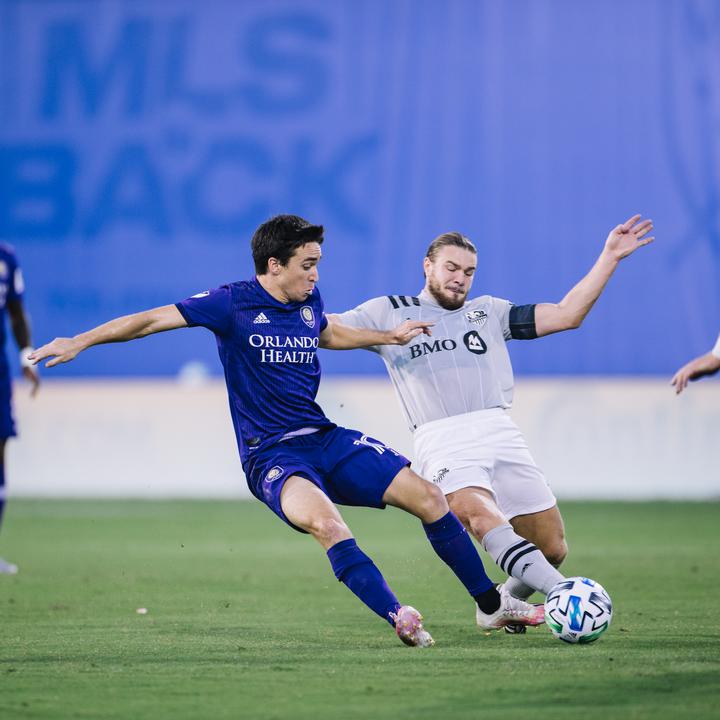 The Montreal Impact got into the Round of 16 by the skin of their teeth and were looking to keep it going while Orlando City was trying to book a spot in the quarter-finals.
The first half started with Orlando City SC controlling the game and starting to take the momentum. They dominated in possession and put the Montreal Impact under pressure early. In the 6th minute, Clement Diop was forced to make a great save off an amazing shot that could have given an early lead to the Lions. They continued to apply the pressure and looked like the hungrier team while Montreal couldn't find a way to get anything going offensively. By the 18th minute, the possession was 71-29 for Orlando City SC and it seemed like Montreal was sitting back waiting for an opportunity that was never going to happen.
Orlando had another golden opportunity to score the first goal of the game but the shot went past an empty net and went out. The first half finished again with Clement Diop making another incredible save.
Going into half time and it looked like Thierry Henry needed to rally the troops because at this point they were 45 minutes away from a trip back to Montreal. He made a bold move subbing Orji Okwonkwo for Jukka Raitala making a change in formation from a 4-3-3 to a 3-5-2.
The change didn't seem to work as Orlando continued to dominate a Montreal team that looked out of sorts. Finally, in the 60th minute, the Lions got the break they were looking for when Tesho Akindele kicked a free ball into an open net to take the 1-0 lead. The play began with a shot that Diop couldn't grab leaving a juicy rebound for Akindele to put in the back of the net.
The Montreal Impact did what they could but couldn't get anything done on a night when Orlando was clearly the better team. 36 minutes later the match was over and Orlando had booked a spot in the MLS Return to Play Quarter Final. They will face the winner of the Seattle LAFC.