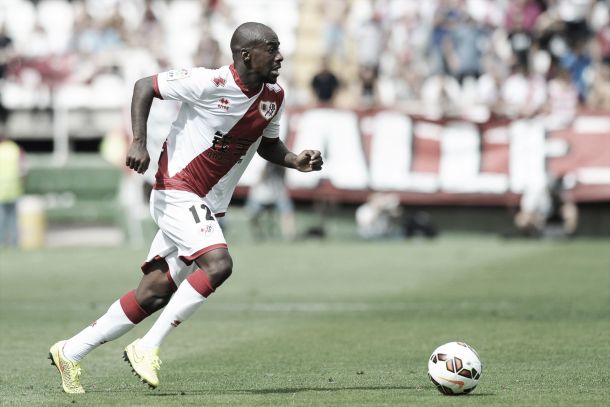 Sevilla have agreed a deal to sign out-of-contract winger Gael Kakuta, with the Frenchman's deal at Premier League champions Chelsea running out this summer. Sevilla will have to pay Chelsea a fee despite him being out of contract, because he is under the age of 24.
Kakuta moved to Chelsea in 2007 aged 16 and became a prominent figure in their youth team, being voted Academy Scholar of the Year in his first at the club as he finished the season's top scorer for the youth team with 12 goals in 24 appearances.
Kakuta's progress was hampered by injury
In his second season at Chelsea, he was given the opportunity to train with the first-team, though his opportunities were limited and was restricted to playing with the reserve team. Any progress he was making came to a halt when he suffered a double ankle fracture in February 2009 - he wouldn't return until the following season, six months later.
On 3rd September 2009 it was announced by FIFA that Kakuta would be banned for four months and fined €780,000 due to breach of contract when leaving his old club Lens to join Chelsea in the summer of 2007. Chelsea were also banned from signing any players in the next two transfer windows for their involvement in inducing Kakuta to break his contract with Lens to move to Stamford Bridge.
Chelsea appealed both decisions and eventually took the case to the Court of Arbitration for Sport, the bans were subsequently lifted as it was found that Kakuta did not have a valid contract with Lens and therefore could not have breached it.
In the following years, Kakuta failed to make an impression on the Chelsea first-team and despite signing the contract that is due to expire this summer in December 2010, he expressed a desire to leave, stating he wasn't willing to sit on the bench for another year.
Kakuta moved around England before moving abroad
In January 2011, Kakuta made the first of his many loan spells, moving across London to Fulham. He made seven appearances for the Cottagers, and the following season had a loan spell at Bolton Wanderers from August 2011 to January 2012, making four appearances for them.
The second half of the 2011/12 season saw him return to France to sign on loan for Dijon, a move which was was slightly more successful than his previous loan spells as he made 14 appearances and bagged four goals.
On deadline day in August 2012 Kakuta made a season-long loan switch to Dutch side Vitesse Arnhem, making 26 appearances in 2012/13 and earning an extension for the following season. There, he made 14 appearances before he was recalled by the Blues to then be loaned out once again, this time to Italian side Lazio, where he made just one appearance.
A home at last?
Kakuta was loaned out for the sixth time in his Chelsea career for the 2014/15 season, this time to Rayo Vallecano in La Liga, going on to make 23 appearances with four goals. He clearly caught the eye of Europa League winners Sevilla, who are giving him the opportunity to get his career back on track and maybe finally find a place he can call home.