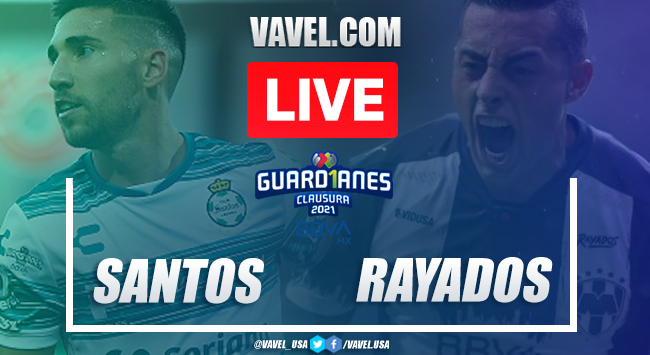 Highlights and goals |
97'
96'
94'
93'
90'
89'
86'
81'
78'
77'
75'
68'
680
65'
60'
59'
55'
51'
48'
45'
45+2'
45+1'
43'
41'
38'
36'
34'
27'
21'
13'
11'
8'
2'
0'
Rayados: LineUp |
Santos: LineUp |
At home!
What a fact!
They are ready!
Background...
Ready for the duel!
What a tip!
Stay tune!
How to watch Santos vs Monterrey Live TV and Stream
Monterrey: Last LineUp |
Santos: Last LineUp |
Let's stay undefeated!
It weights the house!
kickoff time |
Welcome to VAVEL.com's LIVE coverage of the 2021 Guard1anes match: Santos vs Monterrey!