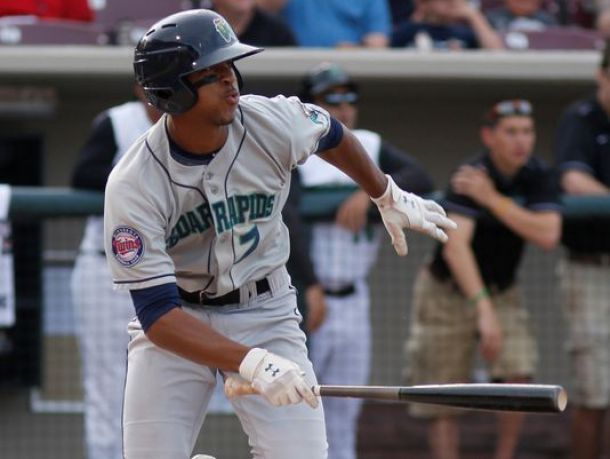 The second overall pick in the 2012 MLB draft, Byron Buxton, dislocated his middle finger when diving for a ball in the Arizona Fall League, according to the Associated Press.
This isn't the first time the Minnesota Twins' 20-year old top prospect has been put on the shelf for injury. In spring training of 2014, Buxton injured his wrist also diving for a ball. He began the season on the disabled list before heading to A and AA for the Twins. After being promoted to AA in August, Buxton got a concussion after colliding with a fellow outfielder and he missed the rest of the season.
He was assigned to the Fall League, where he now is injured again. As a result of all of his maladies, Buxton only played 31 games this season. In three seasons of minor league ball, Buxton has hit .300 with 21 homers and 113 RBI. He also has electric speed, hitting 24 triples so far to go along with 33 doubles. He has stolen 72 bases in his career so far. There is no doubt that Buxton is worth his extremely high draft selection, but the question for Minnesota will be if he can stay healthy enough to earn a big league spot someday.