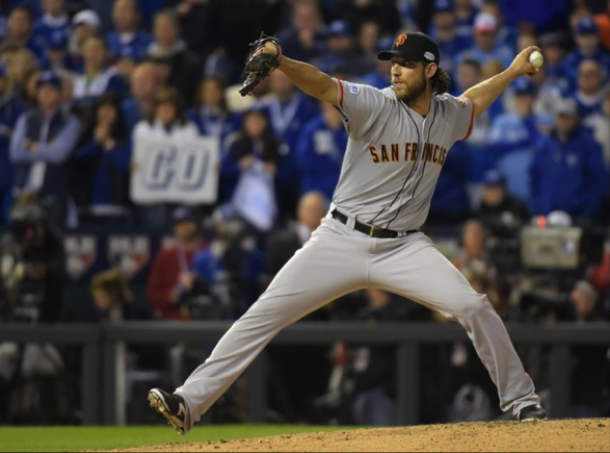 In 1905, when Babe Ruth was ten years old, New York Giants right-handed pitcher Christopher "Matty" Mathewson was the talk of the town; a pedestal Ruth would possess fourteen years later in New York. But baseball in 1905 was a different game than in 1919 when Ruth hit 29 home runs and turned the sport into a new direction. Compare 1905 baseball to today's game and the only relationship is player accolades and records between the two eras.
Mathewson, a 24-year old in 1905, pitched in a time when pitchers dominated ball games and home runs were a scarcity. This period in baseball from about 1900 to 1919 is commonly referred to as the Dead Ball era when final scores were low and runs were hard to come by.
The 1905 World Series, the second ever played, featured Mathewson's Giants and Connie Mack's Philadelphia Athletics. It was a best-of-five series instead of the best-of-seven series played in today's World Series. Most Dead Ball era pitchers did not throw on more than two days rest. Instead they pitched nearly every other game because it was customary and there were no regulations against it.
Mathewson's World Series performance in 1905 showcased the normalcy of pitching with hardly any rest in-between starts. He started three of the five games for New York over a four-day span and completed each game with a shutout win on two days rest.
In what is considered the single greatest World Series pitching performance, Mathewson finished off the Athletics in a decisive Game 5 with a complete game shutout surrendering only five hits in the franchise first ever world championship.
Mathewson's performance that series would be more impressive if it took place in today's game rather than an era when pitchers ruled and hitters were not as successful or competitive, but it still deservingly stands as piece of baseball royalty.
Fast forward 109 years to 2014 and again the Giants would boast a pitcher, this time by the name of Madison Bumgarner, who would rewrite history by going hand-in-hand with Mathewson's 1905 World Series domination as one of the greatest ever.
Bumgarner, 25, carried the Giants to their eighth World Series title this past postseason in Kansas City after throwing five-innings of relief to secure a 3-2 Game 7 win over the Royals. The victory was the Giants and Bumgarner's third World Series crown in the past five seasons, only this postseason was the left-hander's most impressive by a long shot.
Bumgarner tossed 21 innings of one run-ball over his three World Series appearances against the Kansas City Royals, going 2-0 and striking out 17 with a 0.43 E.R.A and a save in Game 7. He was named the unanimous World Series M.V.P and lowered his career World Series E.R.A to 0.25, the lowest for any pitcher with a minimum of 25 innings pitched in the World Series.
"It's really special to keep hearing that," Bumgarner told the New York Times the night his team earned the series-clinching win. "Obviously, it hasn't sunk in yet. There's not been near enough time to think about it. This is as good as it gets, World Series, Game 7. It's pretty stressful at the same time."
Like Mathewson in 1905, Bumgarner pitched in three games of this year's World Series. He was not flawless to the degree of Mathewson who gave up no runs, but he came as close as one could, even more so because of the drastic differences between Dead Ball era hitters and the sluggers of the modern-day game. Major League Baseball's steep competition is high enough in today's game that a performance like Bumgarner's is all the more spectacular in terms of its historical relevance.
In many respects, Bumgarner is a much different pitcher than Mathewson. His 6-foot-5, 235 pound stature overpowers Mathewson's 6-foot-1, 195 pound build. Bumgarner also throws from the left side of the mound with faster movement and velocity on his pitches, giving him an advantage over opposing hitters that Mathewson lacked.
What distinguishes Bumgarner and Mathewson the most is the time periods they pitched in. Today's league is not heavily dominated by pitchers the way it was when Mathewson pitched. Baseball is a more-offensive game and all batters are capable of hitting for power and contact at a staggering rate, making Bumgarner's outing all the more impressive.
Major league pitchers are not trained or equipped to pitch on two-days rest like Bumgarner did following a complete game shutout in Game 5. Mathewson pitched on two-days rest all the time the early 1900s. For Bumgarner to do it on the biggest stage in this era of baseball is practically unheard of. His consistent dominance showed how willing and poised he was to carry his team to another World Series championship and he will always be remembered for his excellence on the mound this past October.