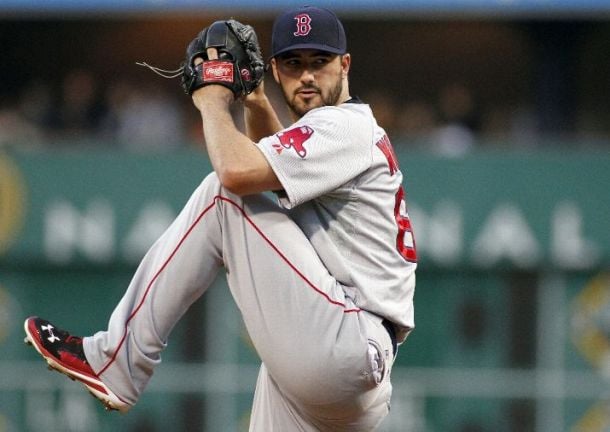 Certainly discouraging news when it comes to pitchers, Red Sox arm Brandon Workman visited the notorious surgeon Dr. James Andrews this afternoon to receive a second opinion on the right elbow strain he sustained earlier this month.
Workman, who was optioned to Triple-A Pawtucket at the conclusion of spring training and has not appeared in a single game for the PawSox, was placed on the 15-day minor league disabled list on Monday, only to receive word that the injury may be more concerning than originally suspected.
According to manager John Farrell, the discomfort in Workman's right elbow has been present since the end of spring training, with soreness appearing immediately following his last outing, and continuing after he attempted to throw a bullpen session shortly afterwards.
The Texas native is the second Boston player to receive a second opinion from Dr. James Andrews, with the first being catcher Christian Vasquez, who underwent season-ending Tommy John surgery following his diagnosis from the surgeon. While the Red Sox faithful certainly prays that the same fate doesn't await Workman, it remains to be seen what the necessary treatment for his elbow calls for.
The 6'5", 235-pounder went 1-10 in 19 appearances in 2014, compiling a 5.17 ERA and a 1.425 WHIP in 87 total innings. He was set to begin the season out of the bullpen for Pawtucket.