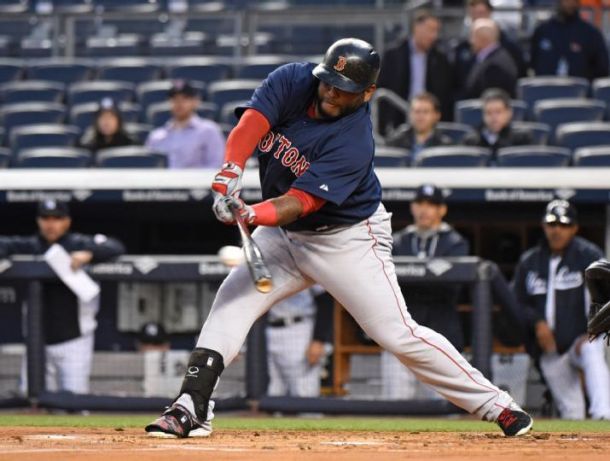 Shortly after going for the groin of Nationals shortstop Danny Espinosa while attempting to break up a double play earlier in the game, Red Sox third basemen Pablo Sandoval exited the game after getting hit in the foot by a pitch from Stephen Strasburg in the third inning.
https://twitter.com/SBNationMLB/status/588126555223785472
After wearing the Strasburg curve, Sandoval remained in the game for a few innings until stiffness in the foot caused him to call it a night in the sixth. To compensate for his loss, Boston moved left fielder Hanley Ramirez to third, outfielder Daniel Nava to left, and inserted Shane Victorino in right field, replacing Sandoval as the No. 5 hitter in the order.
The injury has been reported by NESN as a left-foot contusion. While it does not appear serious, it remains to be seen whether the Panda will partake in tomorrow afternoon's series finale against Washington.
With Xander Bogaerts down with a knee injury, Rusney Castillo out indefinitely after suffering a shoulder injury, and pitcher Brandon Workman dealing with a potentially serious right elbow strain, the injuries are certainly mounting for the Sox, making it crucial that Sandoval's contusion is nothing but a minor blip on the radar.
The Nationals currently lead the Red Sox, 7-5, in the top of the seventh inning.