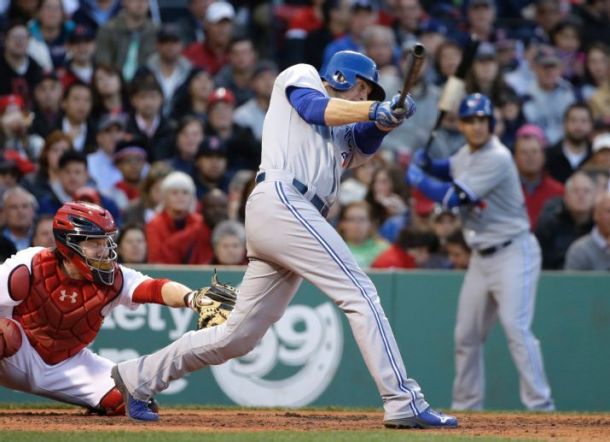 Normally when your hitters spot you a four-run lead early in the game, you can find solace in the fact that your pitching staff will be capable of preserving that advantage.
However, with this current Red Sox pitching staff, nothing is a guarantee.
After the Red Sox jumped out to a 4-0 lead in the bottom of the second inning, No. 1 starter Clay Buchholz (1-3) relinquished it almost immediately, allowing five runs (four earned) on six hits in just 2 2/3 innings of work.
Third baseman Josh Donaldson led the Blue Jays' attack, going 3-for-5 with three runs and two RBIs, while Devon Travis, Jose Bautista, and Kevin Pillar all mustered two hits against the Sox staff.
The damage begun in the top of the third inning, as a Pillar walk and a Ryan Goins single set up an onslaught of offense. Travis promptly singled home Pillar, Donaldson singled home Goins, Bautista hit a sacrifice fly to score Travis, Edwin Encarnacion singled to plate Goins, Michael Saunders singled to plat Encarnacion, and, before you knew it, Buchholz was gone having provided Toronto with a 5-4 lead.